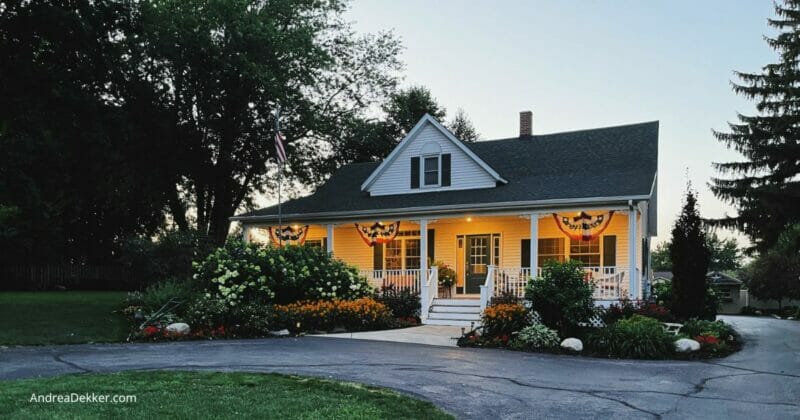 We made a fire last night and mentioned that it was our "last fire for the Summer".
James immediately called us out on the fact that "Summer" technically lasts until Sep 20… and then proceeded to announce that he "wasn't even close to ready for Fall yet."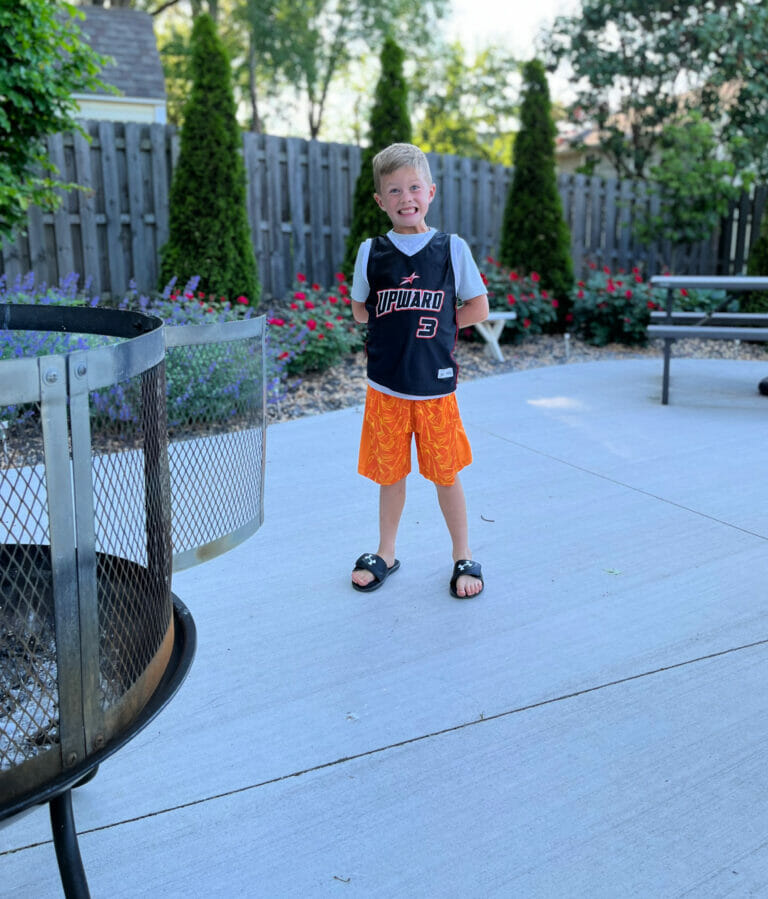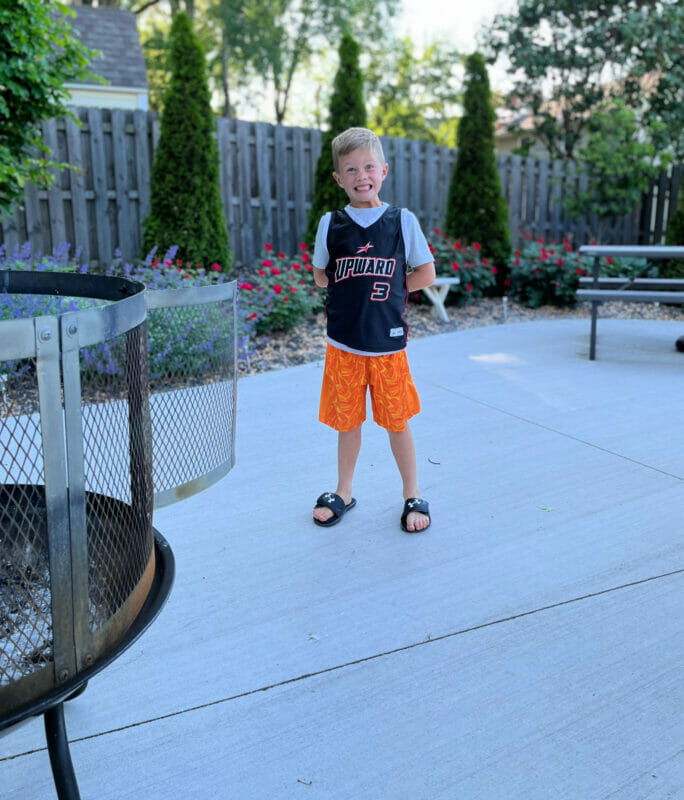 It's true, Summer is still hanging on for a few more weeks… but Fall is right around the corner!
Here are a few of my favorite things as we transition from Summer to Fall!
---
FAVORITE MOMENT = All Summer!
Can I choose 10 weeks as my favorite moment?
Our summer was busy but relaxing — the perfect mix of activity and rest — and we are grateful for the time we had together (even if we did spend most of it at home.)
This past weekend, Nora told me she can't think of one other person who had their mom AND dad home with them all summer long. I honestly can't either!
Over a decade ago, Dave and I decided that once we had kids, he would not work a summer job unless we absolutely couldn't afford it.
Every summer since, we've been thankful for our time together (and secretly hoping we don't regret this decision once retirement rolls around!)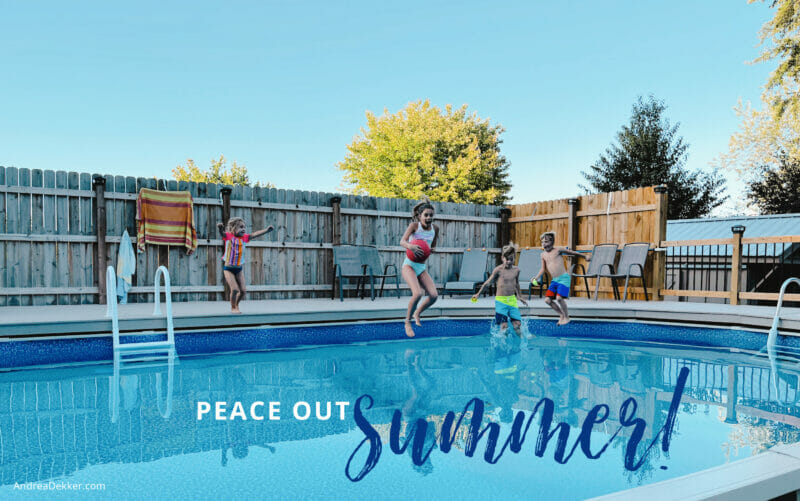 FAVORITE ROUTINE = Productive Mornings
Back in May, Dave and I decided to scrap our super productive, early morning routines and instead, sleep in until 7 am all summer long. Can you believe it!?
Traditionally, we have a "rule" that kids must stay in their bedrooms and be fairly quiet until 7 am… and this year, we followed the same rule most mornings!
Sleeping in was lovely, especially since we usually stayed up much later than normal. But I've been more-than-eager to get back to an earlier and more productive morning routine now that school has started up again.
It's amazing how much I can accomplish in those early morning hours — they really set my day up for success.
PAST FAVORITE = Magnetic Wall Calendar
Way back, 9 years ago, I hosted a giveaway for a magnetic wall calendar… and even though that Etsy shop is no longer in business, it's still one of my favorite things.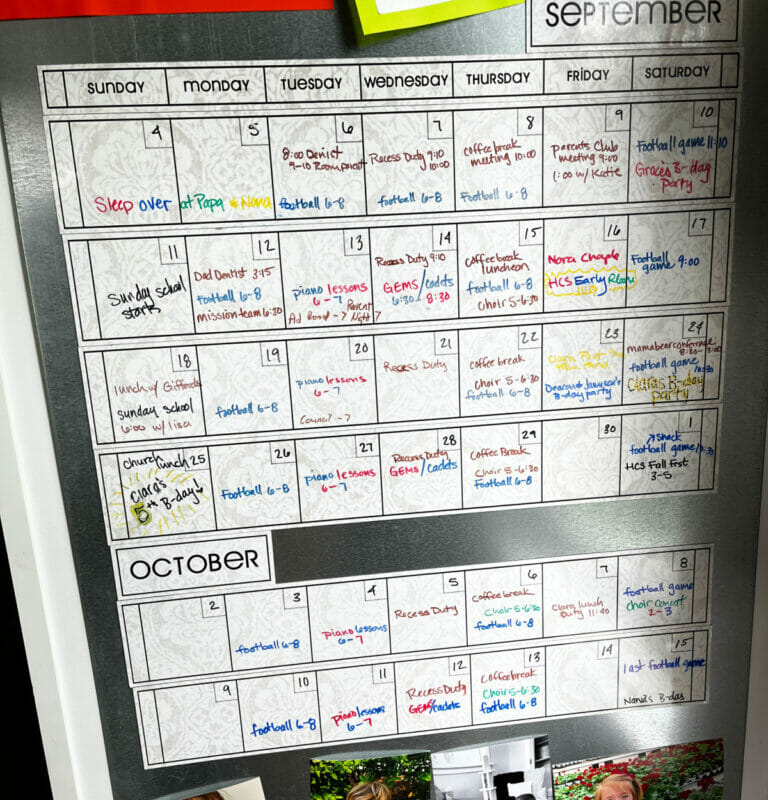 I love that the calendar breaks down by individual weeks, so I can simply remove one week at a time and move it down to the bottom, instead of waiting until the entire month is finished.
This allows me to always look ahead 5-6 weeks at a time!
The kids love it too!
I found something similar on Amazon… although I like mine better!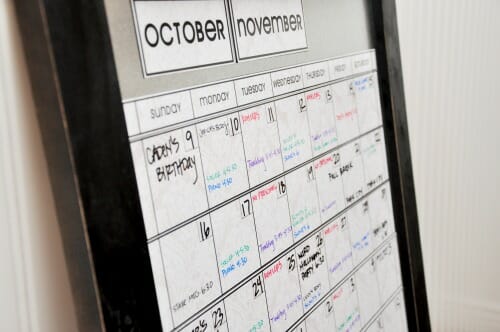 ---
FAVORITE BOOK = When Your Child is 6 to 12
Not the catchiest title in the history of parenting books… but wow, is this little book packed full of helpful and convicting information for a mom of 4 children who basically fall smack in the middle of this age range!
I was first introduced to When Your Child is 6 to 12 a couple of years ago and I've read it once a year ever since.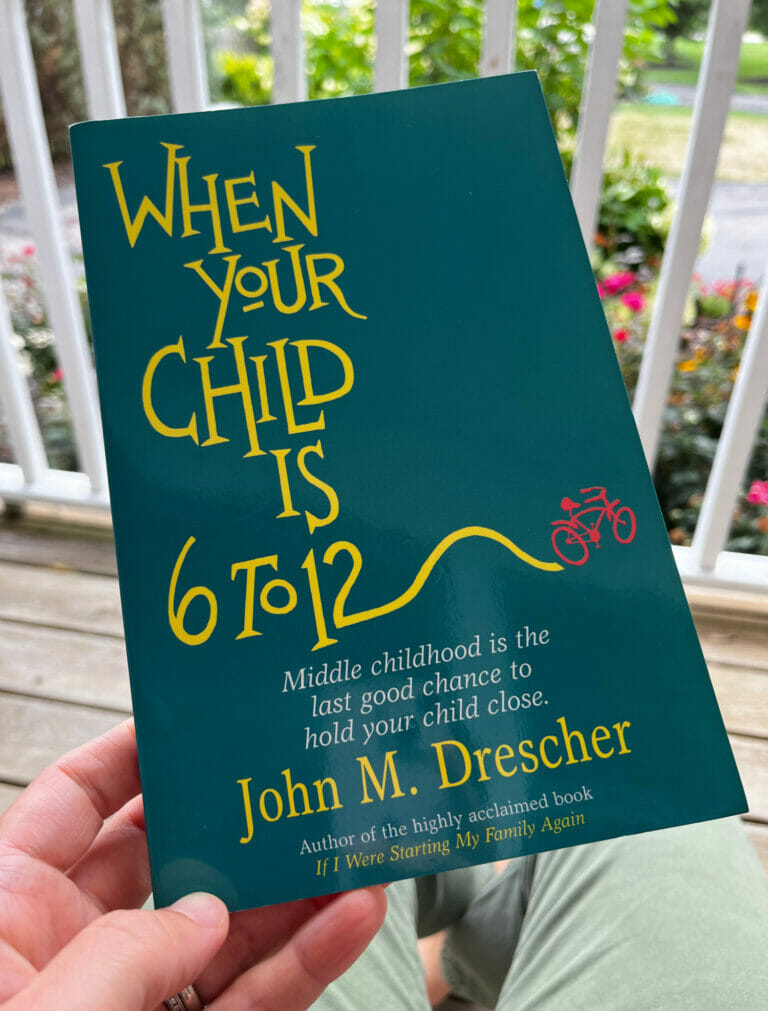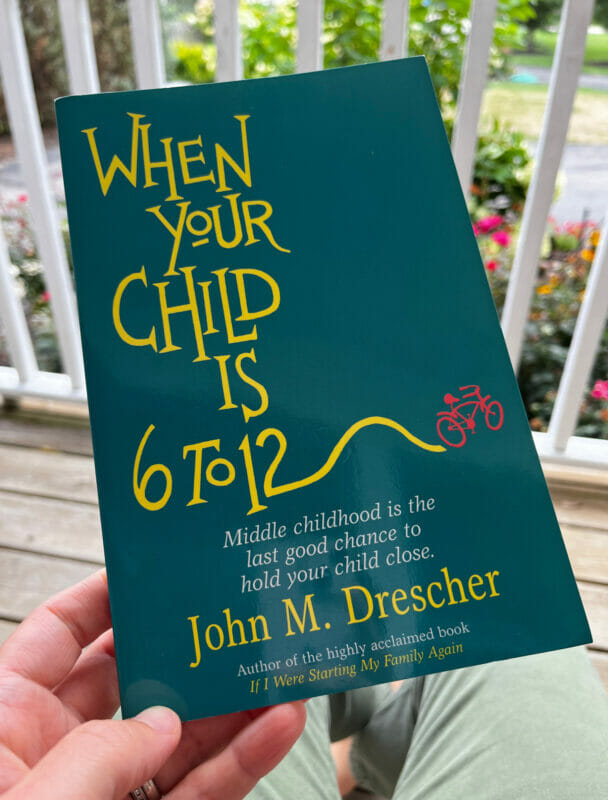 Each time, I glean new wisdom, new ideas… and a new urgency to make the most of these "middle child years"
You can read more about the book via the back cover.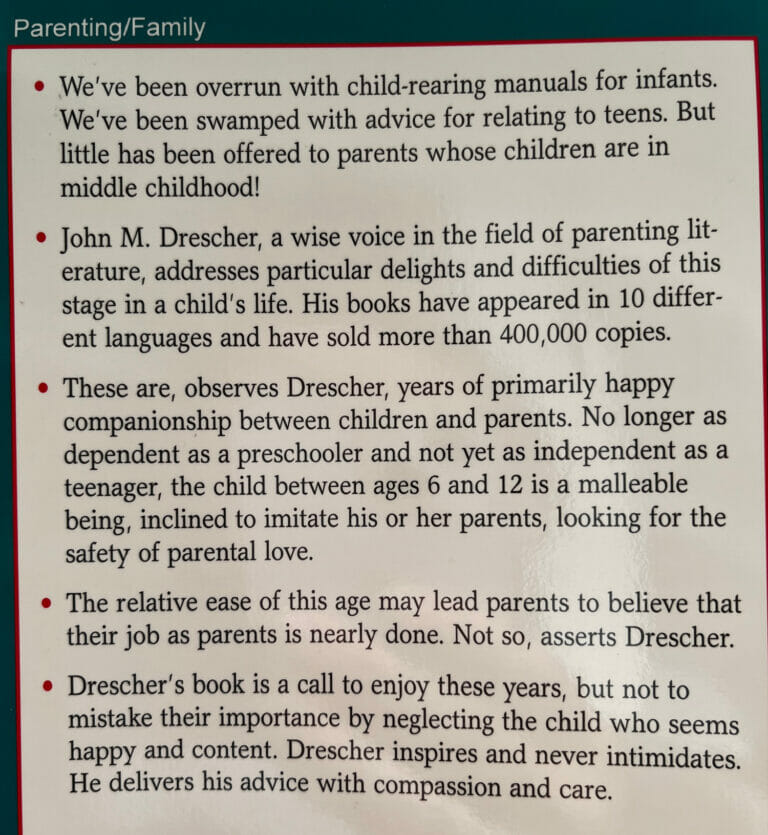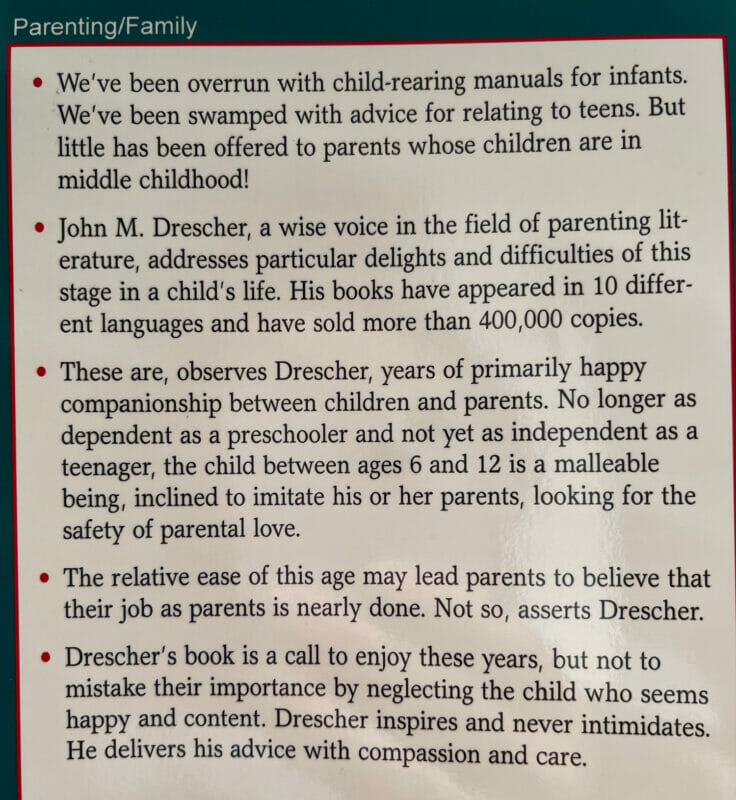 The Kindle version is currently for only $2.99 on Amazon… otherwise, you can shop other online stores or used bookstores to find a hard copy (which I recommend).
---
FAVORITE MEDIA = Little Leauge World Series
I watch almost zero TV, but my parents always have sports playing, so the boys had fun watching a bit of the Little League World Series last month.
If you need a really big smile today… watch this clip.
Fun fact: my childhood All-Star team actually WON the Little League World Series in 2002! (wow, that was 20 years ago already!)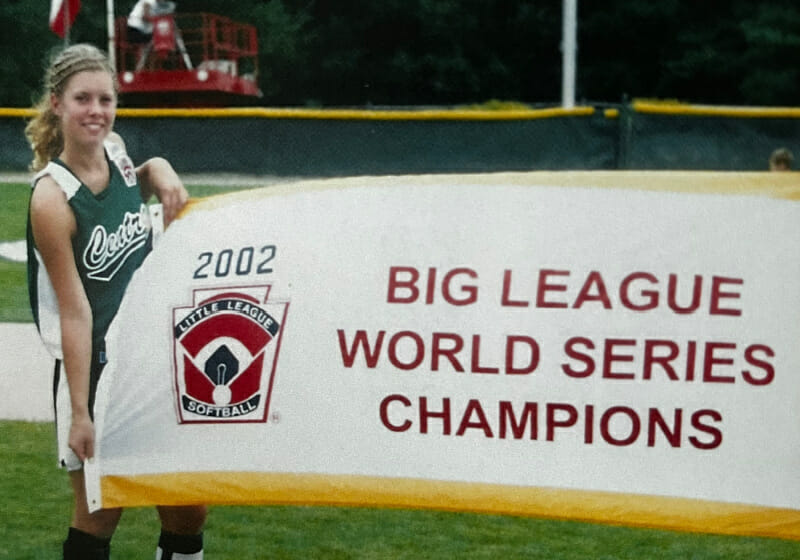 FAVORITE RECIPE = Ham and Potato Soup
The last week has been unseasonably cold — not great for the pool, but perfect soup and stew weather. (Here's a link to ALL my soup recipes.)
I dusted off my dutch ovens and other casserole dishes for beef roast, chicken pot pie, spaghetti squash casserole, and our kids' FAVORITE Hearty Ham and Potato Soup.
I'm sure I'll switch back to summer-time fare if the weather warms up again, but our tastebuds definitely enjoyed a break in the heat!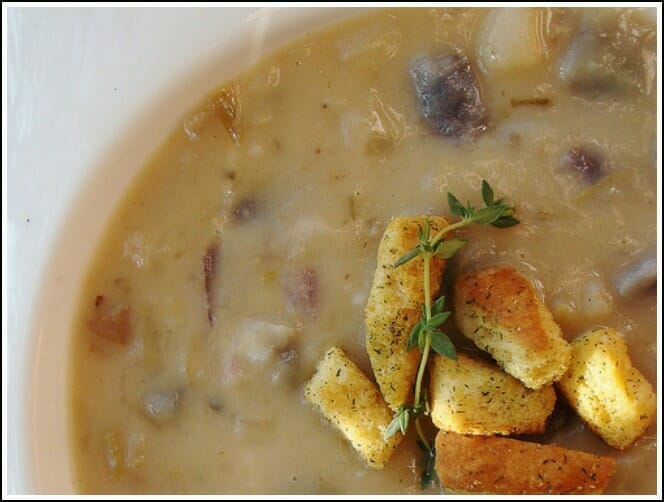 FAVORITE ARCHIVED POST = 3 Questions I Ask Before Saying YES
Dave and I are entering a VERY full season of life… there are times when I feel overwhelmed thinking about how much we are committed to right now.
Dave's school, the kids' school, different committees we're both part of, mountains of responsibilities at church, music and church activities for the kids… and our first-ever experience with organized sports (Simon convinced us to let him play football).
Some days it feels like we are a bit over-extended, but most of the time, I go back to these 3 questions and realize that this is the season of life we're in right now.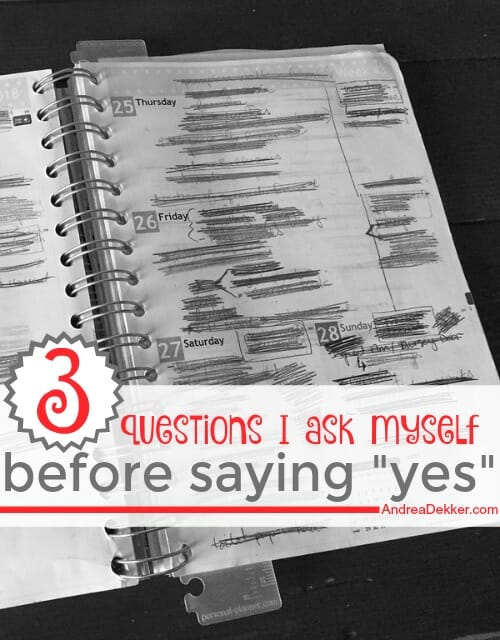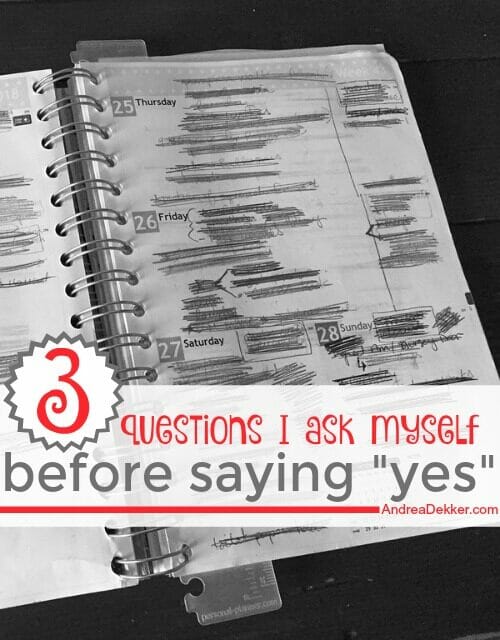 ---
That's it for me this month.
If you're interested, you can scroll through ALL my Favorite Things posts HERE!