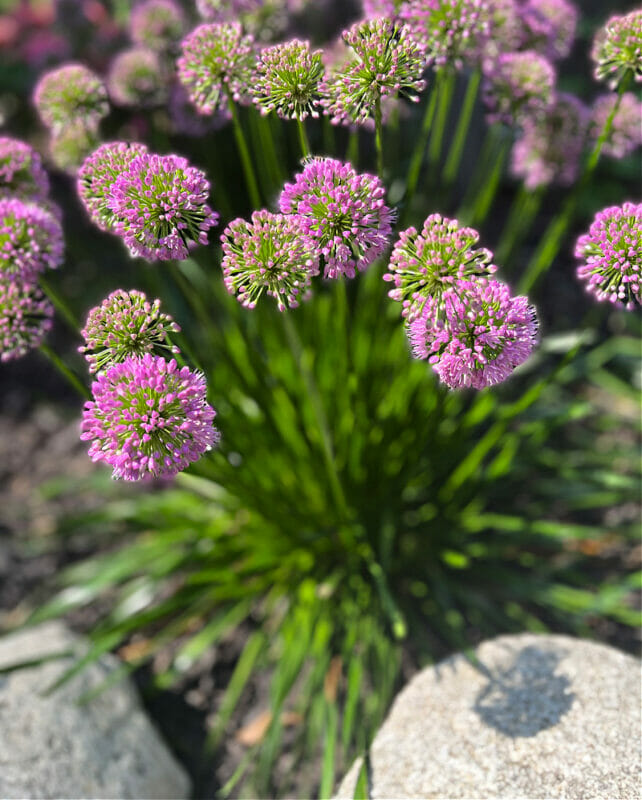 After several weeks away from the online world (I did check my email), it honestly feels like I don't have all that much to say anymore — Dave might disagree!
My time offline was a fantastic, much-needed break and I feel fortunate that we can make it happen almost every summer.
I suppose I do have a few content ideas in the cobwebs of my "work brain", but today it just feels right to share a little recap of our summer and a Dekker family update (a throwback, 2012-style blog post with no keywords or sharable images!)
Our Summer:
The month of June was filled to the brim with art camps, basketball camps, volleyball camp, football camp, swimming lessons, piano lessons, and lots of swimming in our own pool.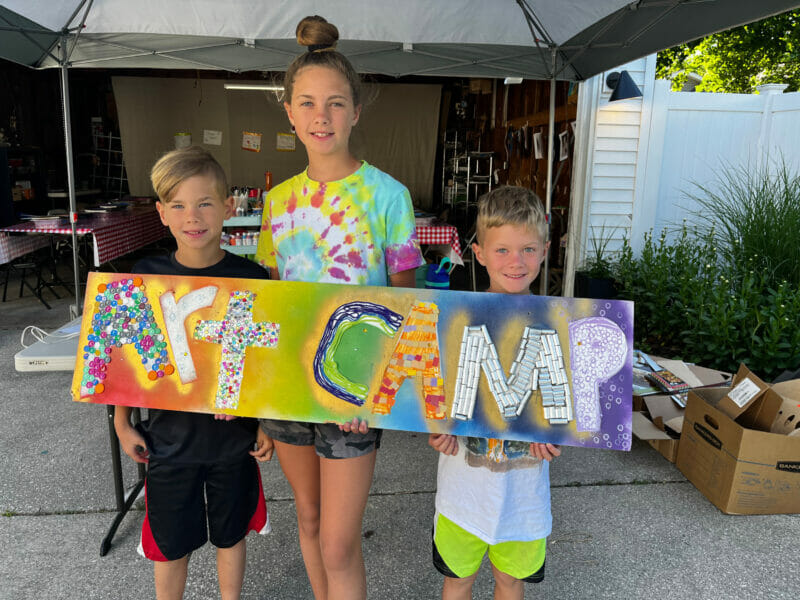 The weather was unseasonably warm in May and June and our pool water hovered around 85º — my ideal swimming temperature.
We invited dozens of friends, family, and neighbors over to swim each week — my grocery bill reflected all these extra meals and snacks!
Along with our many daily impromptu pool parties with whoever happened to stop over, our shady outdoor living spaces provided the ideal location for several large gatherings for my family, Dave's family, our church, James' birthday, each of the kids' new classmates, and my Grandma's 91st birthday.
Literally, hundreds of people were blessed by our home and pool this summer. Our family was also blessed with all the extra company (seriously, the kids just LOVED it!)
Outside of our own backyard, we enjoyed various day trips to Lake Michigan, our local county fair, friends' lake houses, a WhiteCaps baseball game, the zoo, Rebounderz, bowling, free movies at Celebration Cinema, etc.
And while we mostly stuck close to home this summer, we did venture out a few times.
First, we visited Dave's relatives in Wisconsin, to celebrate his grandma's 90th birthday. We stayed with his cousin… literally in the middle of a giant cornfield (so fun!)
Then we got a free hotel stay right here in Grand Rapids, due to a conference Dave attended.
It was only a 20-minute drive, but we had so much fun walking around downtown, visiting the art museum, staying in a "very tall hotel", swimming in the hotel pool (which was apparently more fun than our pool), and enjoying the sunset from the rooftop sports deck while playing cards and eating yummy snacks!
A HOME + FAMILY UPDATE:
Dave and I continued to plug away at various yard projects throughout the summer — although this year was pretty minimal.
We created a digging spot for the kids (an out-of-the-way space they can dig and make holes and piles with dirt and rock) which has been a big hit with our own children and with neighbor kids.
Dave did some irrigation work to help drainage around our pool and driveway and I "manned" the vegetable garden. We did not expand the garden as we hoped to earlier this spring, but our plants sure are producing!
I hosted a book club with a few local blog readers. We read Jennie Allen's book, Find Your People and I think we all really enjoyed our time together, the conversations, and lots of yummy food!
Our family jumped on the pickleball bandwagon and now have an unofficial pickleball court on our patio area — it's so much fun!
We finally decided on a home phone option (we've been mulling over ideas since I first shared about it last November). I'll do a full blog post about it soon, but for those of you who have been patiently waiting, we went with Tello.
We pay $5 a month for unlimited texting and 100 minutes (no data)… they have many other plans to choose from too.
We're using my old iPhone for now, but you can buy phones through Tello too. So far… so good!
I believe you can get $10 off if you sign up through my link!
Dave started his 17th year of teaching Math a couple of weeks ago… with a new Computer Science class that he's pretty excited about.
We celebrated our 16th anniversary this summer (I'm still growing out my hair… this picture is from June 30).
Nora is in 5th grade, and excited to be the big fish in the pond this year!
She had a wonderful summer spent organizing activities, games, skits, and crafts for her siblings, friends, and neighbors (she is SO creative and can be a great leader when she uses her skills in positive ways).
Pickles are still her favorite food… thankfully, I've been able to preserve dozens of jars already this summer (here's my recipe).
Simon is in 3rd grade and started football last week (our first real team sports experience).
He loves it.
Dave and I currently don't share his love, but we're letting him try it for the season… only 8 more weeks to go.
Simon spent his summer being the classic "middle child", happily going along with whatever plans everyone came up with — sometimes crafts with Nora, sometimes sports with James, sometimes swimming with Clara, sometimes bike riding with neighbors. He also made at least 3 dozen paper airplanes.
James is in 1st grade — in school a full 5 days each week for the first time!
When he wasn't too busy growing like a weed or losing teeth, he spent his free time recruiting siblings, neighbors, friends, parents, and grandparents to play pickleball, basketball, kickball, wiffleball, football, soccer, and any other sport he could convince anyone to play with him.
He's trying to sweet-talk Dave and me into letting him play in a basketball league this winter.
Clara is in Young 5's which means she gets to ride the bus and pack a lunch a couple of days each week! Wow… how did that happen!?!?!
She is our social butterfly — afraid of no one, friends with everyone. In fact, I only have a couple pictures of her by herself this summer because she is ALWAYS with a "friend" (even if that person doesn't realize they are her friend).
The night before school started, she exasperatedly said, "I just don't know how I'm going to do a WHOLE day without a mom."
Thankfully, she made it through her first full day of school without any issues and we were happily reunited when she got off the bus in the afternoon. 🥰
SUMMER RECIPES:
I made LOTS of food over the summer — for our family, for pool parties, for the freezer, and to use up all our garden bounty.
Here are a few recipes I made on "repeat" this summer:
All in all, it was a gloriously FULL and BUSY summer — in the best sense of the words because it was full and busy with all the things we chose to fill it with.
Although our bedtimes were often significantly later than "normal", we have many good memories to look back on.
Thanks for sticking around while I enjoyed time away from the online world!