Red White and Blue: Our Patriotic House
posted by Andrea | 07/4/2016
Our family doesn't have any huge plans for Independance Day. We might attend the local parade, and we will most certainly spend the better part of our afternoon in the new splash pool we surprised the kids with over the weekend (in preparation for 90+ temps all this week!)
Since we're all about red, white, and blue today, I thought it was fitting to update and re-share an old post — ALL about our patriotic decor!
There are several new pictures (and also some older pictures) so if you happen to see the same decorations in different areas of our home, you'll know why 🙂
Happy 4th of July!
---
When we first moved into our farmhouse, one of the first neighbor families to introduce themselves to us mentioned that they called our house the "patriotic house" because of the red, white, and blue bunting on the front porch.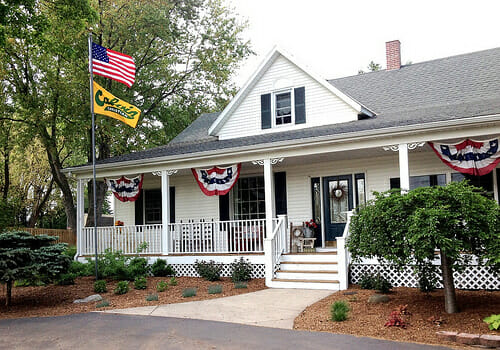 At the time, I was already a HUGE fan of red, white, and blue for decorating purposes… and since then, I have managed to incorporate quite a bit of patriotic items into our decor.
In fact, almost every area of our home (inside and outside) has at least a little red, white, and blue, as well as a few stars and stripes!
I guess we really ARE the "patriotic house"!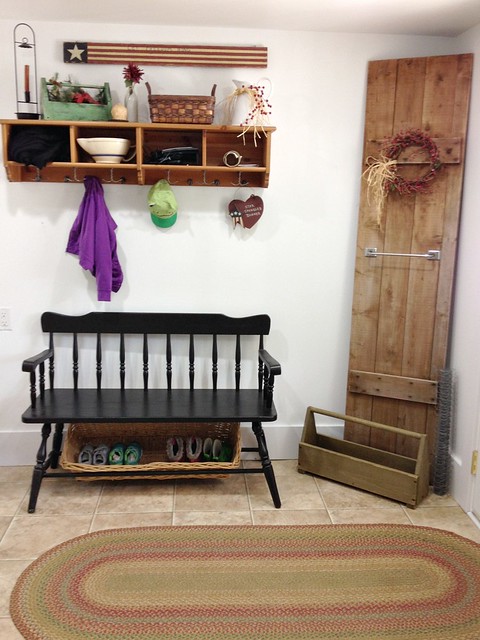 And look how much the kids have changed in just 2 years!