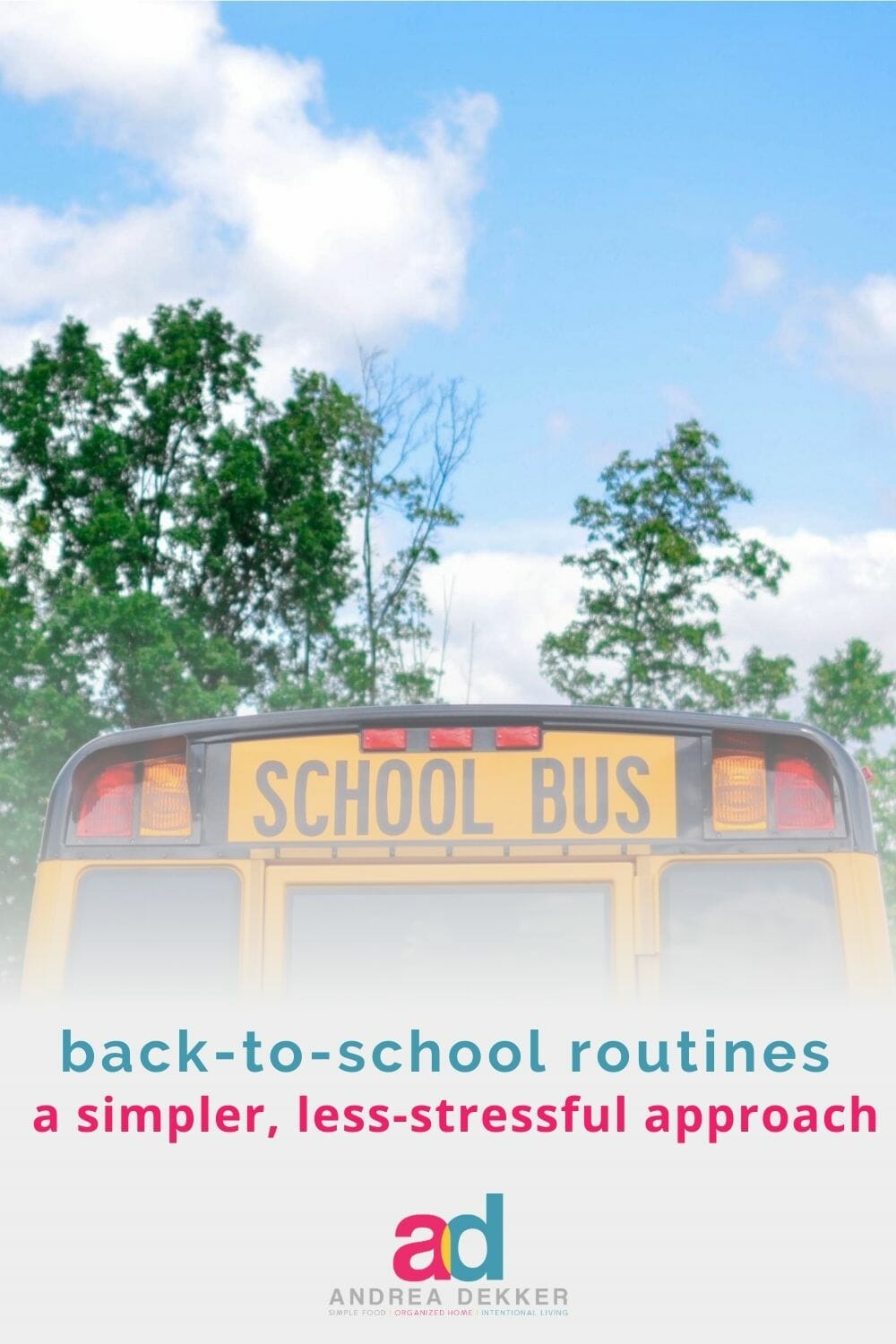 Let's savor these last few weeks of summer and worry about back-to-school routines when school actually arrives! It all works out, I promise!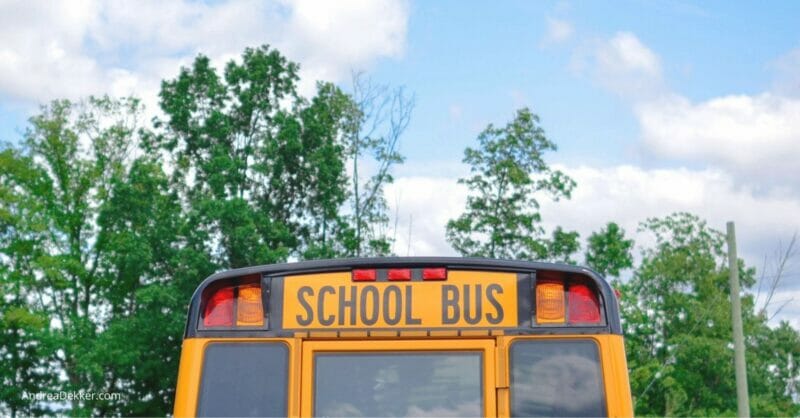 Have you clicked any of the trending articles promising a fool-proof back-to-school routine for your kiddos?
Are you feeling a bit anxious about all the late nights and lazy mornings over the past few months?
Whenever I flip the calendar to August and see the notes I scrawled last spring — open house, parent's night, meet the teacher day, etc. — all I want to do is savor the last few weeks of summer.
I truly don't even want to think about our school routine (and you all know I love a good routine!)
Can you relate?
This past spring and summer were very out-of-the-ordinary (that's putting it lightly!) and I don't think anyone really knows what will happen this fall.
I'm trying to be optimistic and assume the kids will actually go back to school…
If you're in the "glass half full" camp with me, I've got some refreshing news to share with that nagging voice in the rule-following part of your brain telling you to dust off your back-to-school routine.
In my extensive experience with routines, it's often easier, faster, and more intuitive to simply "fall" into a new routine once a new schedule officially starts, versus trying to force a new routine before it's actually necessary.
EXAMPLE #1 – Bedtimes:
Once school starts, your children will naturally feel tired earlier in the evening simply because they woke up earlier in the morning.
Of course, I can't promise bedtime will magically be stress-free, but it will most likely be easier to get them in bed earlier once school starts, versus trying to force an earlier bedtime the last couple weeks of summer when they are full of energy.
Yes, they might feel more tired during the first week of school — but teachers know this and plan for this. Their bodies will adjust within that first week and they'll be sleeping like normal again soon.
EXAMPLE #2 – Lunches:
Got slow eaters? Yup, me too!
I often worry they won't get enough to eat in the short school lunch period. However, after a few days back at school, they quickly learn that in order to finish their lunches before the bell rings, they need to eat faster.
EXAMPLE #3 – Daily Reading / Homework:
So your kiddos didn't read all that much over the summer… and the stack of optional summer worksheets is still in their backpack from last spring.
I promise, you're not a bad parent… and your kids won't forget everything they learned.
Don't try to cram extra school work into these last few days of summer. Once they get back into the school routine, they will recall what they learned — kind of like riding a bike (that's what I tell myself anyway.)
Let them play and be outside and enjoy their favorite summery things while you're home.
I realize (as always) my approach will not work for every person or every family.
However, I feel that much of the stress around the school season could be eliminated if we all just took a deep breath and vowed to enjoy these last few days of summer without worrying about having a perfect back-to-school routine in place before school even starts.
I promise you'll feel so much better about yourself if you just let them play!
Helpful Back-to-School Resources:
NOTE: We use the PlanetBox lunch boxes (non sponsored). They're an investment, but so amazing for our kids' lunches. We use them (and wash them in the dishwasher) daily during the school year. After 4 years, I have nothing negative to say!
My 3-step back-to-school routine:
#1: Enjoy your last few days and weeks of summer vacation.
#2: Send your children off to school, potentially a little tired on the first day.
#3: Watch in wonder as their body and their routine naturally regulates once the school year begins.
What? No Routines?
Well… not exactly!
I'm still a huge advocate for planning ahead whenever possible and I'm confident routines help our home and our life run more smoothly.
Any amount of research also confirms the benefits of routines, but when it comes to preparing and implementing a new routine, there is only so much planning you can do, especially with kids.
Sit back, relax, and enjoy the last few days of summer!
You and your children will eventually get back into a school routine — probably faster than you think.
What are your thoughts on back-to-school routines?