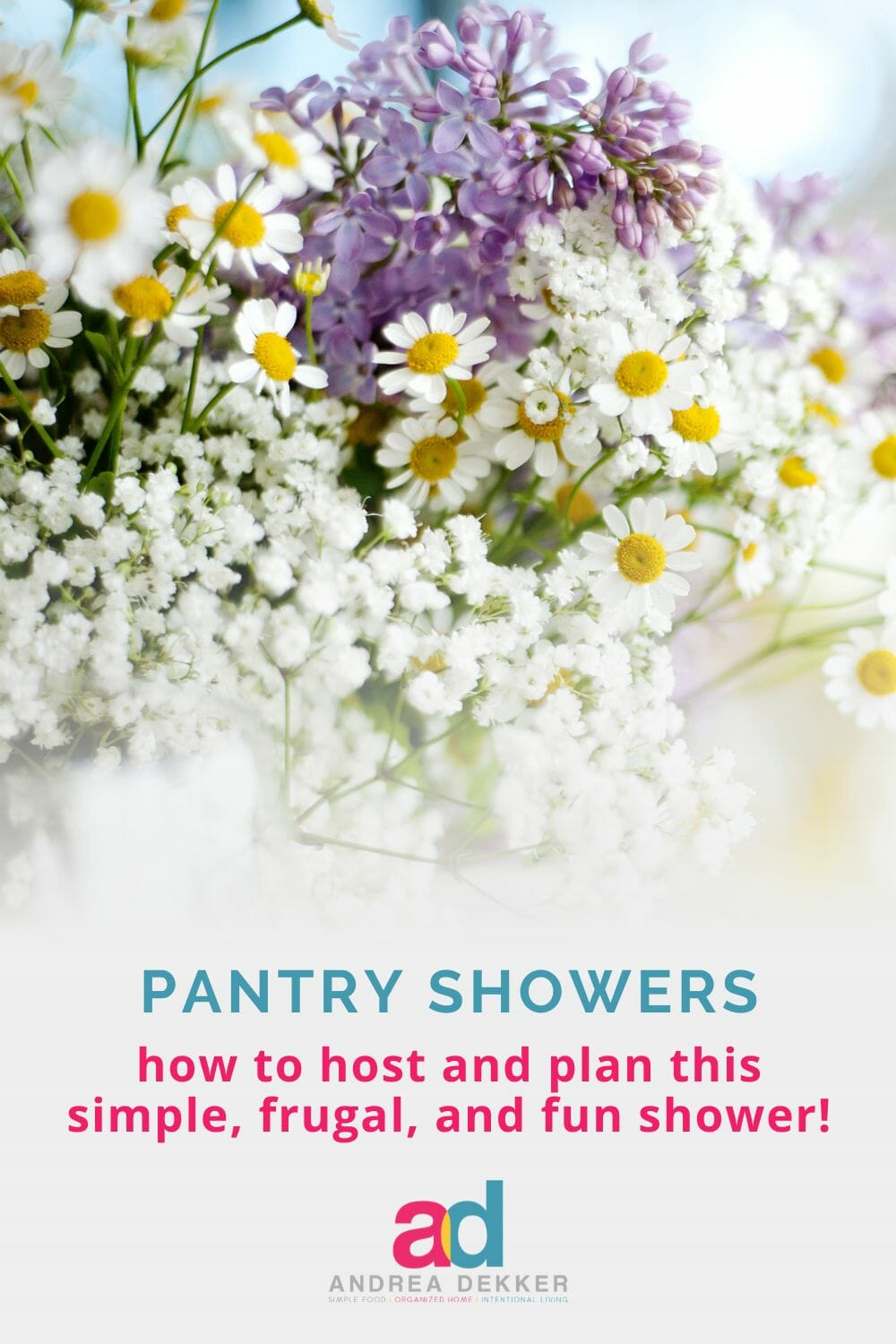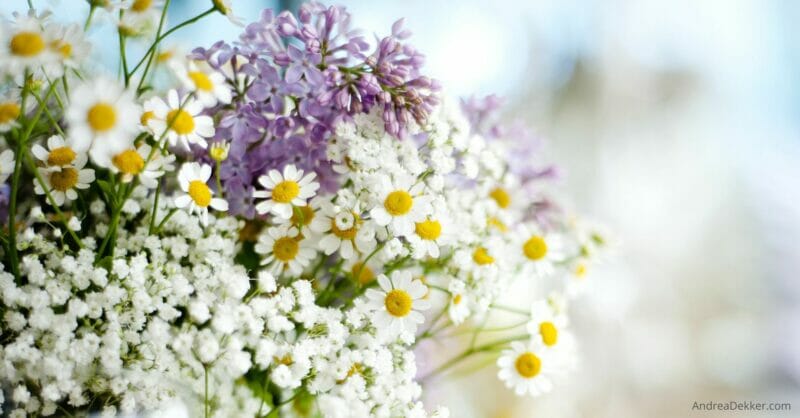 Way back when Dave and I were engaged (read the engagement story — it's so good), we were thrown a very frugal, very simple, but very fun AND practical wedding shower by my parents' church.
Back then, my parents' church threw a "one-hour shower" for all the engaged couples shortly before they were married. They encouraged everyone from the church to attend, BUT they did not list the registry and instead, told people to bring a gift that was valued at $5 or less.
While everyone in the church meant well, I knew this shower would result in getting a whole bunch of cheap random things I didn't register for, want, or need (not the way I wanted to start life in my first home.)
I asked the women in charge if I could put my own spin on this "One Hour Shower" and explained my idea for a "Pantry Shower"… they were immediately on board (and proceeded to throw "Pantry Showers" for all future engaged couples! )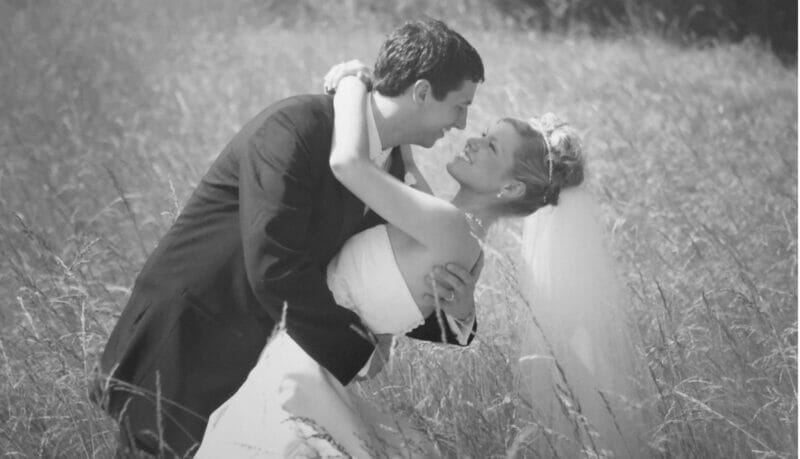 What's a Pantry Shower?
It's a bridal shower (or baby shower or housewarming party) that helps fill your pantry with non-perishable food items, cooking and baking staples, spices, cleaning supplies, and paper products.
However, in addition to pantry staples, each attendee must bring a favorite recipe, preferably hand-written, to share with the Bride-to-be.
Ideally, they would provide the non-perishable ingredients to go with that recipe too — so the engaged couple would have several tried-and-true recipes, along with many of the ingredients, to start off their new life together.
Talk about PRACTICAL!
And honestly, it was so much fun (even Dave enjoyed it).
At the time, Dave and I had just purchased our first house and we were in the process of quickly painting and moving furniture in before our wedding just a few weeks later.
A Pantry Shower was a fantastic way to quickly fill up our pantry and kitchen cabinets with a huge variety of foods. And it was especially helpful for us as I had just graduated college and we were on a really tight budget.
To this day, many of my favorite recipes are from my Pantry Shower — and I now have a stack of lovely recipe cards from the church women who knew me since I was a baby.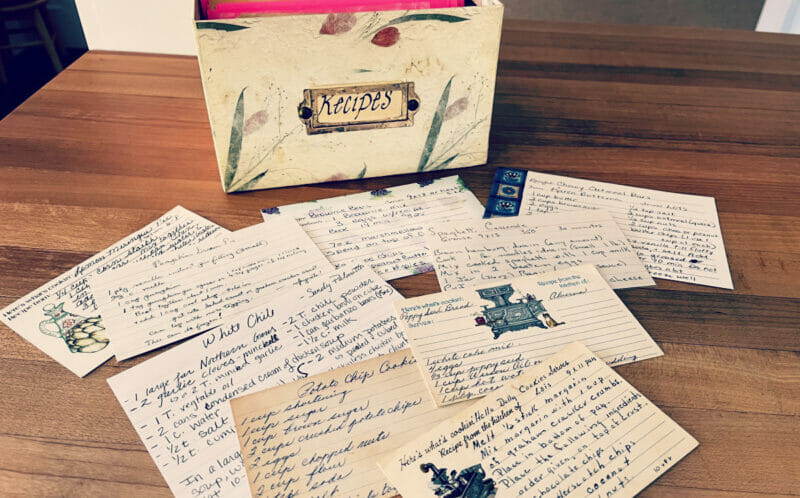 How Do You Plan A Pantry Shower?
Keep it simple, friends! That's the beauty of a Pantry Shower!
Whoever sends out the invitations would ideally send at least one blank recipe card for each invited attendee to give to the bride. Encourage those who can't attend the shower to mail their recipe card(s) to the future bride.
Explain that the idea is to provide the non-perishable ingredients for the recipe to go along with the recipe card.
The shower could be a "couple's shower" or just for women.
Instead of games, you could have each person share a memory that goes with their recipe, or a short story about why they chose the recipe they brought.
The food could be simple finger foods like appetizers and desserts — or whatever you prefer.
Do Pantry Showers Need a Budget?
You can set a budget if you want but I don't think that's totally necessary.
The beauty of a Pantry Shower is that it can be as simple and frugal as necessary… but easily adaptable for bigger budgets as well.
For example, you could ask everyone to include a gift card to a local grocery store, take-out establishment, or restaurant.
Or ask everyone to include some sort of kitchen tool (preferably from the registry) that goes with the recipe and pantry items (cookie sheets, pizza pan, candy jar, measuring cups, spice rack, popcorn bucket, skillet, cookie scoop, etc.)
There's no right or wrong way — just consider your bride-to-be and your guests and decide accordingly.
Try a Pantry Baby Shower…
.Uutilize the exact same idea to throw a super practical baby shower too!
Instead of non-perishable food items, ask for freezer meals or diapers, wipes, and other baby staples.
Instead of recipe cards, ask each attendee to write down a favorite memory from young motherhood or encouraging words of wisdom (emphasis on "encouraging").
I had one of these showers right before Nora was born — it was very enjoyable and we came home with SO many practical, useful gifts.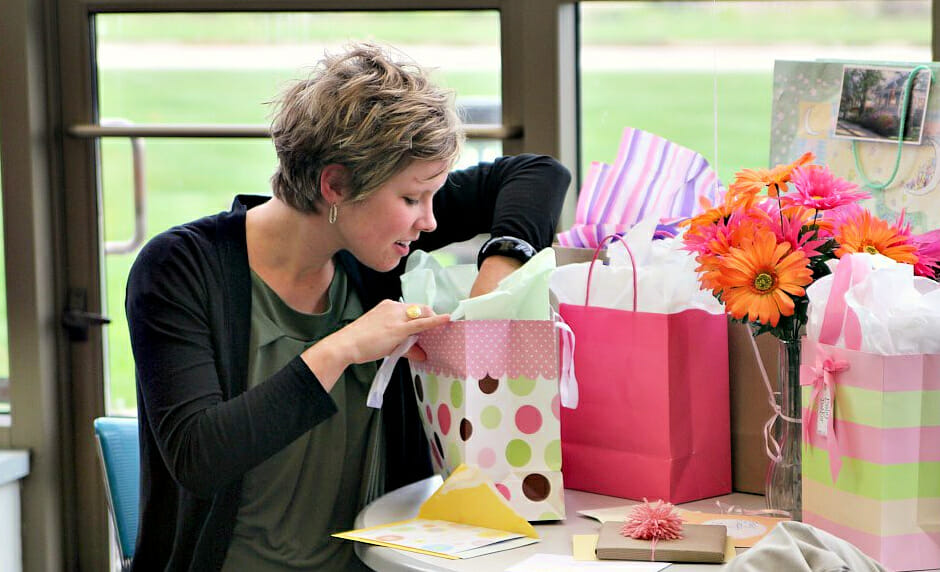 Throw a Pantry House-Warming Party.
What a fun way to celebrate new home ownership — a pantry house-warming party.
Suggest household and yard items instead of actual food (unless you feel food would be appreciated).
Think small gardening items or tools, paper products and cleaning supplies, even things like a snow shovel or gardening hose — which they might not think of until it's too late.
That's it – Pantry Showers are SO simple!
There's no need to check with a registry, no need to spend huge amounts on a gift, and no need to wrap and deliver bulky gifts.
For the bride and groom, there's no need to do any returns, no need for a truck to take all their gifts home, and no need to hang onto gifts they don't really want or love out of guilt or sentimentality (they can give any food they won't use to a food pantry).
On the flip side, the new couple (or new homeowner) now has a fabulous start on stocking their pantry and they have countless tried-and-true recipes from their favorite relatives and friends.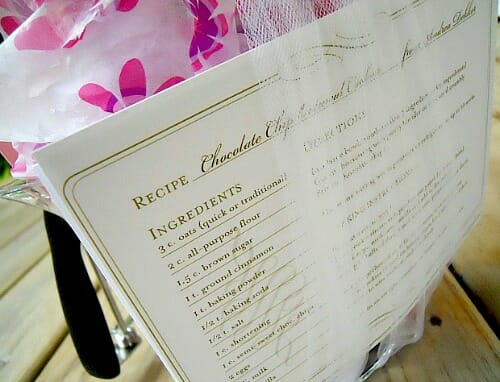 Easy Pantry Shower Gift Basket Ideas:
While it's not necessary, I personally enjoy giving a "themed" food gift, along with 1 or 2 recipes related to that theme.
Here are a few relatively simple pantry shower gift basket ideas.
Baking Basket = flour, sugar, baking powder/soda, oil, shortening, salt, cocoa, chocolates, boxed brownie or cake mixes.
Sweet Basket = variety of sweet sauces, syrups, jams, honey, and molasses.
Savory Basket = variety of olive oils, vinegars, spices, seasonings, bread crumbs, and marinades.
Salty Basket = chips, pretzels, crackers, popcorn, peanuts, and trail mix.
Salad Basket = bacon bits, croutons, salad dressings, slivered almonds, Craisins, and other non-refrigerated salad toppings.
Spices & Seasonings Basket = any number of herbs, spices, seasonings, extracts, and vinegars.
Condiment Basket = ketchup, mustards (all different types), pickles, relishes, mayo, olives, BBQ sauce, and pizza sauce.
Picnic Basket = non-refrigerated meats, cheeses, crackers, and wine.
Snack Basket = nuts, dried fruits, snack bars, trail mix, beef jerky, chocolate-covered raisins, and packaged cookies.
Breakfast Basket = cereal, granola, PopTarts, muffin mix, pancake mix, syrup.
Canned Goods Basket = canned soup, meats, fruits, veggies, beans, broth.
Coffee/Tea Basket = a variety of fancier coffee and tea, homemade hot chocolate mix, marshmallows, honey, various sweeteners, powdered creamer, etc.
Pizza Basket = pizza dough mix, sauce, pepperoni, spices
Pasta Basket = pasta noodles, marinara sauce, pesto sauce (non-refrigerated), spices, and parmesan cheese.
Candy Basket = gum, mints, movie theater candy, bulk candy, or any other sweets you know the couple likes (this one is also fun for a child's birthday!)
Cookie Decorating Basket = sugar cookie dough mix, frosting, piping bags and tips, sprinkles, and candies.
Paper Products Basket (1) = disposable napkins, plates, cups, cutlery, paper towel, and toilet paper.
Paper Products Basket (2) = snack/sandwich bags, freezer bags, plastic wrap, wax paper, aluminum foil, parchment paper, and kitchen twine.
Baby Basket = diapers, wipes, cream, teething gel, lip balm, and chocolates or other treats for the mom.
First Aid Basket = a variety of bandages, gauze, creams, tapes, and other first aid supplies.
Cleaning Basket = dish soap, scrubber sponges, disinfecting wipes, counter spray, hand soap, rubber gloves (I've done this one a few times and put everything in a laundry basket.)
A Few More Thoughts on Pantry Showers:
I personally enjoy Pantry Showers so much more than traditional, buy-a-gift-off-the-registry showers because they feel more personal, yet they are SO practical and useful for the recipient.
Of course, Pantry Showers work best for those without food allergies or sensitivities, and for those who will live locally after their wedding (no sense moving boxes of food across the country!)
Also, Pantry Showers would ideally be given fairly close to the wedding date so someone doesn't have to store massive amounts of food and paper products for a full year before their wedding!
Dave and I were so thankful to have such a nice pantry stockpile right before our wedding — it was one of my most favorite (yet very simple) showers, and I have since recommended this type of shower to so many people.
If you're looking for fun, frugal, practical, easy-to-put-together shower ideas for almost any new couple (or homeowner) try a Pantry Shower!
Related Reading:
I'd love to know… have you ever been to a Pantry Shower?