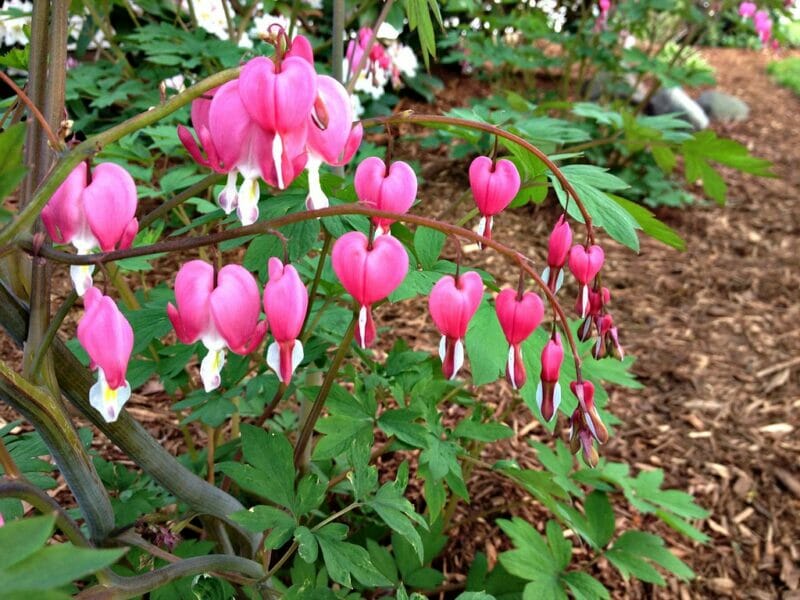 We're in the home stretch.
Running club is finished for Nora, we have 2 weeks of piano left, and as of tonight, all our church commitments are finished for the semester.
Just a few weeks of school left and then it's officially summer break!
Our calendar is surprisingly empty and I truthfully haven't even made a to-do list yet this week.
I've got lots of favorites to share again this month — a few of which would be excellent clutter-free Mother's Day ideas!
---
FAVORITE MOMENT = Starting to Spell
One of my most favorite moments is around age 5, when our kids start sounding out words and trying to spell them — or even just writing words they see.
Clara is right in the thick of that stage and loves playing Jr. Boggle to practice spelling 3 and 4-letter words, as well as copying words she finds in magazines and books.
This colorful drawing is one of her recent creations and I love it so much! It's definitely going in her 5-year-old photo book!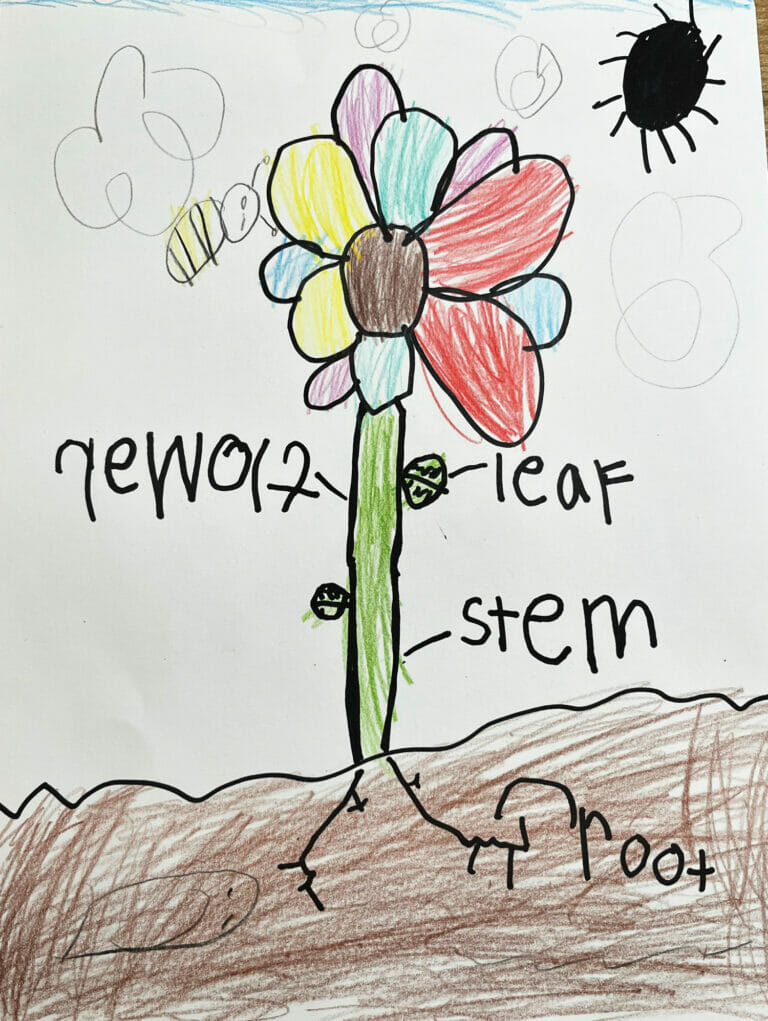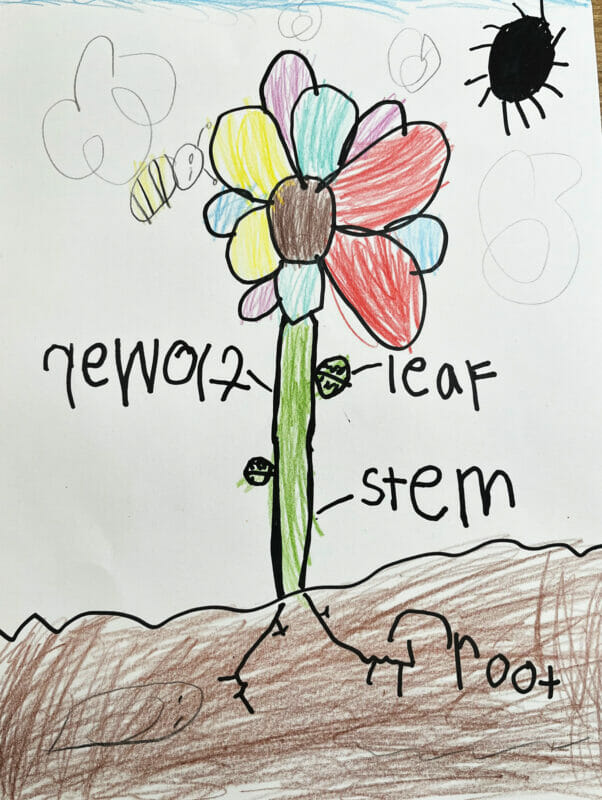 Sigh… another "last first" as my last child learns how to read and write.
So stinkin' cute how she spelled "flower" backwards. 🥰
FAVORITE ROUTINE = Teacher Appreciation Week
It's next week, friends!
Are you ready for Teacher / Staff Appreciation Week?
The Dekker family is busy getting ready, so I'm reminding you that your teachers, school staff, bus drivers, coaches, etc. would love it if you showed a little extra appreciation for everything they do for your kiddos!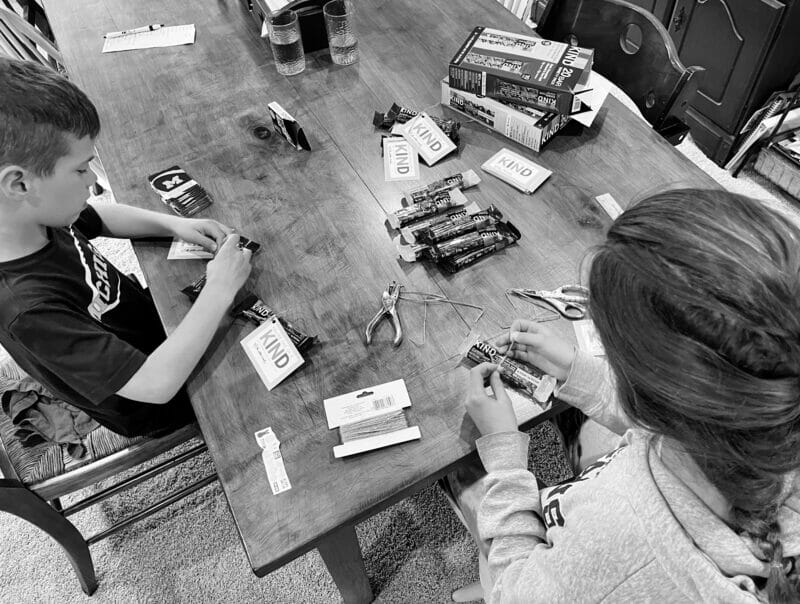 As a teacher's daughter, a teacher's wife, and a mom of 4 school-age children, I can tell you that even a short encouraging note or email can go a long way in brightening their day — especially this time of year when the kids start getting antsy and everyone is ready to be DONE with school.
There has been a bit of confusion this year as Teacher Appreciation Week is traditionally the "first full week in May".
Apparently, some schools determined that to be May 1-5, but it seems most schools (and Google) decided that the official Teacher Appreciation Week is next week, May 8-12.
So you still have time!
Do a quick search on Pinterest and you'll come up with dozens of simple, frugal ideas for your teachers and school staff.
PAST FAVORITE = Portable Fire Pit
We purchased this portable firepit on Facebook Marketplace 3 years ago — and we've gotten SO much use and enjoyment from it.
NOTE: we usually never let the fire get this big — but I had to show the kids how big of a fire I could make! Also, the fire pit comes with a lid.
I realize it's not as fancy as a built-in firepit, but the portability is what we love most.
We can move it to the driveway, move it to the back patio, over to the neighbor's house, etc. And when we're finished using it, we just tuck it behind our outbuilding so it's out of the way.
This past weekend, a handful of neighbor boys were in our yard when I started up a fire to burn ALL the sticks and twigs that fell over the winter (we hang onto larger branches and logs for our own bonfires).
We first enjoyed a few s'mores, and then the boys spent the next 2 hours tossing small handfuls of sticks into the fire until our massive pile was completely gone.
They said it was the "best day ever" and then all asked their parents for more sticks so we can have another fire! 😂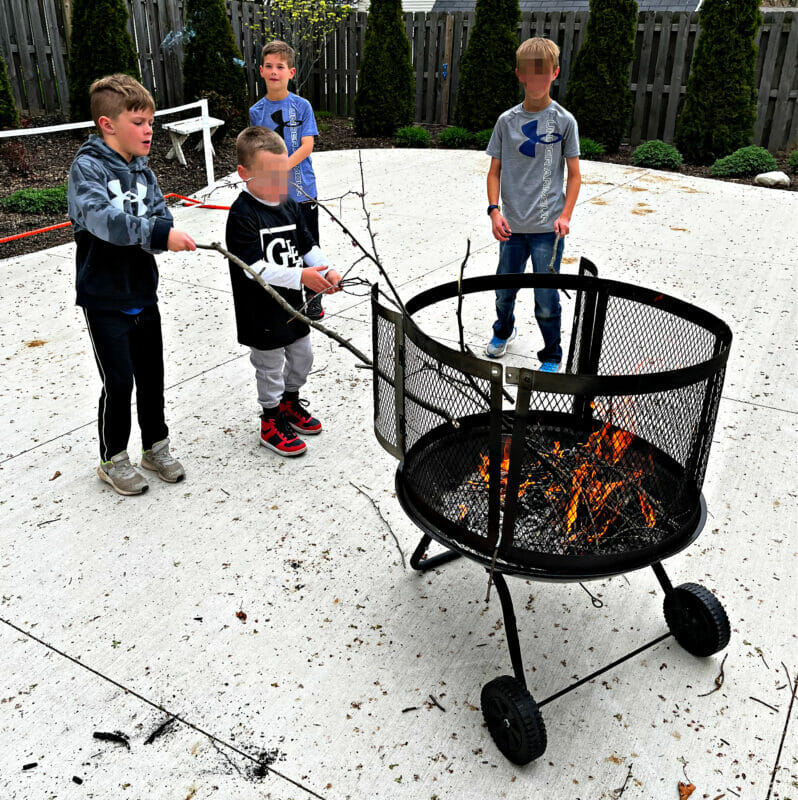 There are dozens of options for portable firepits — many of which look a lot nicer/fancier than ours. However, keep in mind that wheels make the portability MUCH easier!
---
FAVORITE COSMETIC = Lash Princess Mascara
I don't wear much makeup other than mascara, and I usually don't care about brands — I just buy the cheapest.
About a year ago, a friend persuaded me to try Lash Princess Mascara when there was a great deal on Amazon — apparently, it makes your lashes look super long (yeah, I've heard that one before).
Well, much to my surprise, it really did make my lashes look much longer than any other mascara I've used in the past… and it was cheap!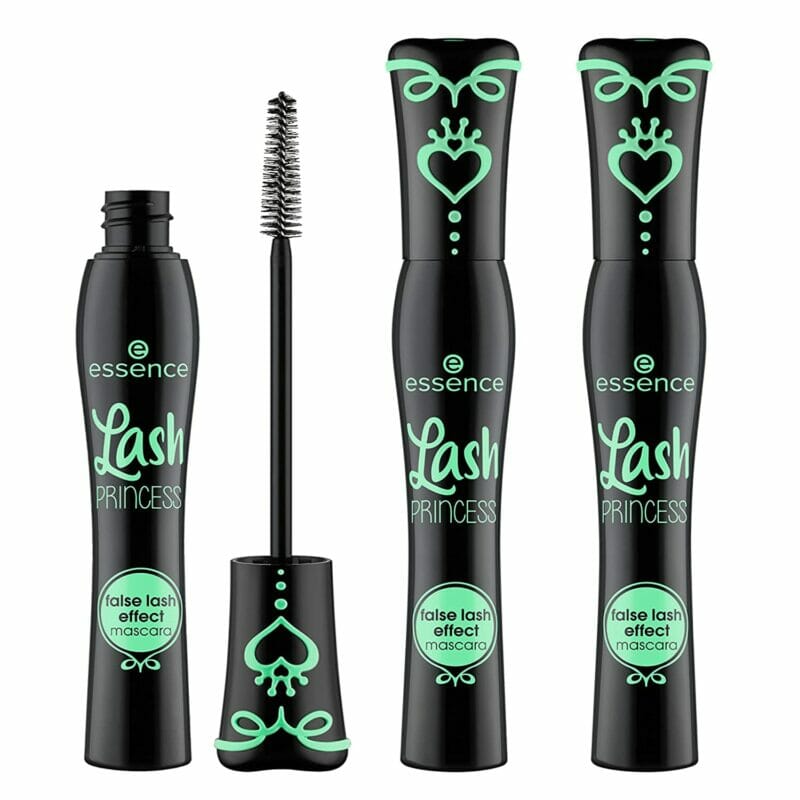 I purchased the 3-pack and used it for about a year… until I recently ran out.
Without thinking, I purchased a basic CoverGirl mascara from the store.
I immediately realized how much I preferred the Lash Princess Mascara and promptly ordered another 3-pack (it's currently less than $15 for 3 large tubes).
I have short, blond, bone-straight lashes… so if this mascara can help me, I'm certain it can help you too!
---
FAVORITE BOOK = The Better Mom Devotional
The Better Mom devotional was another thrift store find a few years ago and I keep coming back to it throughout the years.
Not only is the book gorgeous, but the tagline gets me every time "Shaping our hearts as we shape our homes".
It's extremely well-written and always seems to speak to me right where I'm at each day.
Hint: It would be a wonderful Mother's Day gift for a new or seasoned mother!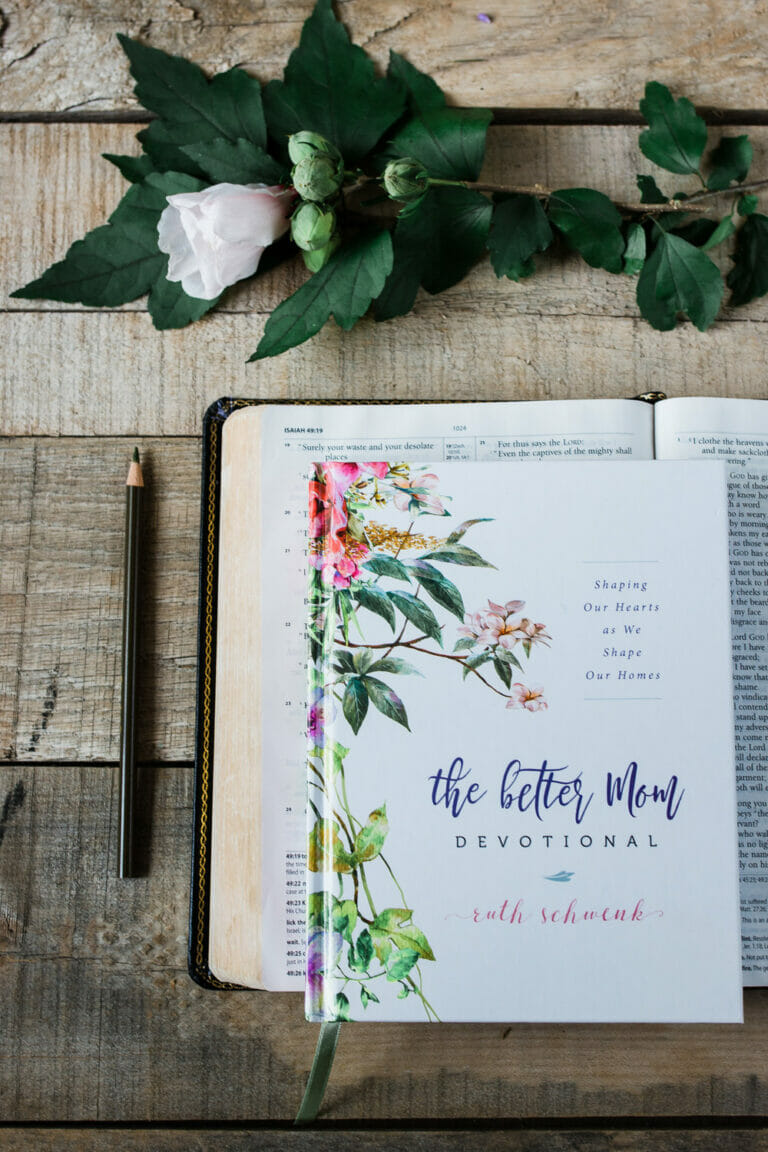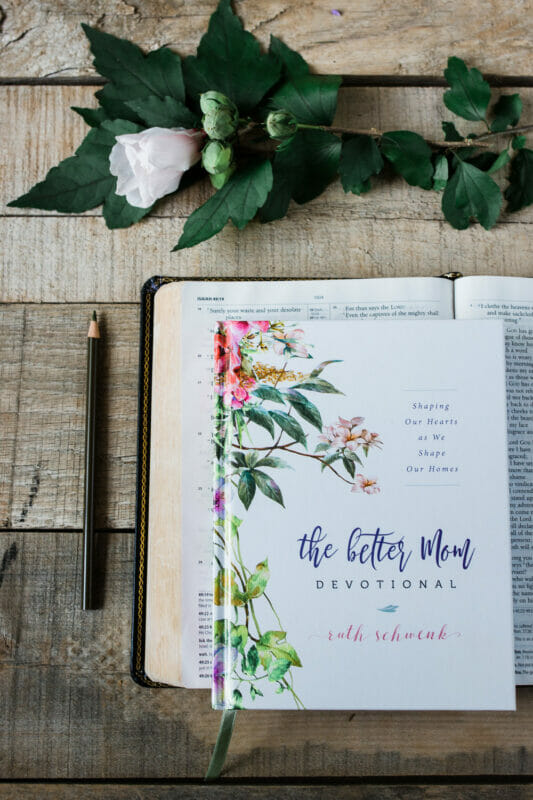 After picking up the book, I researched the author and was pleased to find out that Ruth is a fellow Michigander and blogging mother of 4 — so, of course, I now like her book even more!
One other thing I really appreciate about this devotional is that the days aren't numbered — so if I miss a day (or 5) I don't feel like I'm behind or need to "catch up". I just start up right where I left off — no guilt!
FAVORITE HOBBY = Knitting
I haven't done much knitting in over a year, but I'm taking it back up again… simply to make more dishcloths.
If you'd like to try knitting, dishcloths are definitely the thing to start with. They are extremely simple, and very forgiving (b/c it doesn't really matter if your dishcloth has a few dropped stitches!)
Here's an easy dishcloth knitting tutorial — the same pattern I use.
And this is the Sugar and Cream yarn I use for dishcloths.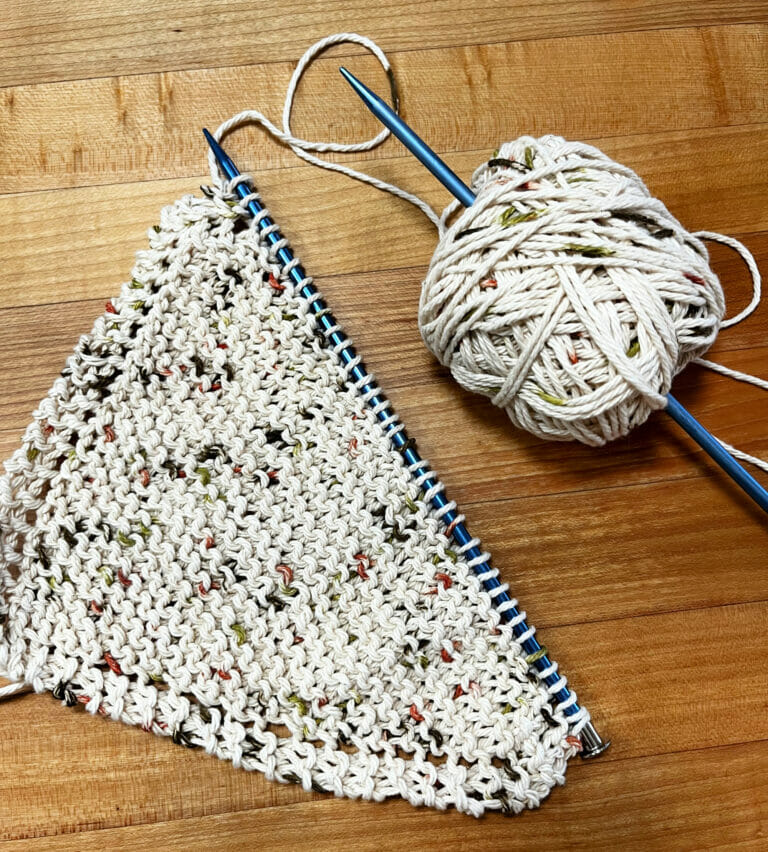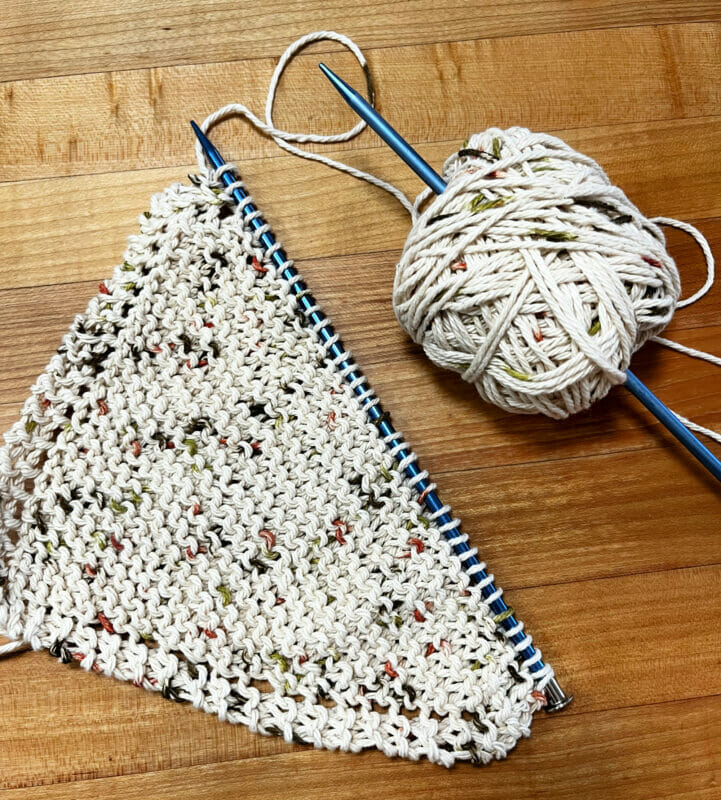 Knitting is a great car activity (when you're not driving) because it doesn't require focus like when you read, so even if you have motion sickness like I do, you will probably still be able to knit. I actually knit 4 dishcloths on our way down to Tennessee for spring break last month… no motion sickness at all!
Knitting is also a great activity to do while watching a movie or listening to a podcast or audiobook.
And as an added bonus, the finished dishcloths are so functional and could be great Mother's Day gifts (paired with fun dish soap or our favorite Bend Soap).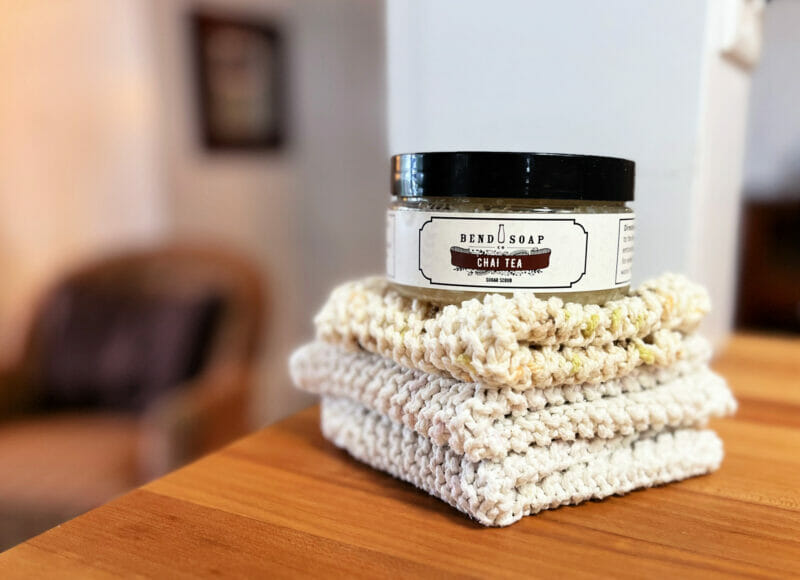 And speaking of Bend Soap and Mother's Day gifts, you can currently get 20% off Bend Soap Mother's Day baskets — all of which are super cute and clutter-free!
The discount will automatically apply, so no need to worry about coupon codes!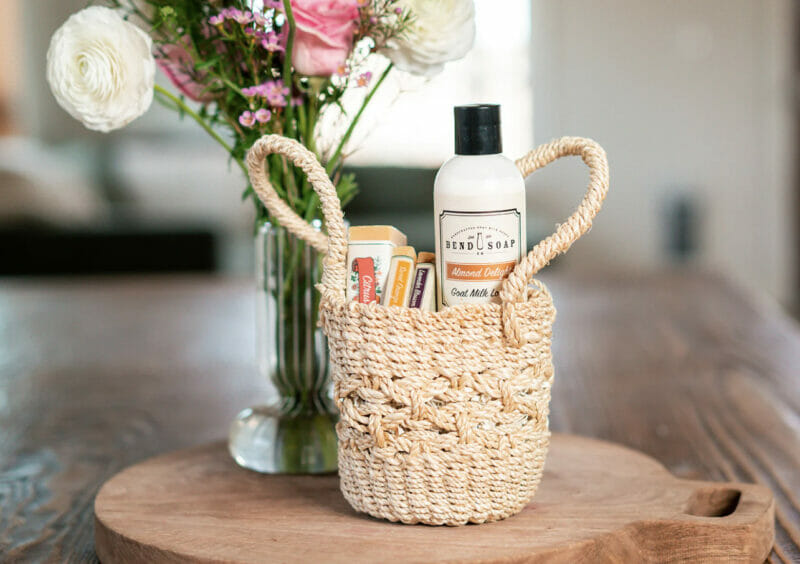 FAVORITE MEDIA = The Pour Over
I've shared about this before — but The Pour Over is such a great source of (free) weekly world news from a Christ-centered perspective.
It's still the same news stories you see on TV, but with a totally different, more positive perspective that helps you think in terms of eternity, not just today.
The Pour Over recently came out with news for families — called decaf 🙂
If you tire of the negative spin on news, I'm confident you will love The Pour Over!
FAVORITE RECIPE = Meat Marinades
We broke out the grill a few times last month already, but May is when we really start to utilize our outdoor spaces, including the grill and outdoor eating areas.
If your family enjoys a good chunk of grilled meat, here are 3 of my favorite (EASY) Meat Marinades:
Easy 2-hour Marinade (when you're short on time)
Amazing Steak Rub (if you'd rather do a dry marinade)
We've been using these all for years and years with rave reviews each time! I hope you enjoy them too.
FAVORITE ARCHIVED POST = Favorite Canning Supplies
Since this is a "Favorite Things" post, I thought it was only fitting to share some of my favorite, most useful canning supplies — ones I've been using for years and years, probably passed down from my grandma.
If you're interested in the world of canning and preserving, my post has a wealth of resources!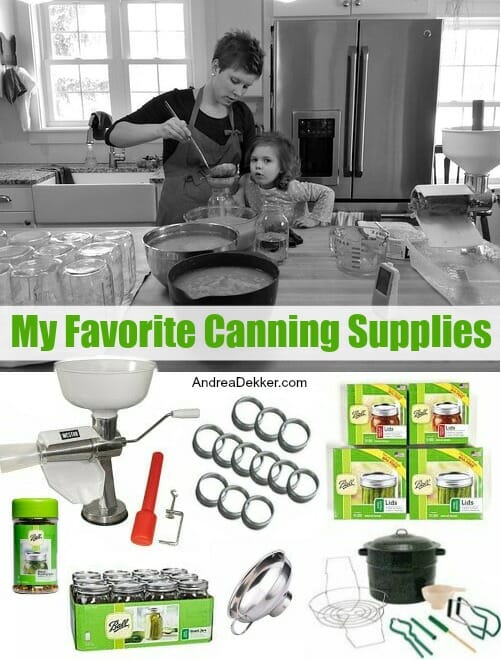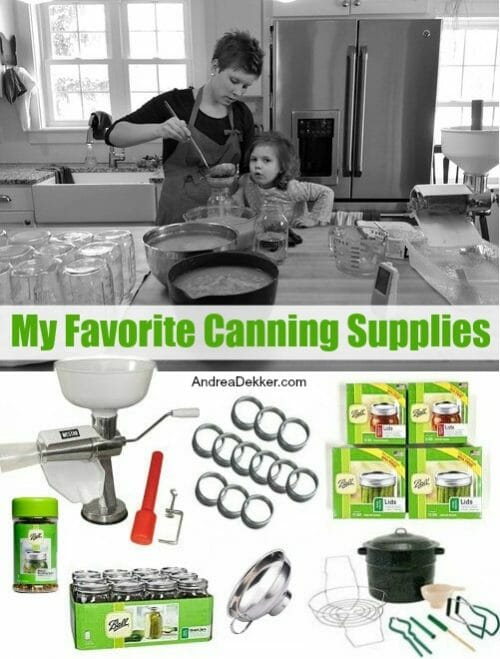 ---
That's all for this month. 😆
If you're interested, you may scroll through all my Favorite Things posts HERE!