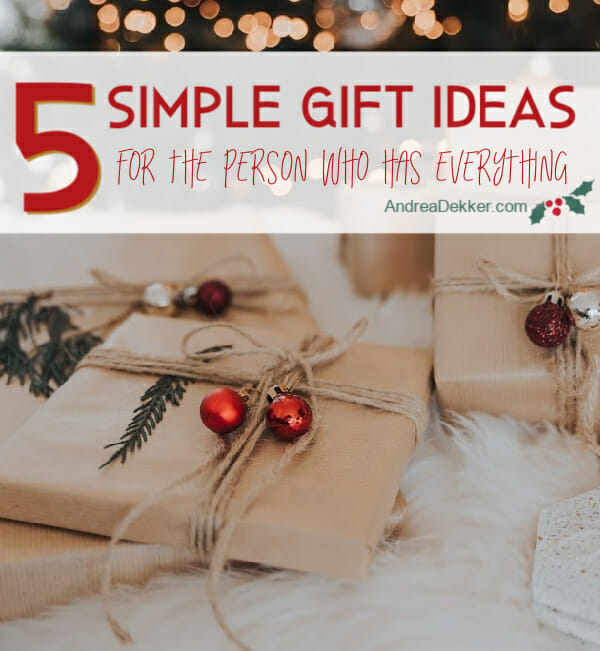 Are you still contemplating simple gift ideas for that one person (or the handful of people) on your Christmas list who already seems to have everything? Or the person who insists they don't want anything?
Yes, we have a few of them on our shopping list too, and it's tricky for sure!
Whenever I'm unsure what to give to someone who has everything, I almost always resort to one of the options below.
I hope this list of simple gift ideas is helpful as you make last-minute Christmas preparations this year!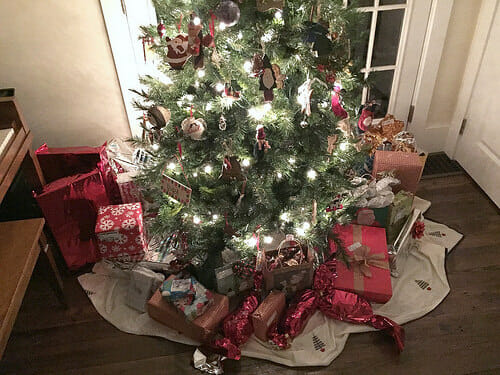 NOTE: This post contains affiliate links. Read my disclosure policy.
1. Food
Assuming the person does not have food allergies, I gift them something I made (tailored towards their taste buds).
Homemade bread (wheat bread or quick bread)
Bars or fudge
Christmas cookies
A dry brownie or cookie mix (with instructions to make cookies)
Home-canned jam, tomatoes, applesauce, etc.
Gourmet coffee or tea
A bar of nice chocolate
Fancier meats, cheeses, and crackers
NOTE: I don't usually do gift cards, but that's definitely an option too.
Just make sure you really think about what types of food your recipient enjoys. Don't just throw some leftovers from your freezer or pantry in a box and call it good.
I've given several very pretty food gifts over the years and I've always felt these gifts were personalized and creative.
.
2. Cleaning or Personal Care Products
If I know the person well enough and think they would be happy to receive cleaning products or personal care products, this is often my go-to gift because it's non-perishable and it can be tailored to fit almost any budget.
One year, I gave every female on my list a container of Method dish soap (a bright red holiday scent), Method dishwasher tabs, and a fun bamboo kitchen scrubber.
It was such a cute set, it was fairly frugal to put together, and since many of the recipients were newlyweds and new home-owners, it was also extremely useful and practical.
Right now, Grove.co is offering a really fantastic holiday deal for new subscribers — get this full set of Mrs. Meyer's cleaning products with your first purchase!
Hand soaps, lotions, and other personal care products are a great gift idea too (depending on the person and if you know their favorite scents).
I'll talk more about this next year, but I've been buying most of my own personal products from Bend Soap Company. Their lotions, soaps, deodorant, and lip balms are all made with goat milk — my skin has never felt SO soft!
Bend Soap is offering 25% off gift baskets and 15% off everything else on their site. AND you can use the code AD10 to save an additional 10% off your entire shopping cart (free shipping after $50 and super reasonable shipping otherwise).

Also, if you sign up for their email list, you will get $10 off your first order — so many deals!
I just ordered 4 gift baskets for our own home because they are a cost-effective way to order several of my favorite items in one discounted package! 🙂
Bend Soap is a fantastic made-in-America, family-owned company with excellent customer service, and I highly recommend their products (yes, I will share lots more next year!)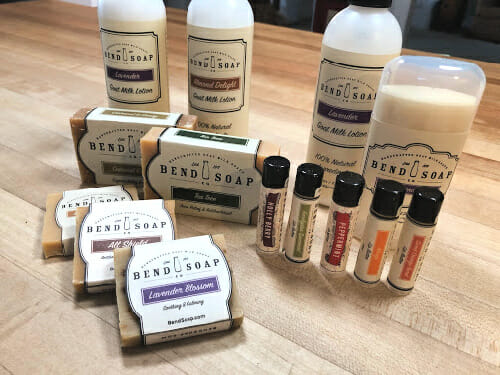 .
3. Photos
When it comes to the world of photos, there are SO many really cool, really frugal, really simple gift ideas that work for many of those hard-to-buy-for people.
We often give grandparents photo calendars of the grandkids, and photo magnets to great-grandparents. Photo ornaments are also a fun idea and they can be packed away with the Christmas gifts.
These days, I think it's possible to print a photo on almost any surface — mugs, bags, t-shirts, mousepads, wood, metal, plastic, etc. You name it, you can probably get a photo printed on it!
Of course, some of these require a bit of computer knowledge and most of them require at least a few days of advance notice to get them printed (and potentially shipped). If you're short on time, simply print a few 4″ x 6″ photos and arrange them in a few coordinating frames. We did this for my mom one year and she still displays these frames in her living room.
Also, I should mention that photo gifts do not need to be "pictures of people".
Use photos of nature, animals, colorful abstract designs, cool buildings or bridges, specific destinations, and so much more! Pick something each recipient would enjoy.
.
4. Amazon Prime!
If someone on your Christmas list has a computer or a smartphone, give them an Amazon Prime Membership. No matter their age, location, interests, hobbies, shopping preferences, reading preferences, movie preferences, etc. etc. Amazon Prime will have what they need and want!
Dave and I were gifted with an Amazon Prime membership about 5 years ago, and we've honestly never looked back. The 2-day FREE shipping is amazing, but we utilize the FREE eBooks, TV shows, and movies on a daily basis.
It's one of the best simple gift ideas for hard-to-buy-for people as it works for almost anyone.
Last year, we gave my parents an Amazon Prime subscription — and although they originally said they didn't need it, they apparently liked it so much that they asked us to renew their subscription for our gift to them this year! 🙂
If you're still on the fence about signing up, I recommend testing it out with the free 30-day trial. The holiday season is one of the best times to do that because of all the extra shopping and shipping. You can get all your last-minute items shipped to you within 2 days (sometimes the very next day!) You can also use the free Kindle deals and free movies during your Christmas break! Then simply cancel before your trial period is over (or purchase a subscription if you love it!)
MORE Amazing Amazon Deals!!
.
5. A hand-written note.
The majority of adults I know would appreciate a thoughtful hand-written note on a nice sturdy card… even if they aren't overly-sentimental.
The kids and I have been doing so much more of this over the last 2 years, and the feedback is AMAZING!
We mail hand-written letters, pictures, and drawings to various relatives, neighbors, acquaintances, and people from our church each week and, more often than not, we get a phone call, an email, or another hand-written note of thanks back again.
Some ideas for your notes are:
something you appreciate about the other person
a few reasons you are thankful for them in your life
a memorable event or fun story from your past
something you look forward to doing with this person
a few of your favorite things about this person
a story of how they have impacted your life (possibly even without knowing it).
I honestly can't think of one single adult (or even a grown child) who wouldn't appreciate this simple gift idea.
They might not show it outwardly, but they'll recognize the thought behind the gift.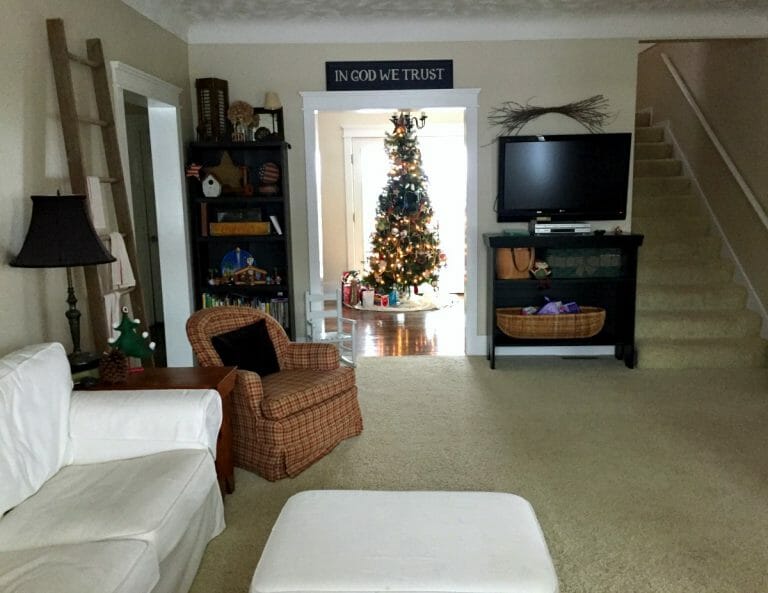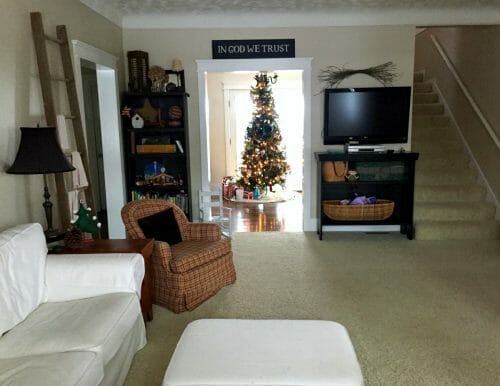 Do you think any of these simple gift ideas will work for you?
Here's another HUGE list of clutter-free gifts for all ages and all budgets (if you need a few more ideas!)
With a little bit of thought, I'm confident you can come up with a fantastic gift for all the hard-to-buy-for-people on your holiday shopping list.
What are YOUR favorite simple gift ideas for those people who seem to have everything?