INSIDE: Create more space, enjoy more time, and have more energy, simply by evaluating the true cost of your stuff — I'll show you how!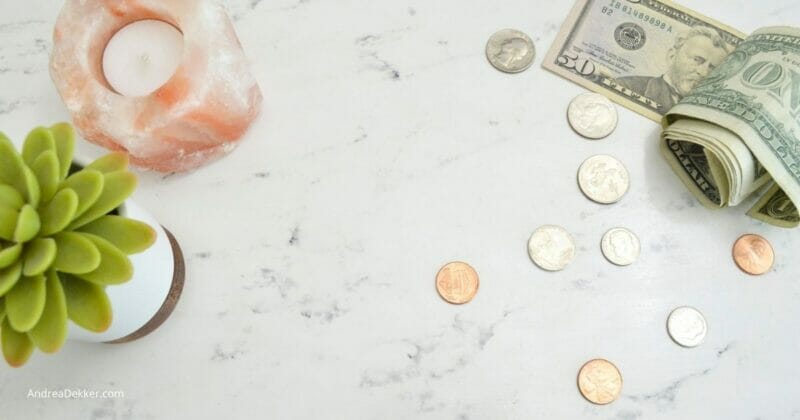 As a self-proclaimed thrift-shopping guru, I've found my share of amazing deal-of-a-lifetime bargains over the years.
For example:
A few years ago I found Birkenstock sandals (in my size) for $2 at a local garage sale… and just last month I found Birkenstock clogs for $3 from a thrift store.
I found 4 Pottery Barn dining room chairs at a garage sale (years ago) for $10 total, and we still use them all these years later.
I found like-new Under Armour shoes and Bogs boots for the kids on Facebook Marketplace for a tiny fraction of the regular price.
I found the exact IKEA bunk bed we wanted for the girls' bedroom on Craigslist (just 10 minutes away from our house) the day before we planned to drive to IKEA.
I could share dozens more stories of how I save our family thousands of dollars every year on things we needed to buy anyway.
I could also share hundreds of fantastic deals (even freebie offers) I've passed up due to the fact that we didn't need the item, we didn't have a place to store it, or we just didn't love it enough.
The truth is, unless an item is on my list as a specific need or want, I won't bring it into our home… even if it's free.
And if something in our home starts to feel like a burden — requiring more time and energy than I want to give it, that item gets banished to the donation bin!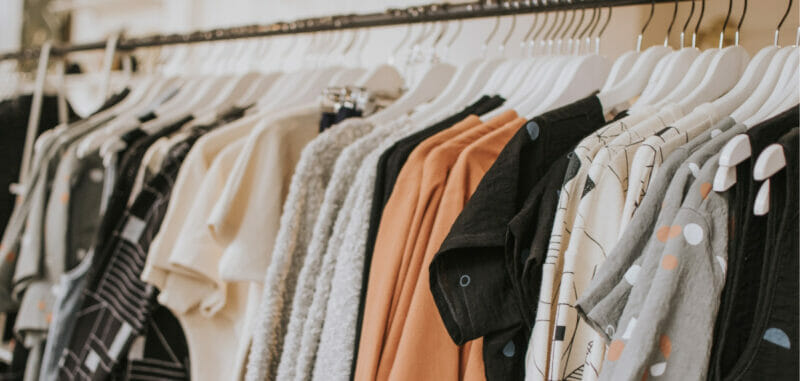 The True Cost of Our Stuff:
Every single thing in our home has a cost.
Sometimes that cost is physical — the space required for the item (and additional accessories or pieces). Also, the energy used to clean or fix the item is a physical cost to consider.
Sometimes that cost is mental or emotional — finding a spot to store it, maintaining it, caring for it (pets, plants, etc.)
Sometimes that cost is simply monetary — after all, the best deals aren't actually "deals" if you don't truly need it.
Even inexpensive or free items come with hidden costs that might become a burden later on (ahem… that "free dog" we almost got sucked into taking home a few years ago!)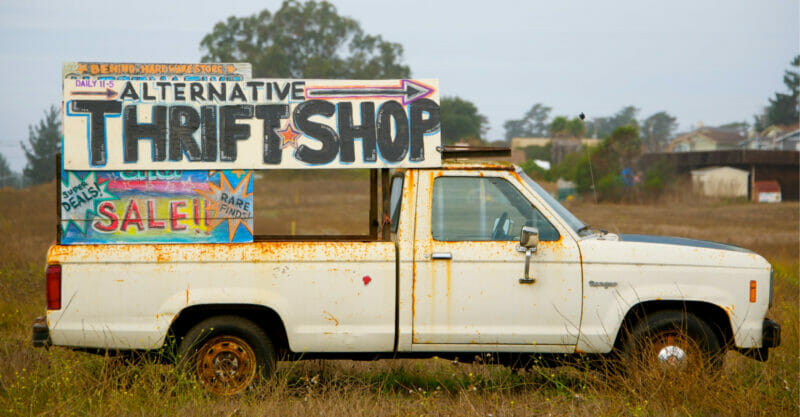 Look around your room…
Now think about each item in your room and the "costs" associated with that item.
At some point in your life, you:
Bought the item
Carted it home and find a spot to put it
Cleaned it (or around it)
Organized it (or around it)
Maintained it
Fed it (pets)
Watered it (plants)
Put batteries in it or paid for electricity to run it
Bought accessories to go with it
Fixed it if/when it broke (or paid someone else to fix it)
Moved it (if you redecorated, swapped rooms, or bought a new home)
When you view your things in this light, it's easier to understand why our homes and our lives and our brains often feel overloaded with stuff.
It's because they ARE!
And all this stuff requires maintenance over the course of its life in your home.
How I decide to bring an item into our home.
I know you might be hoping for a fancy algorithm or elaborate equation I use to calculate whether an item is worth trading my time, space, money, or energy for… but that's not what I have for you today.
Sorry!
Instead, I challenge you to ask yourself one simple question every time you consider bringing anything new into your home, AND any time you feel frustrated with specific items already in your home.
Do the benefits of owning this item outweigh the costs?
Is it worth cleaning and organizing around? Do you love it enough to invest time, money, and energy to maintain it?
If not, the item doesn't belong in your home.
I'm confident your future self will thank you when you have one less thing to clean, fix, organize, or otherwise maintain!
What about the stuff kids bring into our home?
Our kiddos are at the ages where they bring in LOTS and LOTS of papers every single day (I counted last week and we got 67 papers from school and church — and that doesn't even include birthday treats, party invitations, gifts, pictures and cards from friends, etc. etc.)
While I don't stop the kids from bringing things into our home, I DO work with them to make space for their new "treasures".
If they get new clothing, it's usually because other things are too small, so we weed out the things that are too small as we put their new items away.
If they get new toys, we do a quick once-over of their current toys and they choose a few items to donate (it takes time, but children really do see the benefits of more space and less clutter).
They all empty their backpacks immediately when they get home and we put all papers in a special basket. We go through them every weekend and they can choose a few to display. The rest are trashed (I often take pictures of artwork to use in our digital photo books.)
As always, I continually adjust this system as our needs change.
Related Reading
Click an image below to read more.
My goal is simply to be thoughtful and purposeful with the things we have in our home.
It's not limited to a "needs only basis" and I don't practice a strict "one-in-one-out" policy, but I do take a few moments to consider the costs of the things we bring into our home (and the things we already have in our home).
You better believe it makes a HUGE difference in the amount of cleaning, organizing, purging, and maintenance I do on a weekly basis.
If you'd like to lighten your load a bit — create more space, enjoy more time, and have more energy — it starts by honestly evaluating the true cost of your stuff.
Have you ever considered the TRUE cost of your stuff?