Welcome to summer at the Dekker farmhouse!
Just a few more days until our 10-week summer vacation begins — filled with flowers and fudgesicles, swimming and sleeping in, campfires and card games… yup, we're excited!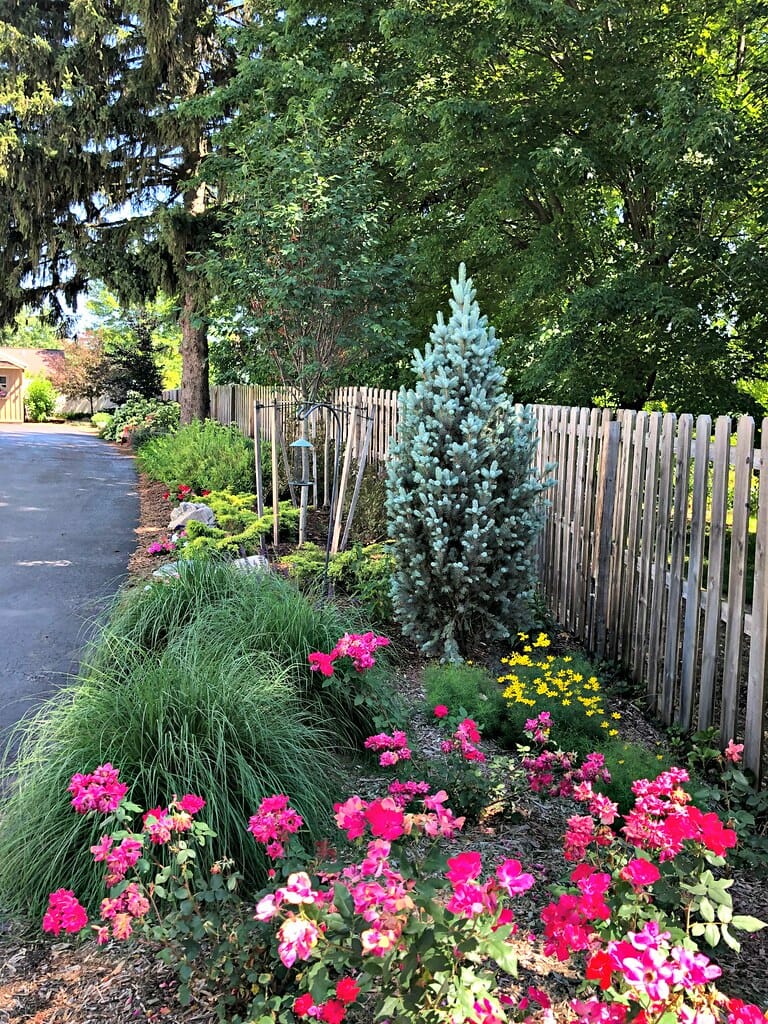 I'm also extra excited that our laundry room project (which we technically started 3 years ago) is nearly complete!
Those of you in my email community recently enjoyed a video tour of our farmhouse — including the first internet sighting of our brand new (almost finished) laundry room!!!
We're waiting on cabinet doors and a butcher block counter over the washer and dryer — but otherwise it's finished.
This means I officially have TWO laundry areas (our new laundry room right off the kitchen, and our basement laundry area) so I can do laundry twice as fast.
More laundry in less time is pretty high up there on my list of Favorite Things… I'm sharing more favorites below!
---
FAVORITE MOMENT = Buying and Planting Annuals
Truthfully, I don't love paying for flowers that will "only" last 6 months… and I don't love the back-breaking work of planting hundreds and hundreds of annuals each spring…
BUT, the constant pops of color throughout our entire landscape from May through October is worth the cost and effort.
Plus, the kids enjoy shopping for flowers (the greenhouse is GORGEOUS) and they're actually becoming somewhat helpful in the planting and watering process.
If flowers bring you joy (and you have wiggle room in your budget) plant some annuals yet this season!
FAVORITE ROUTINE = Quiet Evenings at Home
I know many of you can relate to feeling happy and content at home — we're a kindred group in this tiny corner of the internet and I love it!
So, you understand the gloriousness of putting the kids to bed on time (even when it's still light out) and enjoying the quiet house/yard/porch/patio to yourself every evening.
Yes, Dave and I love spending time with our children… but we also love the fact that they willingly go to bed at a reasonable hour so we can regroup and enjoy some quite each evening before we go to bed.
Many of our "in real life friends" question why Dave and I never go on dates or vacations just the two of us… my answer is simply, "Why would we when we both love being home as much as we do?"
As we prepare to celebrate our 15th anniversary later this month (time flies!) I couldn't resist this cute sign I found for $5 in a local antique store last week.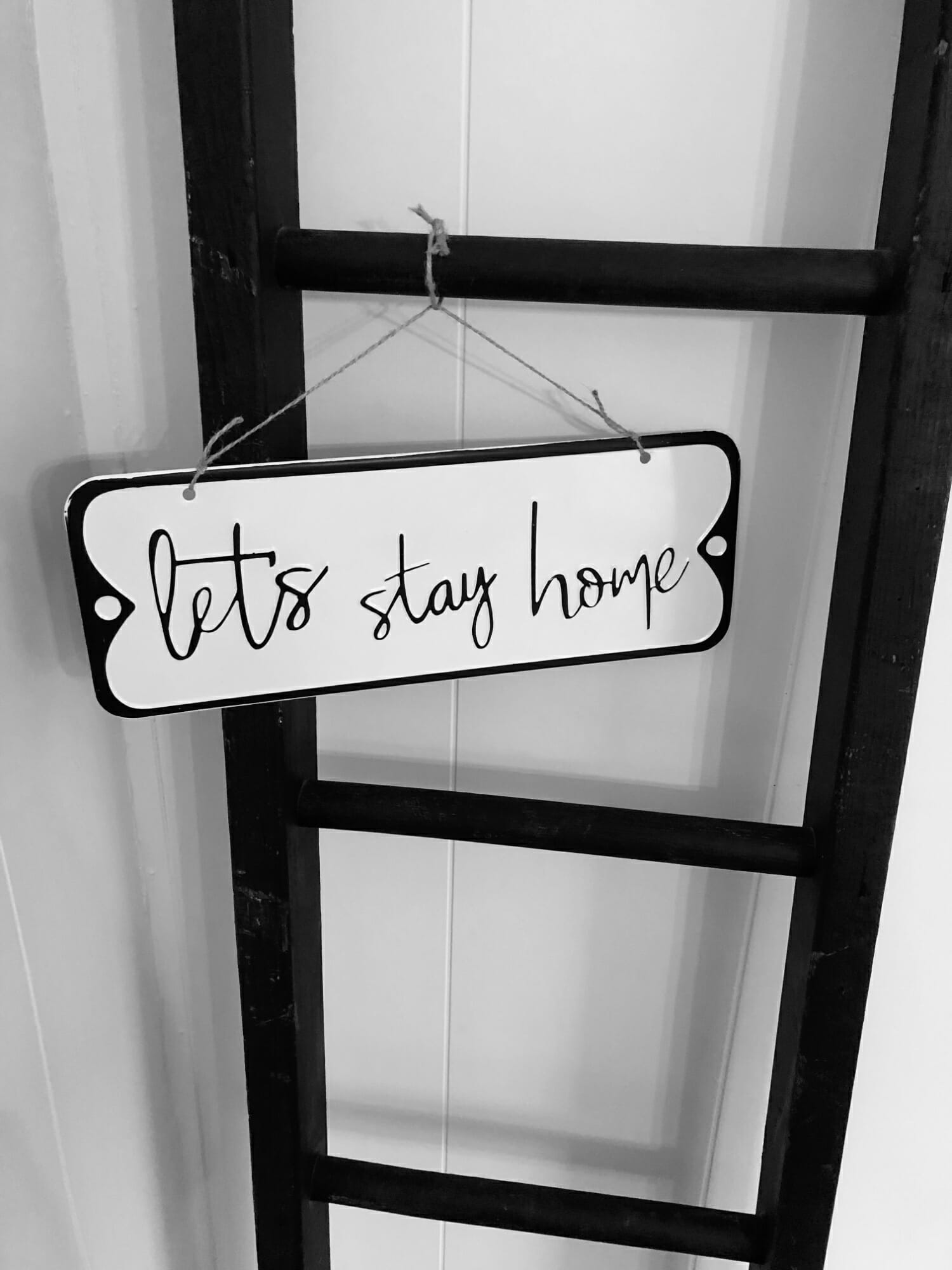 It's already hanging in our bedroom and it sums up the last 15 years perfectly — let's stay home!
I love that he loves staying home with me as much as I love staying home with him.
PAST FAVORITE = 4-Way Hose Splitter
A few years ago, I shared our 4-way hose splitter… and it's still one of my favorite things!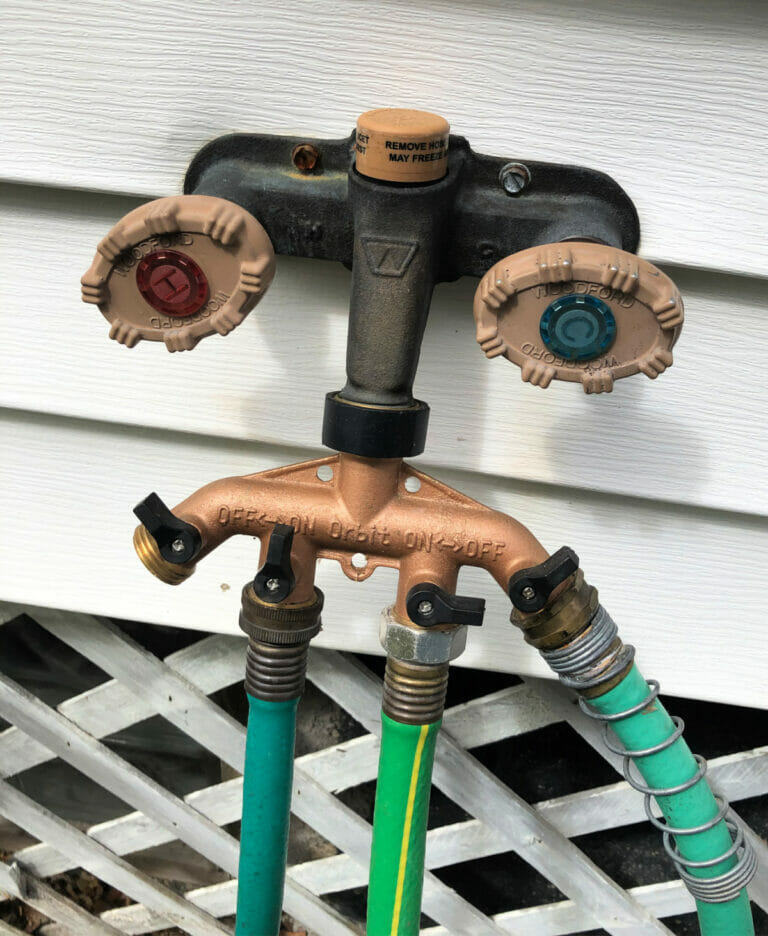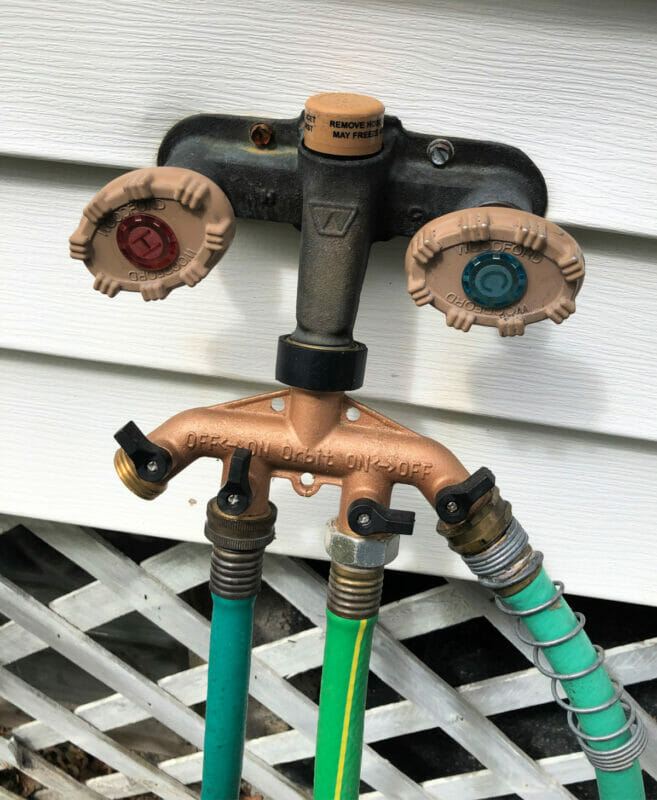 It might not be the prettiest feature in our yard, but we've conveniently tucked the hose splitter (and all the hoses) behind a row of limelight hydrangeas, so it doesn't look too bad.
This little $17 contraption saves us loads of time moving hoses each week… definitely a solid investment!
NOTE: if you're in the market for a hose splitter, spend a little extra for brass — it will hold up SOOOOO much better than plastic!
---
FAVORITE CLOTHING = Garage Sale Birkenstocks
I purchased a pair of used Birkenstocks (for $2) from a garage sale a few years ago… and they are still my most favorite pair of sandals. I wear them almost everywhere from the time the weather warms up in the spring until it cools down again in the fall.
They fit my feet perfectly, they are so comfortable, and they boast a casual summer style that seems to work with almost everything I wear.
If you're interested in the same sandals, mine are the "Arizona" style and the "Taupe/Suede" color/fabric. Here's an Amazon link (I wear size 8… but get a 38 for Birkenstocks).
Fun Fact: I also found a pair of Birkenstock clogs at a thrift store (for $5) and I wear those during colder weather.
---
FAVORITE BOOK = Love Centered Parenting
I worked as a Virtual Assistant for Crystal Paine from Money Saving Mom for over a decade, and I can attest to the fact that she truly is as sweet as she appears to be online.
I've read and enjoyed all her books so far, but her most recent book, Love Centered Parenting, is one of my new favorites!
It covers a totally new topic for Crystal (parenting… not money-saving or productivity) and it feels extremely relevant for my current stage of life — like she wrote the book specifically for me!
I listened to the book (twice) on Hoolpa while painting our laundry room walls and trim last month, and I found myself nodding along and wishing for an extra hand so I could jot down all my thoughts.
If you're tired of parenting books that offer promises of "fixing" your child's behavior or "solving" your parenting woes, Crystal's book will be a breath of fresh air for you (and your whole family).
I give it 5 stars and recommend it to anyone with younger children or grandchildren (or anyone who interacts with young children!)
---
FAVORITE MEDIA = Craftsy.com Membership
Over Christmas break, I purchased a Craftsy.com membership for our family. I immediately started taking an embroidery course and a knitting course.
Since then, the kids have also taken a few courses — Nora took a drawing course, the kids all watched a course about how to create cartoons, and our whole family enjoyed a course on Outdoor Preparedness (it was geared towards teaching kids how to "survive in the wild" and it was really well done!)
So far, I've been beyond impressed with every instructor, every course, and every download I've gotten from Craftsy… and while I don't think we'll spend too much time in front of the computer or TV this summer, I do have a few courses bookmarked for rainy or hot/humid days when we just need a break from being outside.
If this sounds like something you, your kids, or anyone else in your life might enjoy, I have REALLY good news for you… because a full-year Craftsy.com membership is currently only $3!!
Yes, $3 for the entire year — no strings attached!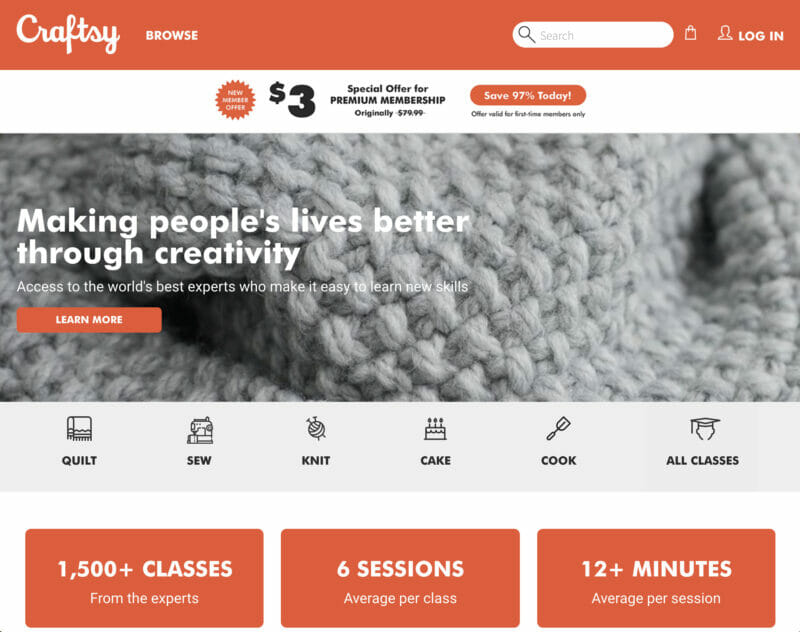 FAVORITE RECIPE = 30 Easy BBQ Side Dishes
If you're looking for a fool-proof dish to take with you to your next BBQ, picnic, or summertime event, try one of these easy recipes.
Salads, fruits, veggies, drinks, desserts, and more — they're all Dekker-family approved, they all travel well, and most of them can easily be made in advance!
FAVORITE QUOTE = "Ann Landers"
"Know when to tune out — if you listen to too much advice, you may wind up making other people's mistakes." ~ Ann Landers
I was recently listening to a podcast where the hosts' husband (a church pastor) recommended intentionally tuning out most of the advice that comes our way — especially if it's from people who don't know us or our situation well (namely the "advice" from social media and the online world).
It's just too much information — we can't possibly make a decision if we take the opinions and advice of everyone we know (or don't know!) This is one reason "decision fatigue" is such a big issue today — we feel burned out by the sheer volume of decisions we much make each day because we are constantly considering everyone else's opinions.
Instead, this pastor suggested that, when faced with a difficult decision, we consult with just 2 or 3 trusted sources — people who are most likely older and more experienced than us, people whose values we adhere to, people who know us well and have our best interest at heart — and let them help us through a tough decision-making process.
FUN FACT: Did you know that "Ann Landers" was a pen name used by Ruth Crowley and Esther Lederer for the Ask Ann Landers column that ran in many major newspapers from 1943 – 2002??
FAVORITE ARCHIVED POST = Enjoy One Moment
Back in 2016, I shared this post about "Enjoying One Moment"… not necessarily EVERY moment like the cliché phrase implies we should.
Honestly, there's no way I could "enjoy every moment".
As a Christian, I can find joy in my circumstances… and certainly, I enjoy many moments throughout my days, but the thought of trying to enjoy every moment will forever annoy me.
If you're someone who enjoys life, but maybe not EVERY moment… I think you'll ENJOY (pun intended!) this archived post. 😁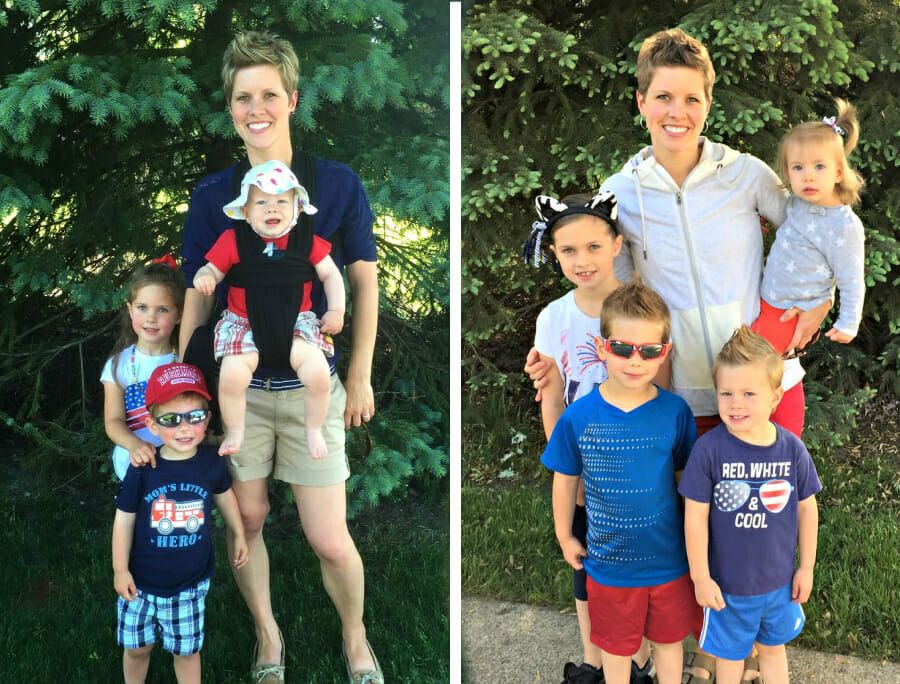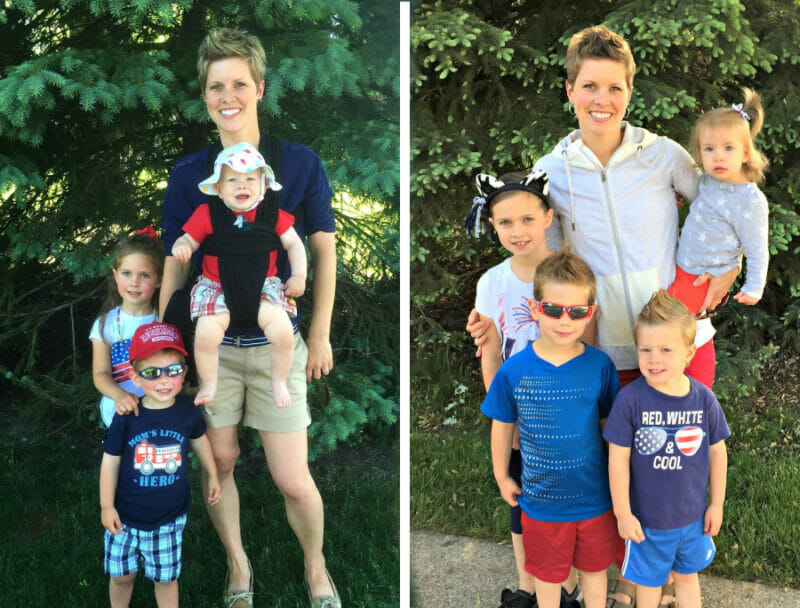 ---
Whew — that's all for me this month.
If you're interested, you can scroll through ALL my Favorite Things posts HERE!