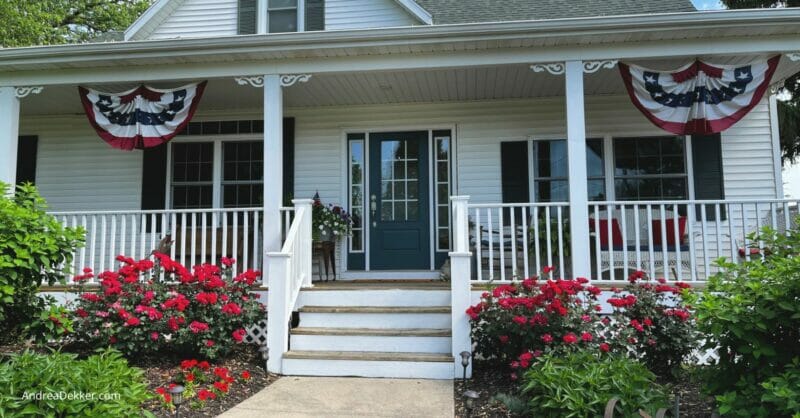 The month of June was (ironically) one of the busiest months in our family's history!
Not only did we have multiple end-of-year parties, picnics, field trips, and other activities for EACH child (all of which required parent chaperones, treats, gifts, etc.), we also let our kids sign up for multiple camps that all just so happened to land in June!
Dave and I were taxi drivers all month long — often with both of us driving different kids at the same time!
Here's what June looked like for us:
3 field trips
3 class parties/picnics
3 kids in art camps
2 dodgeball tournaments
2 kids in basketball camps
2 kids in swimming lessons
2 kids at "camp crazy fun"
2 kids taking piano lessons
1 weekly Bible study
1 weekly book club
1 friend visiting for a week
1 birthday
1 anniversary
1 Father's Day party
1 staff party
and a whole slew of friends, relatives, and neighbors dropping by to swim on a daily basis
It was a fun and crazy month… but we are definitely looking forward to the remaining weeks of the summer being a bit more relaxing!
The fact that our entire family is able to enjoy the vast majority of summer together AT HOME is still one of my favorite things… I'm sharing more favorites below!
---
FAVORITE MOMENT = Snacks by the pool
Over the summer months, we often eat lunch on the early side and dinner on the later side… which requires a hearty afternoon snack for all children (and friends).
I usually prepare a variety of snacks to enjoy by the pool every afternoon — something salty, something sweet, a fruit, a veggie, a protein, and often an extra special treat (like patriotic sour patch kids this past weekend).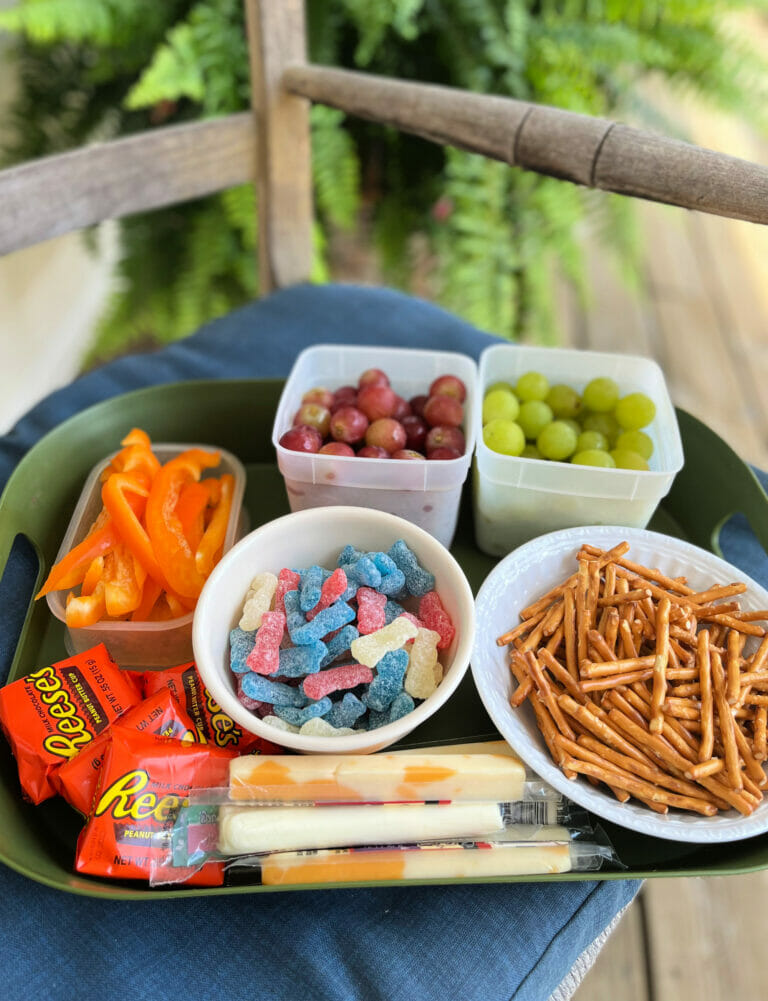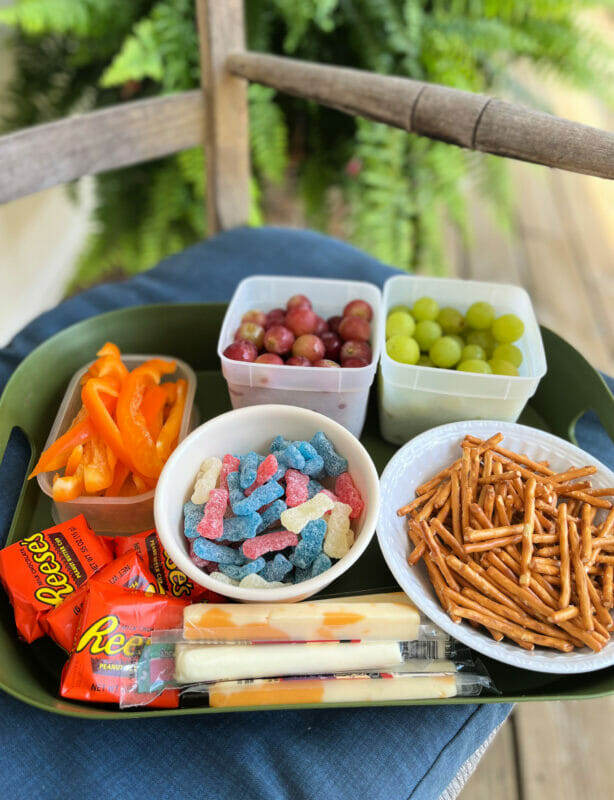 We are a big "snack family" so this is one of our favorite things about summer.
It's just one of the many simple ways I "upgrade the everyday".
FAVORITE ROUTINE = Sleeping In
As much as I love those quiet early morning hours, it has been nice to sleep in quite a bit this summer — especially since our children FINALLY grasp the concept of sleeping in too!
Even Nora, our notoriously poor sleeper, said to me last week "It's weird, but I'm actually starting to like sleeping… I don't just lay there anymore, waiting for the time I can get out of bed."
Wow — it only took 10.5 years, but we finally have kids who are willing to sleep in ever so slightly. 🤗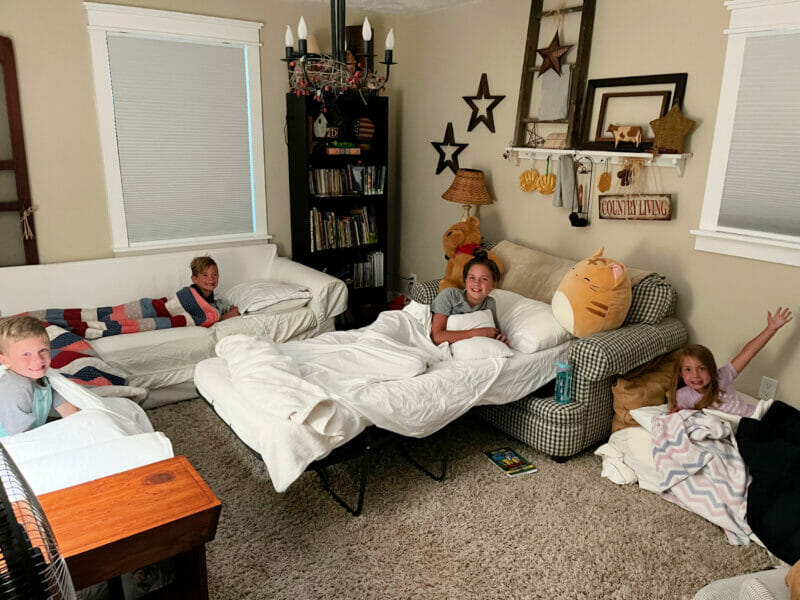 PAST FAVORITE = Burley Bike Trailer
We officially sold one of our favorite "baby" things last week… our Burley D'lite double bike trailer/stroller.
Man, I loved that thing!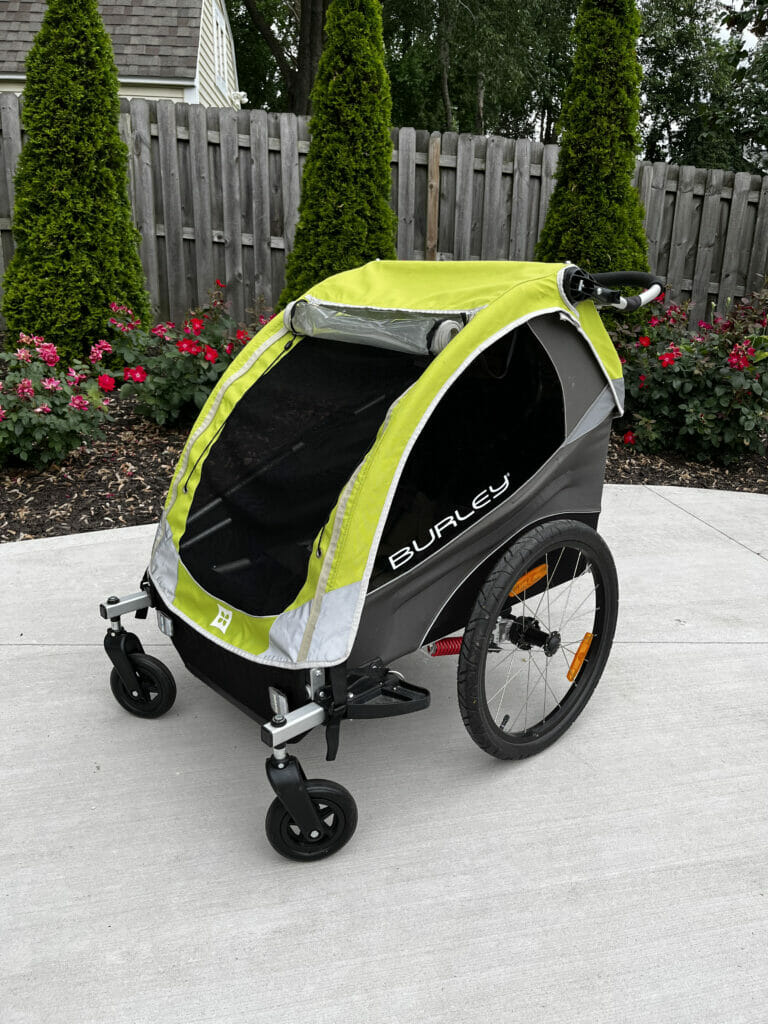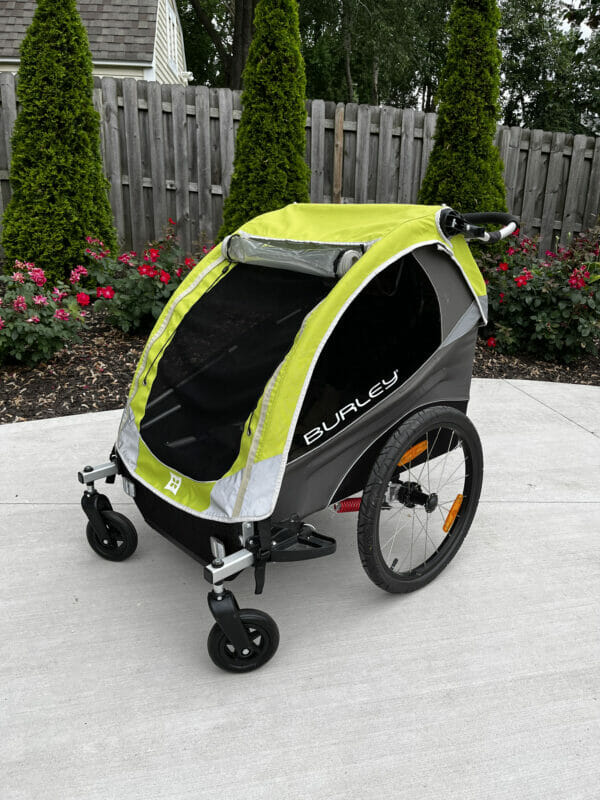 We had sold off all our other baby/toddler gear 2 years ago, but we held onto the Burley because it was so multi-functional. It was a bike trailer, a double stroller, a jogging stroller, a huge cargo carrier, and just really fun for the kids to play with in the driveway.
We got SO much use out of the Burley… I was almost sad to see it go. But I know the new owners will put it to good use (she is pregnant with her 2nd) and now we have lots of extra room in our garage!
The Burley is definitely an investment, but if you enjoy being active outside and have multiple children very close in age, it could be a great option for your family.
---
FAVORITE CLOTHING = Long Torso Swimwear
A few months ago, I mentioned that our family buys almost exclusively Land's End swimwear because it's high quality, lasts for a long time, and the colors all coordinate.
I always buy the previous year's clearance suits in March/April… and this year, I snagged 2 long-torso tankini tops for myself for roughly $12 each (one navy, one black).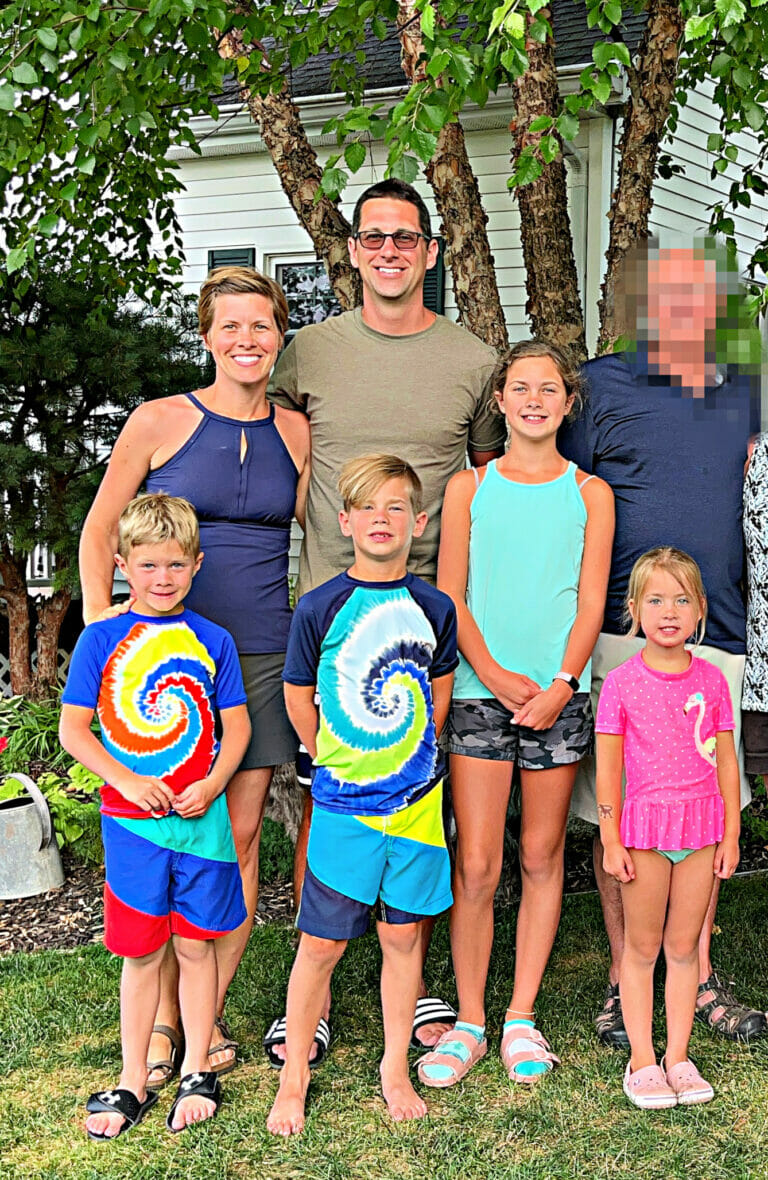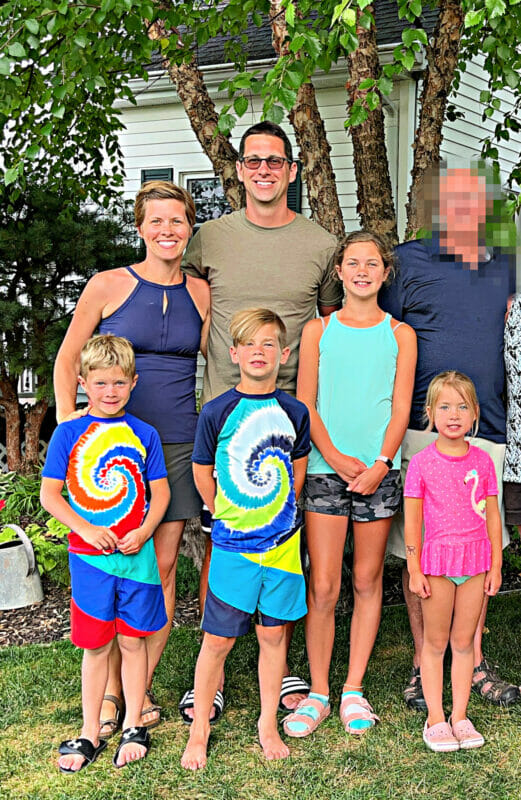 These tops fit me so well and are extremely comfortable. I can't find my tops on their site anymore, but they have many other options.
---
FAVORITE BOOK = The Lazy Genius Way
If you'd enjoy reading the ideas on my blog condensed down into a 13-chapter book (with lots of humorous sarcasm), I highly recommend The Lazy Genius Way.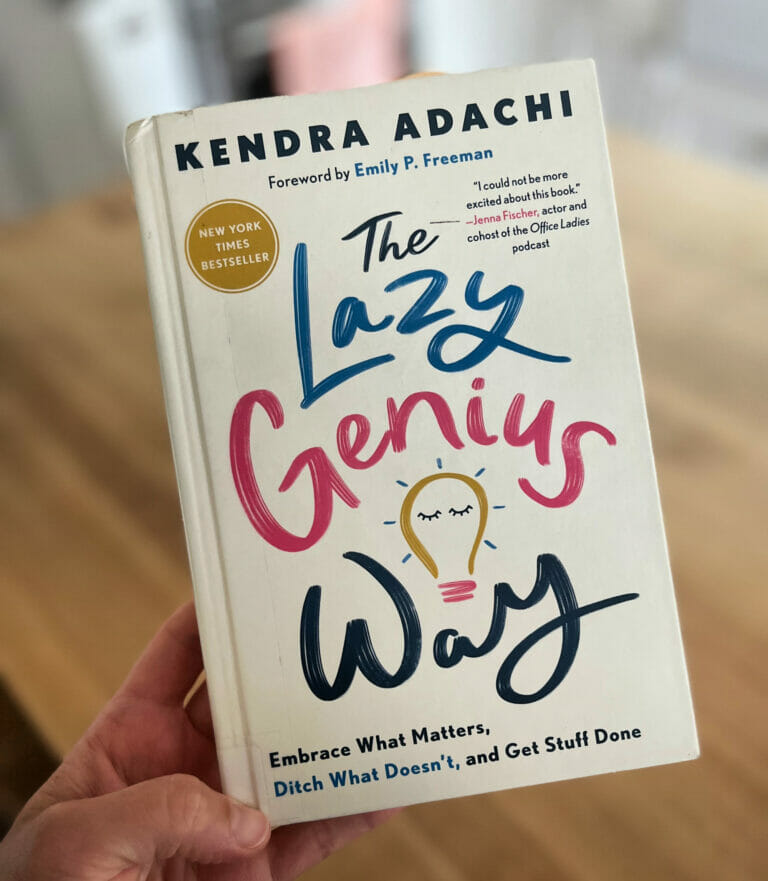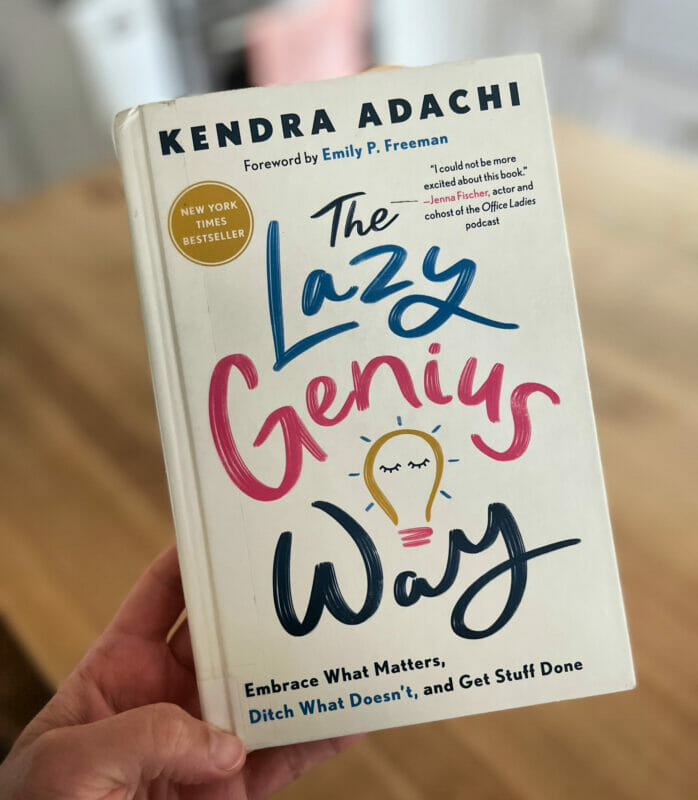 Despite the fact that I dislike the word "lazy", the rest of the words in Kendra's book are almost identical to the thoughts in my head each day (many of which I've shared here on the blog).
For example, she shares how she sorts laundry by where it goes in her house (not by color or fabric) — I've been preaching this for years!
She also writes about the importance of "starting small" and making one tiny change that will eventually morph over time to create many more lasting changes — I've been doing this since 2013.
And, she's a huge advocate for creating routines that help you "decide once" and save time, stress, and energy.
Basically, if I were funnier and had more desire to write a book, I could have written almost every word of this one!
All that to say, if you enjoy my blog, you'll probably love this book too!
FAVORITE Seasonal Item = Galvanized Planters
I feel like I've finally "found my groove" when it comes to planting annuals and other seasonal planters around our home… I stick with ferns, red geraniums, and wave petunias, all mostly in patriotic colors and all in rustic galvanized metal planters.
I've found 3 or 4 different antique washtubs at various thrift stores, antique stores, or on Facebook Marketplace, and I had a couple of round galvanized bins and watering cans from years ago.
I put them all to use this year and am loving how everything turned out!
FAVORITE RECIPE = 10 Layer Ice Cream Dessert
Yeah, I know it sounds fancy… but it's SOOOO easy to make.
Just layer ice cream sandwiches with chocolate ice cream and top with whipped cream and crushed Oreos (or any other cookie/candy).
FAVORITE ARCHIVED POST = Make it easier to start!
During the hot summer months, I often find it easy to procrastinate on… well…. just about everything! (Can anyone else relate?)
Thankfully, when feelings of procrastination bubble up inside of me, I know that the "solution" for me is so simple — I just make it really easy to start.
For example, if I have a painting project to tackle, I'll get out all my supplies the night before and have the area taped off and "prepped" in advance. When I wake up the next morning, I just need to open the paint container and get started.
Similarly, I gather all the laundry the night before and have the first load in the washing machine, ready to turn on whenever I wake up (or set the delay start if the timing will work out).
Or if you plan to work at your computer after lunch, have your desk cleaned off, your water bottle filled up, and your to-do list ready to go before lunch.
It's a simple concept, but it really does help to reduce procrastination.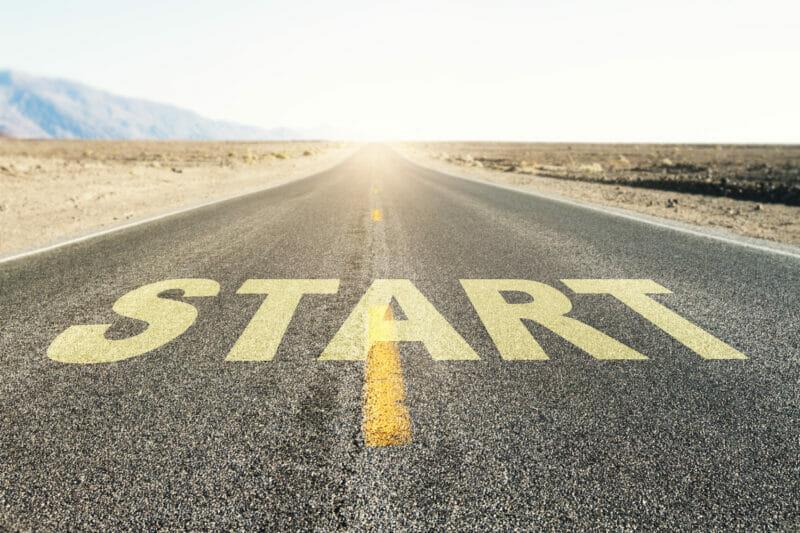 ---
That's it for me this month.
If you're interested, you can scroll through ALL my Favorite Things posts HERE!