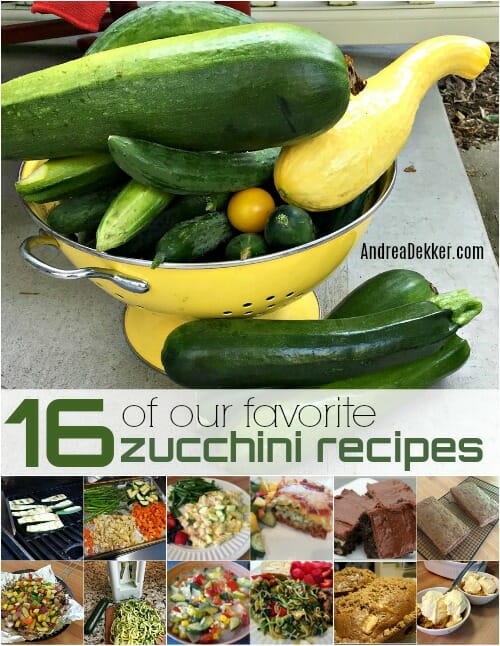 As part of my summer blogging break, I was planning to share 1 week of re-posts in June, July, and August… however, I'm switching things up for the month of August.

Instead of sharing a week of reposts, I'm sharing a week of "compilation posts" where I compile all the information I've shared on a specific topic into one post for easy reference.
Today, I'm sharing all the zucchini recipes I've posted over the past 8 years!
.
Yup… it's THAT time of year again — when I'm forever and always on the lookout for new, different, interesting, and yummy ways to use up ALL the zucchini we get from our garden.
One of the simplest ways we enjoy our fresh-from-the-garden zucchini is sautéed in a little butter and garlic with some salt and pepper sprinkled over top.
However, there are SO many other tasty ways to cook AND bake with zucchini!
If you're looking for a simple zucchini recipe to work into your menu plan this season, today's compilation post should offer you a good selection!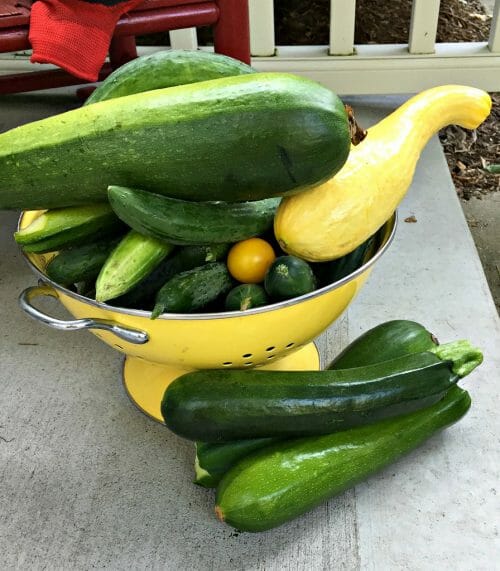 4 Super Simple Ways to Prepare Zucchini
Along with sautéing zucchini in melted butter (as I mentioned above) we love these 4 super simple ways to prepare zucchini. They don't require any extra ingredients (except for a little oil, butter, salt, and pepper) and they are a fantastic side dish to almost any meal — even breakfast!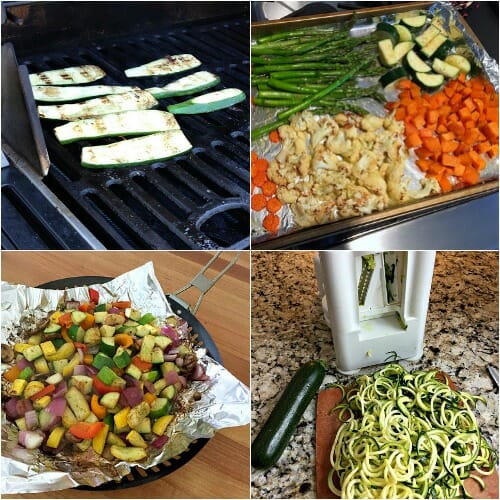 4 Recipes to Sneak Zucchini into Your Regular Meals:
We've been making zoodles (zucchini noodles) for several months now, and often serve them in place of traditional pasta with any of our favorite pasta sauces. I've also used thinly-sliced zucchini in place of lasagna noodles — SO good!
If you're looking for a few ways to sneak extra veggies into your next family dinner, these recipes will do the trick!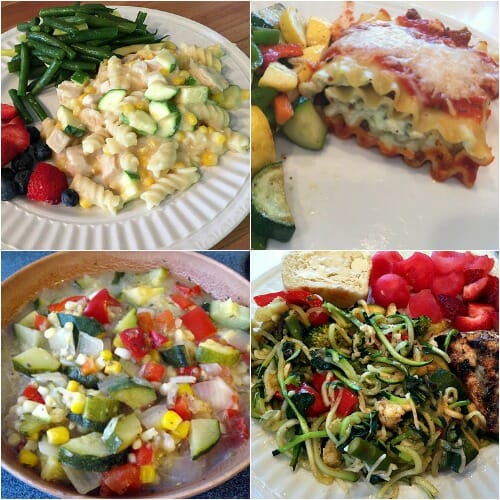 4 of Our Favorite Zucchini Baked Goods
Looking for a sweet treat that is slightly healthier for you? Try adding 1 to 2 cups of shredded zucchini to your next batch of brownies or your next cake. You'll be amazed at how dense and moist it is!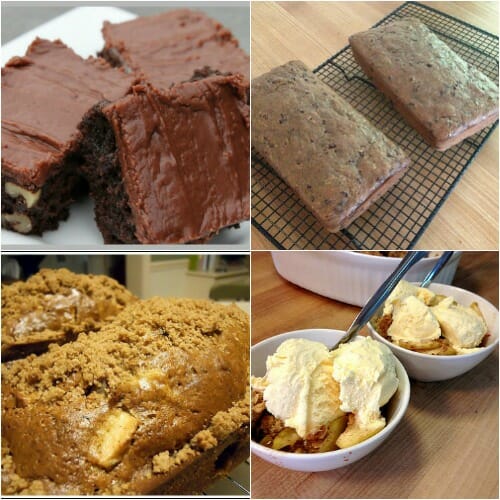 .
There are literally hundreds and hundreds of other fantastic zucchini recipes — these are just a handful of our family's favorites (and yes, they are all very simple!)
I still have at least one more zucchini recipe to share in a couple of weeks… until then, I hope this list gives you a few new ways to use up all that zucchini!
If worse comes to worse, just shred your zucchini and freeze it in 2-cup portions to use in baked goods later this winter. At least it won't go to waste!
What are your favorite ways to cook OR bake with zucchini?