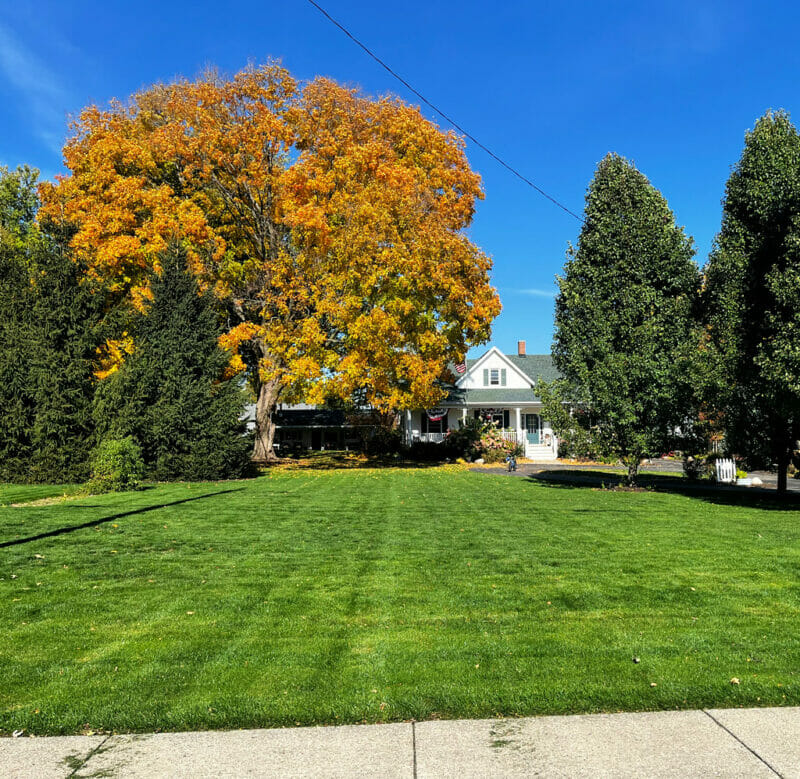 It's been a "full" and somewhat busy start to the school year for our family — but that initial rush is winding down and we're adapting to the new normal of school and work and church and a few extra-curriculars.
Nora started Robotics, Simon (and Dave) are almost finished with Football, James joined Simon in Cadets, and Clara started piano lessons.
They all have something special and we still eat dinner together every night — win, win!
Fall weather, fall colors, and fall foods are a few of my favorite things… I'm sharing more below!
---
FAVORITE MOMENT = Curly Hair!
Many of you probably have no idea that my hair is actually quite curly… because I've had super short hair almost my entire blogging career.
However, back in high school and college, I had very curly hair and loved wearing it curly (even though it got frizzy when I went outside!)
After 18 months of growing out my hair, I decided it was long enough to try it curly. I tried it for the first time last week and did it this way again yesterday.
Although I loved the simplicity of my 2-minute short hairstyle for the last 12+ years, I'm so excited to be able to try different hairstyles again!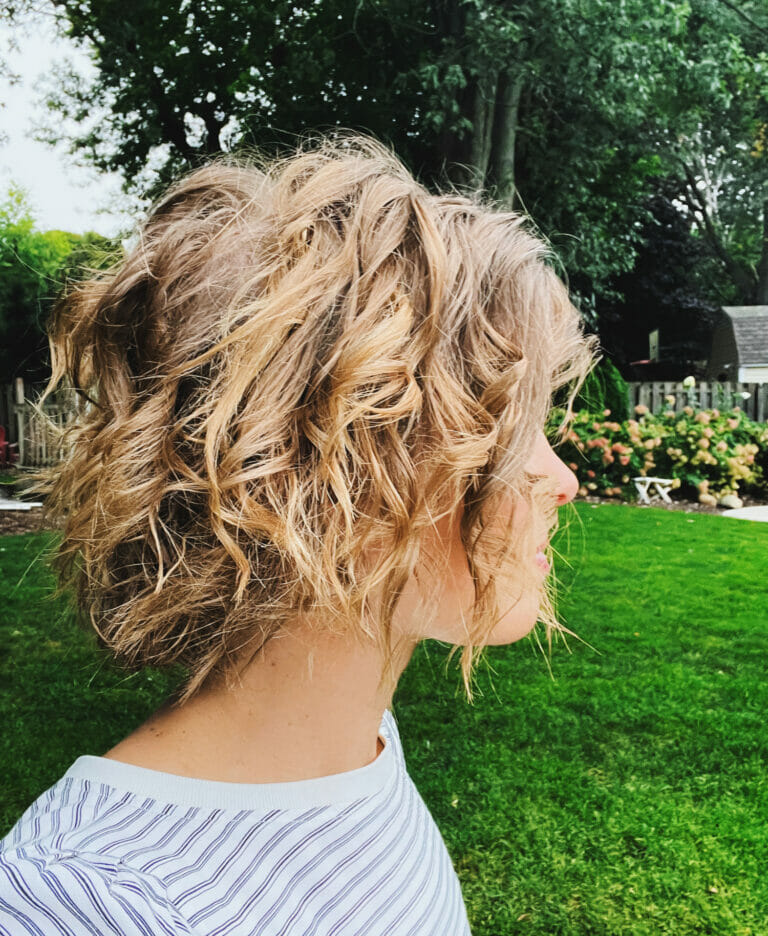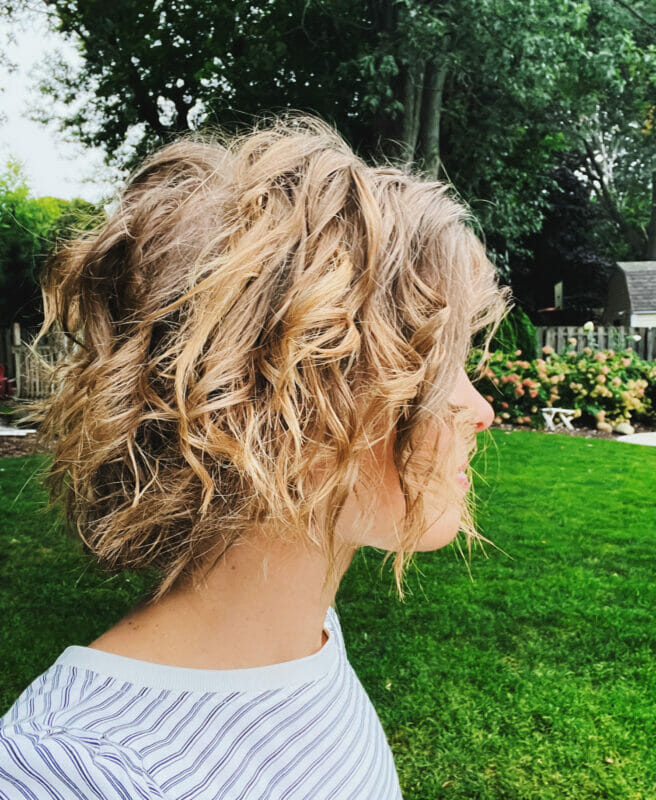 FAVORITE ROUTINE = Cleaning out the Van
I recently shared some of our favorite practical tips to keep our vehicles neat and organized (even with kids) and my TOP tip is to remove everything that doesn't belong in the vehicle every time you arrive home.
It sounds simple because it IS simple — and creating this one habit/routine in your family's life will make a massive difference in the state of your car. (Yes, it works in your home too — but the car is a smaller space to start!)
You might not realize the negative effects a messy vehicle can have until you're able to enjoy a neat and organized vehicle.
Give it a try!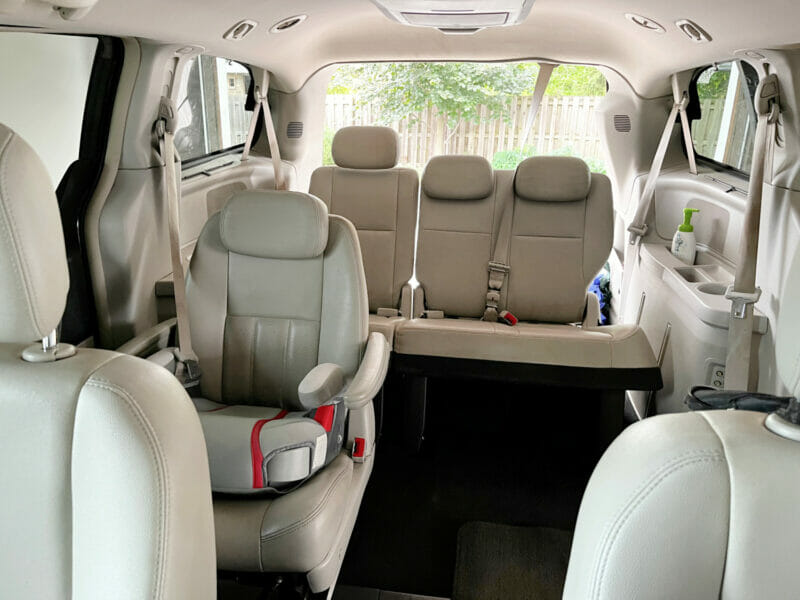 PAST FAVORITE = Presto Big Griddle
I purchased a new griddle roughly 7 years ago — and I've used it multiple times per week since then. It's possibly one of my most-used kitchen gadgets (we even take it on vacation if we're driving!)
I specifically chose the Presto Tilt 'n Drain Big Griddle because it fits perfectly in the cabinets above our refrigerator (I measured before buying).
All these years later, I still love and use our BIG griddle for everything from pancakes and bacon to grilled cheese and quesadillas.
I can make a full pound of bacon, 12 pancakes, or 9 grilled cheese sandwiches at one time!
---
FAVORITE CLOTHING = Crew Neck T's
I regularly get questions about the crew neck t-shirts I wear in most of my pictures — apparently, cute crew necks are hard to find???
I usually get mine at various thrift stores, but I found a few online and thought I'd share them, in case you are searching for new t-shirts.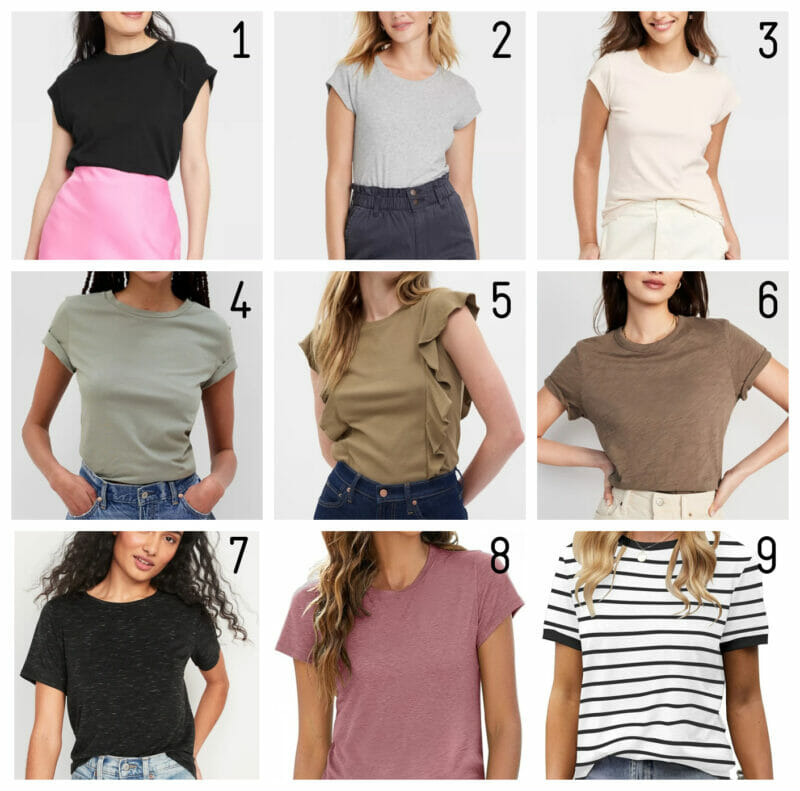 Keep in mind I'm not a fashion guru, but I wear these t-shirts year-round as they are great for layering in the winter. They look cute tucked in or loose… and a jean jacket is the perfect cold-weather accessory!
---
FAVORITE BOOK = The Forgotten Garden
A big shout-out to Catherine W. — the lovely reader who recently introduced me to Kate Morton's books, pointing out that she has a similar writing style as Lynn Austin.
Wow — was she right!
I started with The Forgotten Garden and was instantly hooked. I love the "time travel" writing style — going back and forth throughout various generations of family, drifting into the past, and then pulling us back into the present again.
They are books you want to re-read immediately, having all the knowledge of the end right from the beginning.
I highly recommend — thanks, Catherine!
---
FAVORITE MEDIA = Radio Sports
Since we don't have cable or video games or iPads or any other "devices", our kids have grown accustomed to doing other things with their free time.
Over the last year, however, the boys have become obsessed with football (and baseball and basketball). They are constantly playing these sports with friends and neighbors, collecting cards for their favorite sports teams, and asking to watch sports games on TV (which we don't have access to).
Instead, they listen to select games on the radio.
It's so stinkin' cute!
They lay on their beds with the radio between them or bring the radio outside to listen while they play, and then feel the need to give us a play-by-play summary when something good happens or when their team scores.
I love that it's free, that they aren't staring at a screen, and that they need to use their brain to think through what the announcers are saying in order to get the gist of what's going on in the game.
They love it too — so it's a win-win I suppose!
And now their grandparents get to be the Really Fun People who let them watch games on TV (or bring them TO the games!) 😉
FAVORITE HOBBY = Walking Buster
I still do not enjoy the "constraints" of being a pet owner… but I do enjoy the excuse to get outside multiple times each day for short little walks with our tiny dog, Buster.
It's far too easy for me to say, "I'll just finish one more thing and then head outside"… only to reach the end of the day and realize I haven't gotten any fresh air.
Not so with a puppy.
He usually gets me outside 3-5 times per day for 10-minute walks up and down our street or just running around in the yard.
I do really enjoy walking, and I love being outside in the fall — so I'm counting it as a "hobby" + "exercise", and chalking it up as one (small) perk of being a pet owner!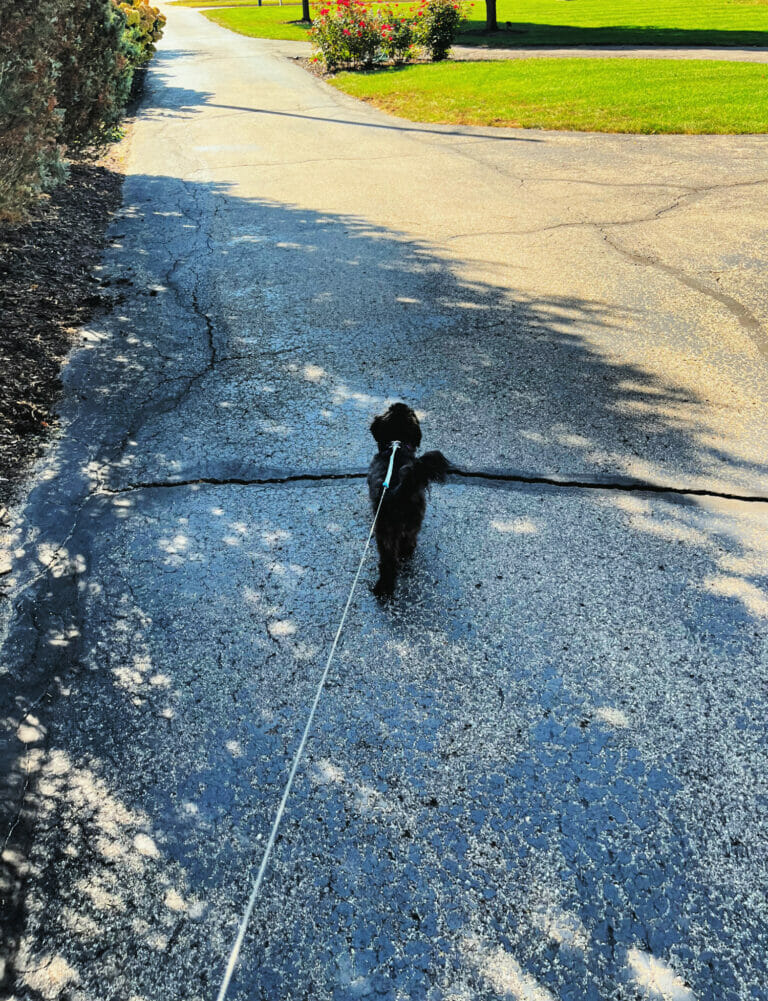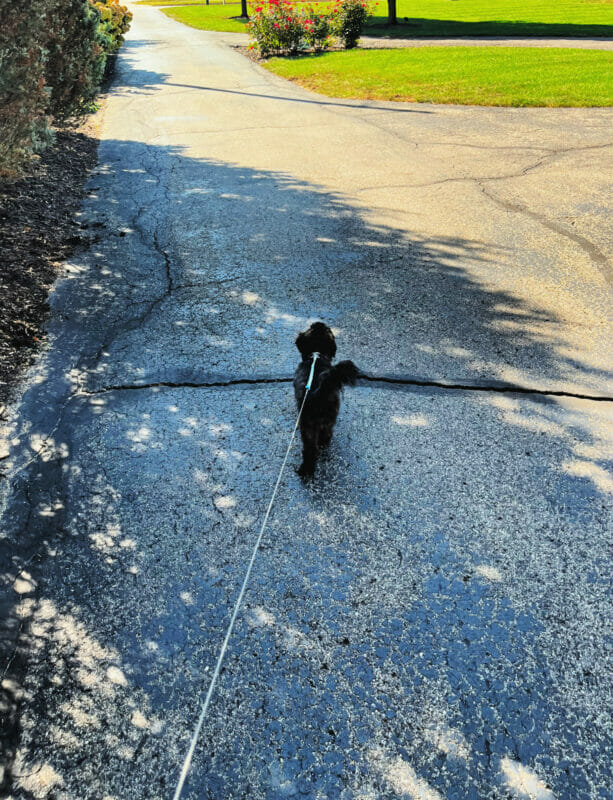 FAVORITE RECIPE = Caramel Apple Pie Cheesecake Bars
Yup, that's a mouthful — literally and figuratively!
This dessert is absolutely delicious, and the perfect Fall treat when apples are fresh from your local orchard.
It combines the best of caramel apples, apple pie, and cheesecake… what's not to love about that?!
FAVORITE QUOTE
"One in… One out…."
Ok, that's not really a quote — unless you count the fact that I say it to myself and my children quite often.
I'm always encouraging myself and my family members to declutter something they already have whenever they bring something new into a space.
Get a new shirt — purge one that no longer fits well or you don't love.
Get a new craft item — toss a completed project or craft item you don't use.
Get a new book — put one in the donation pile.
Get a new toy or game — give one we don't use much to a younger cousin or neighbor.
It's not something I force them to do, but it's always in the back of my mind as a general rule — because I know that if we just keep accumulating more and more without decluttering, our spaces will eventually be filled with clutter.
One in… one out…
It's simple, but it works!
FAVORITE ARCHIVED POST = Good Enough
This time of year, it's so easy to get overwhelmed with "all the things" at school, church, work, in your community… and for the upcoming holidays (gifts, food, decor, cards, family pictures, etc.)
I loved re-reading my advice from 4 years ago — to find my "good enough" and stick to it.
This is not an excuse to be lazy or to slough off important responsibilities — but rather, to decide what your priorities are (and are not) and make appropriate choices so you don't feel overwhelmed, over-tired, and over-busy.
---
That's all for this month. 😆
If you're interested, you may scroll through all my Favorite Things posts HERE!