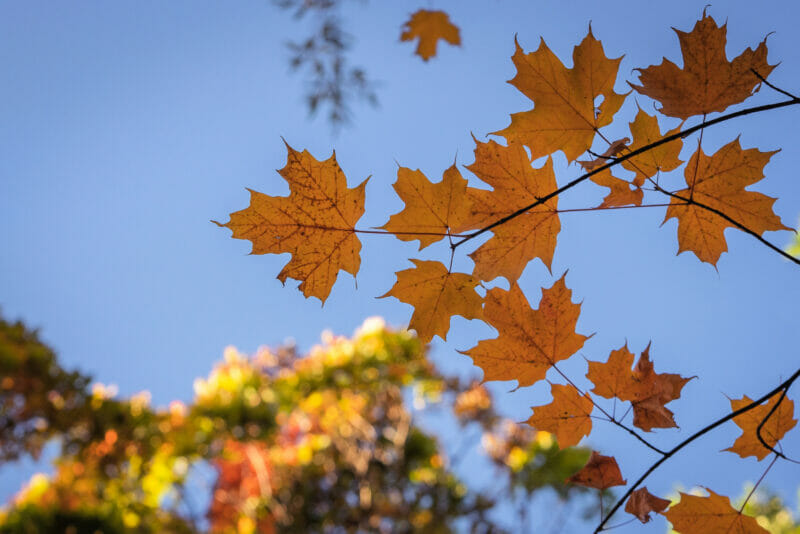 November is making a grand entrance here in West Michigan, with a solid week of 60º and 70º temps!
The kids are thrilled (the boys are still wearing shorts to school) and Dave and I have lots of time to work on yard projects.
We're all sugared up from the local Fall Fest last weekend — the kids got SOOO much candy and goodies!
And… my Bumbleberry Pie won 2nd place (apparently, I lost by 1 point).
I'm not sure what the judging criteria were, nor do I know how many pies were in the contest (at least 3 because they had 3 prizes) 😂 but it was fun and we enjoyed the leftover pie!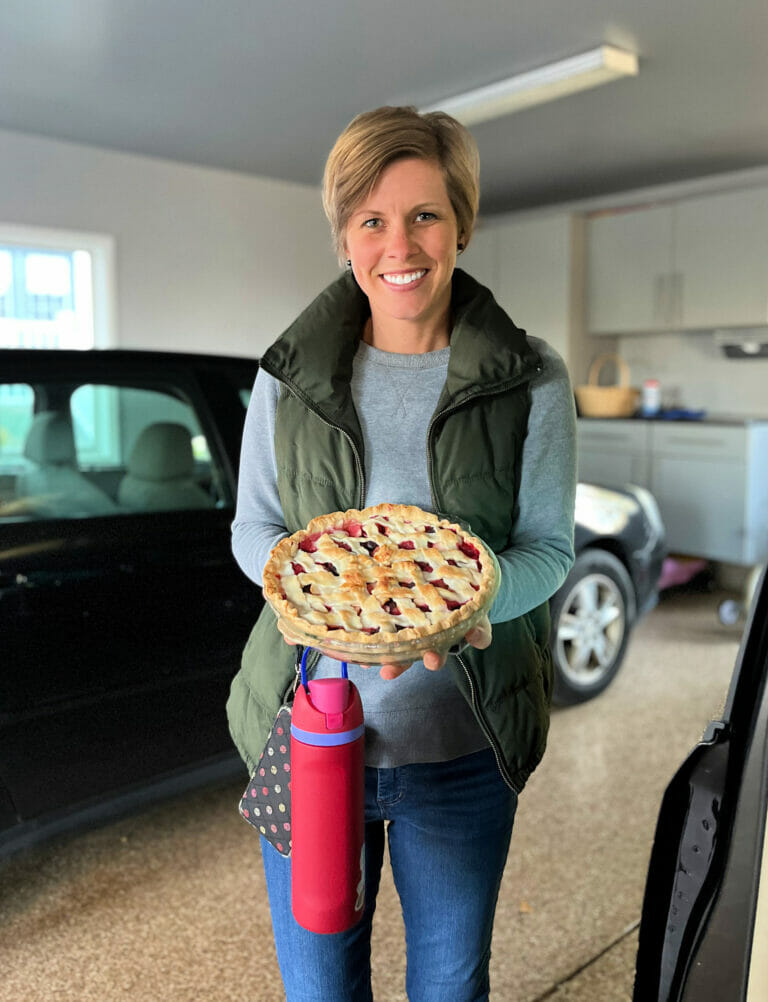 Lovely fall weather, sugary sweets, and delicious homemade pie are a few of my favorite things… I'm sharing several more below!
---
FAVORITE MOMENT = Free Culver's
As a family, we really don't do anything special to "celebrate" Halloween… but whenever Culver's offers their "free food when you dress up in a costume" you better believe we show up!
So when the "free concrete mixer" email arrived in my inbox on Monday morning, I told the kids the good news when they got off the bus and everyone chose a costume from our dress-up closet.
We enjoyed more frozen custard than we could eat …and I think the kids all looked pretty cute too!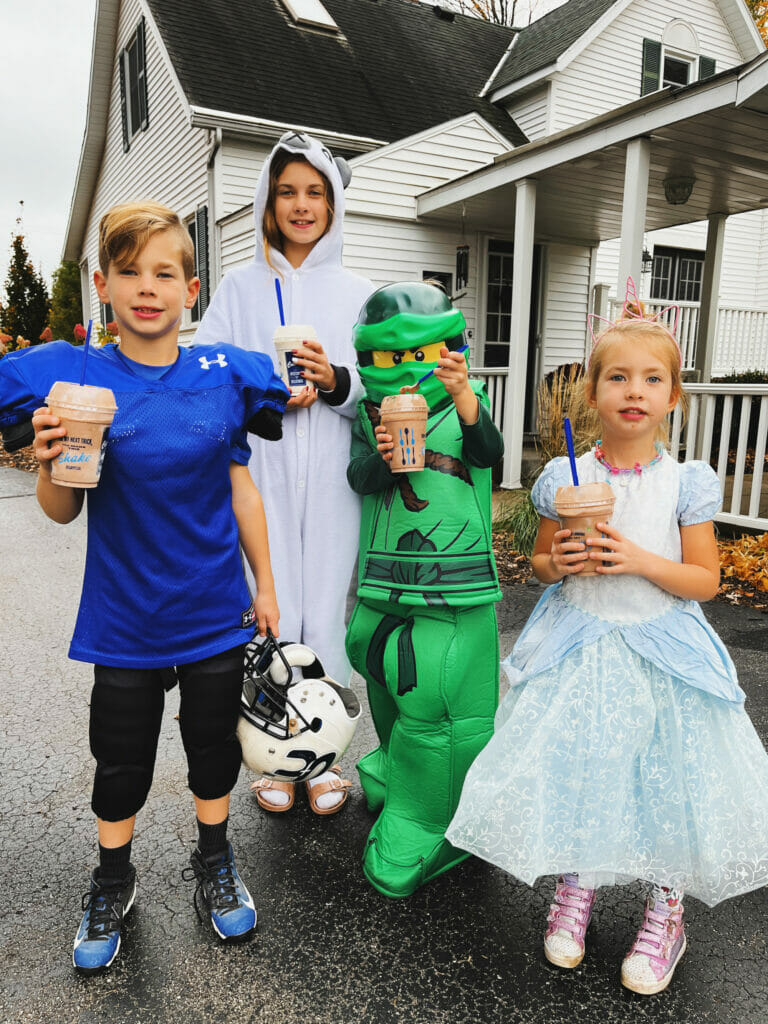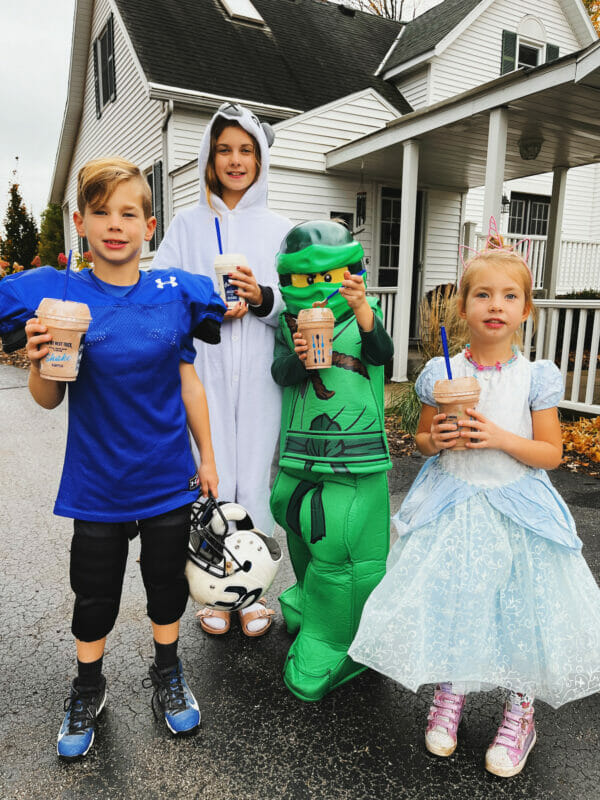 FAVORITE ROUTINE = Brushing my teeth
Yup, you read that correctly!
Every morning, the very first thing I do after waking up is brush my teeth and it instantly wakes me up.
I will brush them again (eventually) after I eat, but that initial burst of minty freshness really helps me get a jumpstart on the day.
I didn't realize the difference it made for me until last week when I got sidetracked and forgot to brush my teeth right away. I kept wondering why I felt sluggish until I remembered I never brushed my teeth.
If you're looking for a 2-minute routine that could make a big impact on your mornings, you might try this too!
---
KIDS' FAVORITE = Book Lamps
Back when Nora was learning how to read, we requested a rechargeable book lamp for her birthday… and it was an instant hit for our girl who takes FOREVER to fall asleep at night.
This eventually became a tradition as we purchased the same book lamps for the boys when they learned how to read (yes, Clara is very excited to "earn" her book lamp someday!
Our older 3 kids use their book lamps every single night before bed — often asking to go to bed EARLY just so they can have more time to read (yes please!)
These inexpensive lamps are such great gift ideas (paired with a favorite book) or even as a fun stocking stuffer.
The key is that you definitely want them to be RECHARGEABLE — otherwise you'll be changing batteries all the time!
PAST FAVORITE = Bend Soap
It's been a while since I shared anything about Bend Soap here on the blog… but since they just released all their new seasonal scents on November 1, I figured now is a great time to share them again.
Our family first started using Bend Soap lotions, deodorant, and soap in late 2019… and I've been hooked on them ever since.
Not only do they smell wonderful, I love knowing that the all-natural ingredients are good for my skin and for my family.
Simon's dry scalp issues were quickly resolved when we switched to the Bend Soap products as well.
If you've never tried these products, I encourage you to start with one of the "bundles" (to try a variety of items at one great price). And if you're already a fan, don't wait to get your seasonal scents now — before they sell out (which they always do!)
And… the packaging is SO cute, making it a fantastic gift idea!
---
FAVORITE BOOK = Why I Didn't Rebel
I first heard about this book from a mother who is about 10 years ahead of me… and then I realized I "knew" the author!
I also enjoy the author's podcast that she co-hosts with her mother (Bare Marriage).
Both mother and daughter (Shelia and Rebecca) are researchers and have lots of great EVIDENCED-BASED advice and information for parenting, marriage, and relationships.
Why I Didn't Rebel was a winner for me, especially as we'll be entering the teen years before we know it!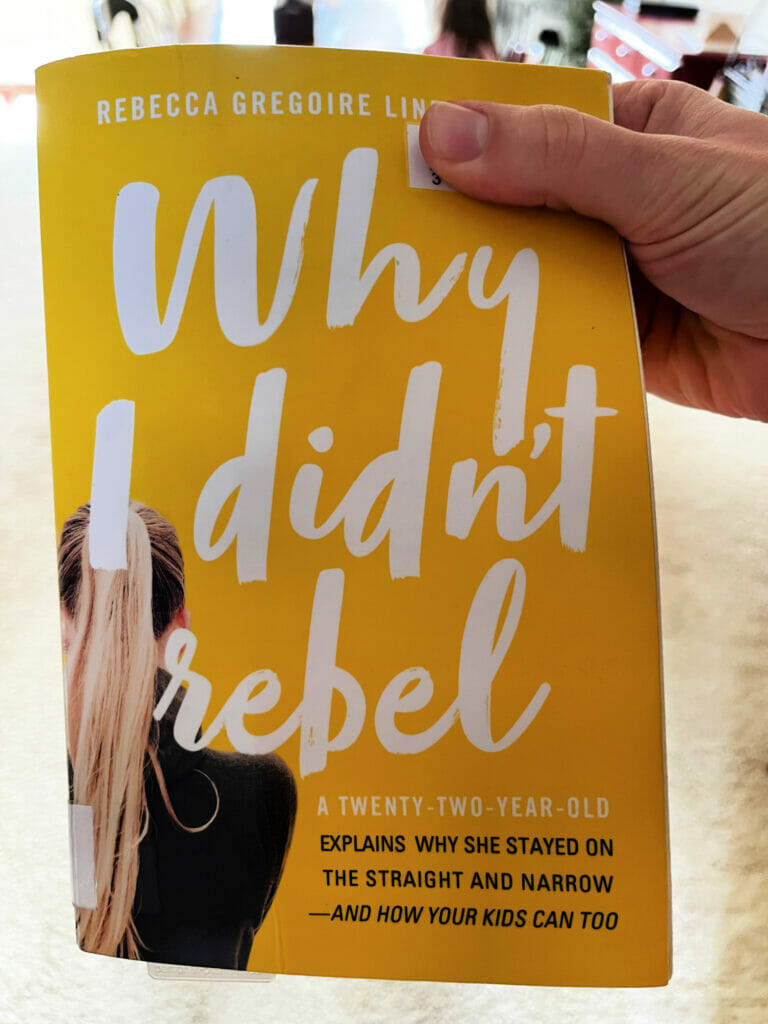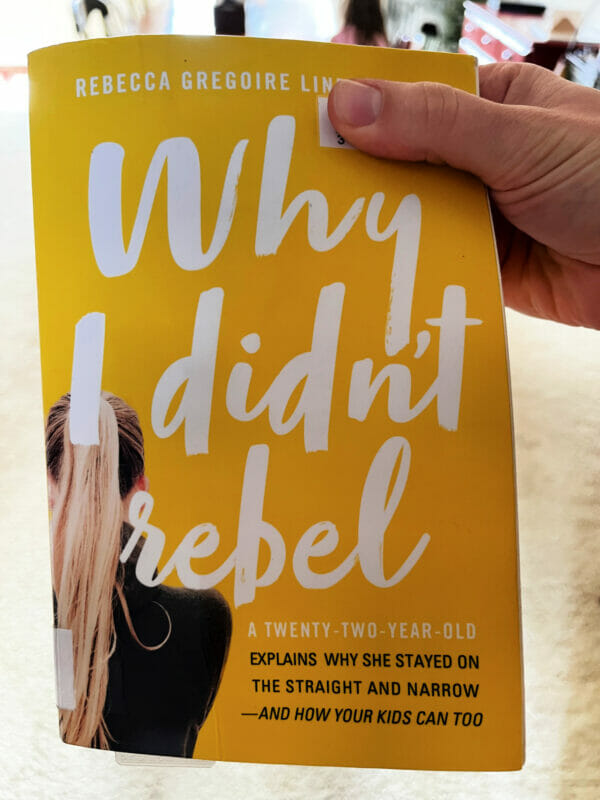 FAVORITE MEDIA = World Watch News
For the first several weeks of the school year, I found myself increasingly frustrated with how SLOWLY the kids ate their breakfast.
I was constantly saying "take another bite", "eat faster", "5 more minutes until you need to brush your teeth", etc.
We tried giving them smaller portions, waking them up earlier (and going to be earlier), experimenting with different foods (yogurt smoothies versus pancakes and eggs), and even offering rewards for those who finished on time… but nothing worked.
Then, a friend told me about World Watch News and how her kids love watching it every morning while they eat breakfast… and my wheels started spinning!
World Watch News is a 10-minute daily news clip specifically curated for children AND presented from a Christian perspective. It highlights national and international issues, sports, politics, current events, etc. and also includes humorous jokes and random "did you know" facts.
I immediately subscribed to World Watch (via the 30-day free trial) and give the kids a specific time I would turn the news on every morning. If they were completely ready for the day AND finished eating, they could watch the news… otherwise, they could simply listen while they finished eating at the table.
Wouldn't you know… they all instantly became super speedy breakfast eaters, and our mornings are significantly less rushed!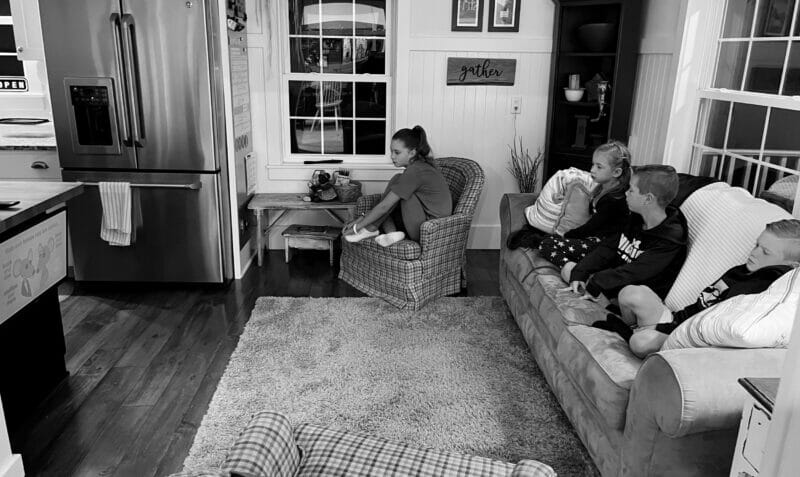 As an added bonus, they are becoming more aware of what's going on in our world, asking good questions, and learning to decipher current events from a Biblical perspective.
The kids love it… and I do too!
NOTE: World Watch is very similar to my favorite email newsletter (The Pour Over)… it's simply geared towards a younger audience and it's video versus print, which is more appealing to kiddos!
This monthly subscription could be a wonderful Christmas gift for some of the kiddos on your list this year… and it's clutter free!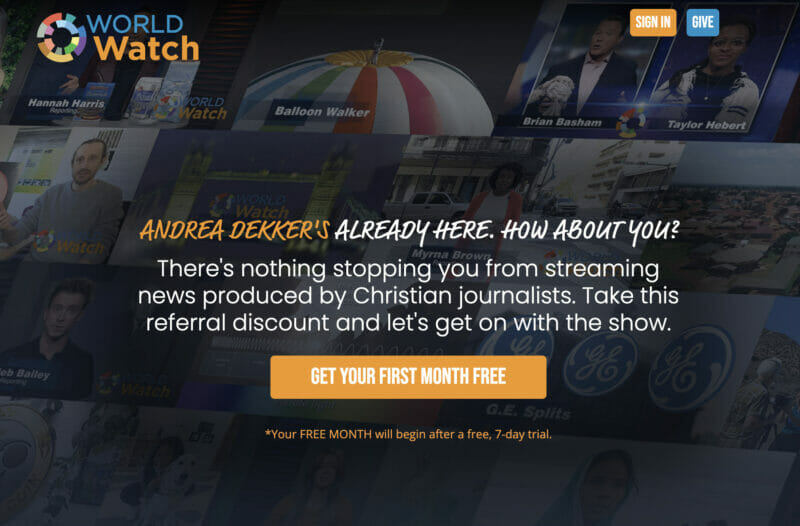 FAVORITE GIFT = Wind Chime
I purchased myself this wind chime for Mother's Day (Dave let the kids wrap it and think it was their idea) and I've enjoyed it every day since.
It's such a lovely tone — not too high, not too low — and it looks great too.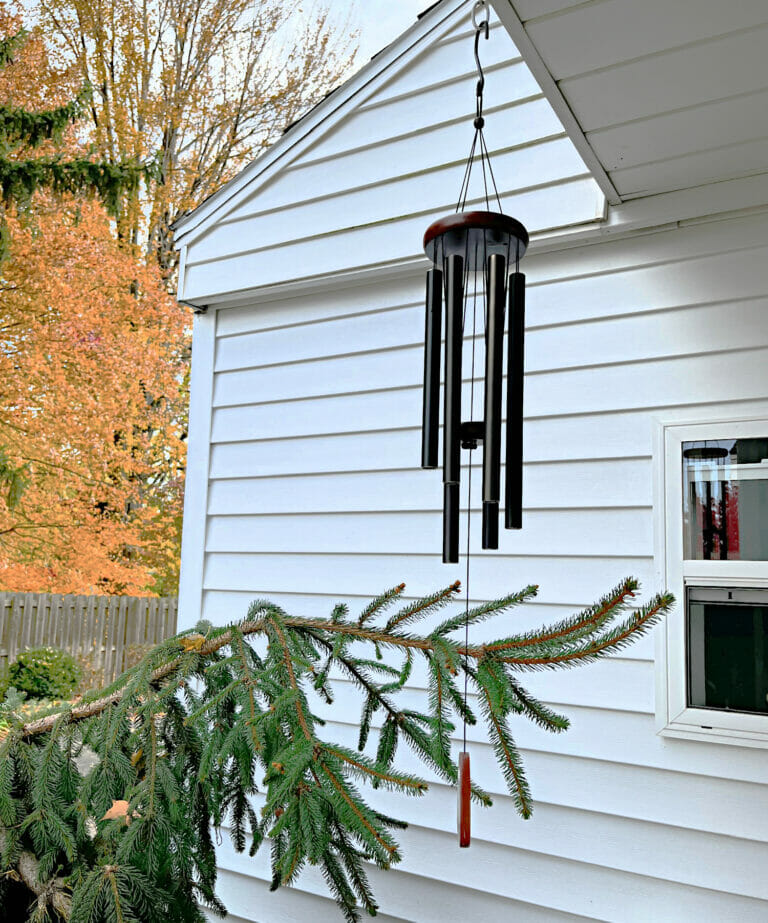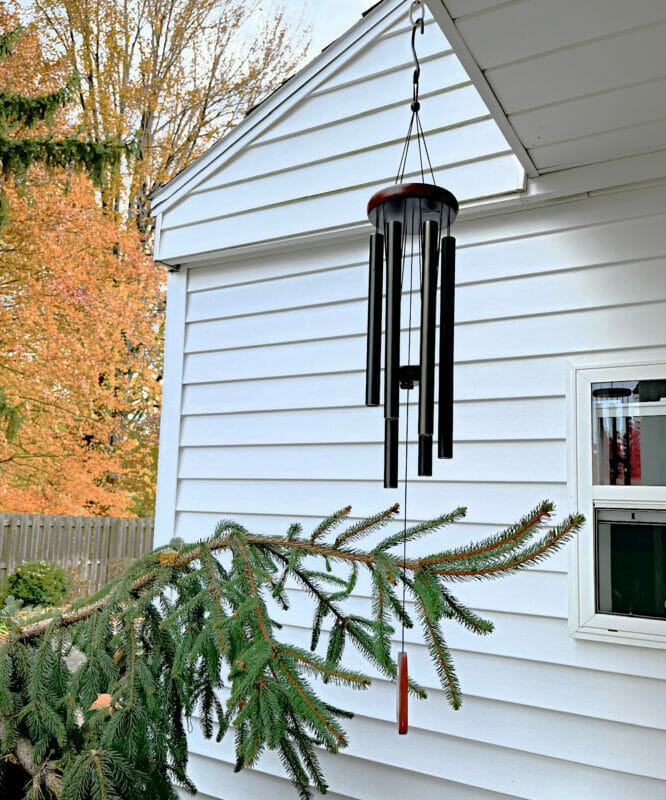 Not only is the wind chime one of my favorite things, it's also a fantastic gift for almost anyone on your list — especially those who live in a condo or apartment with limited outdoor space.
They could simply put a hook by their backdoor and enjoy the chimes every day! (This is the exact wind chime I have.)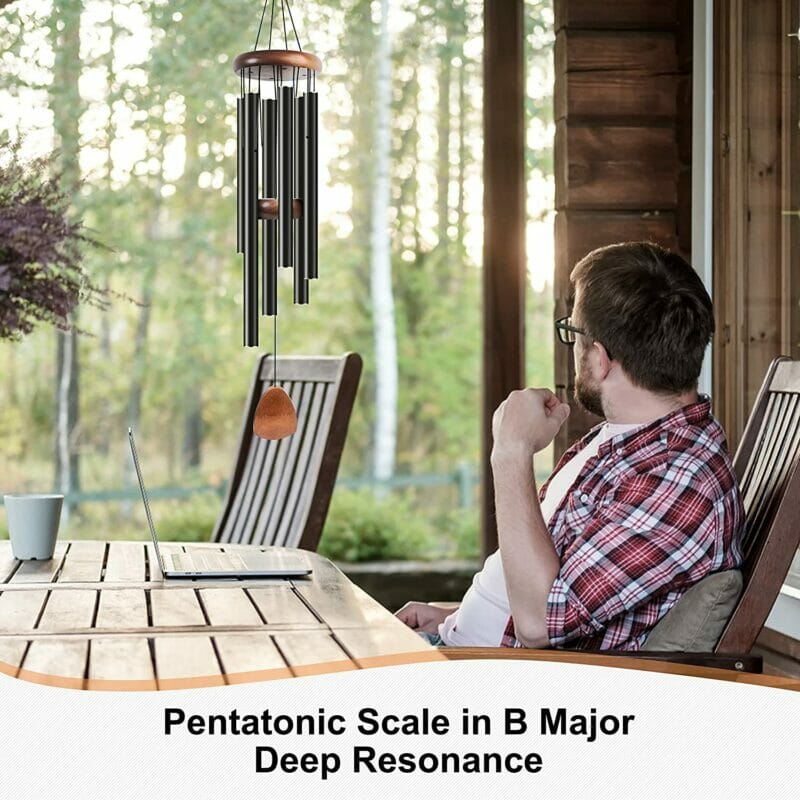 FAVORITE RECIPE = Turkey Tips
Will you be making turkey later this month?
If so, save yourself a bunch of time, energy, and stress by following these 3 fool-proof tips for tender, juicy turkey.
Your holiday festivities will feel much simpler, more enjoyable, and less overwhelming!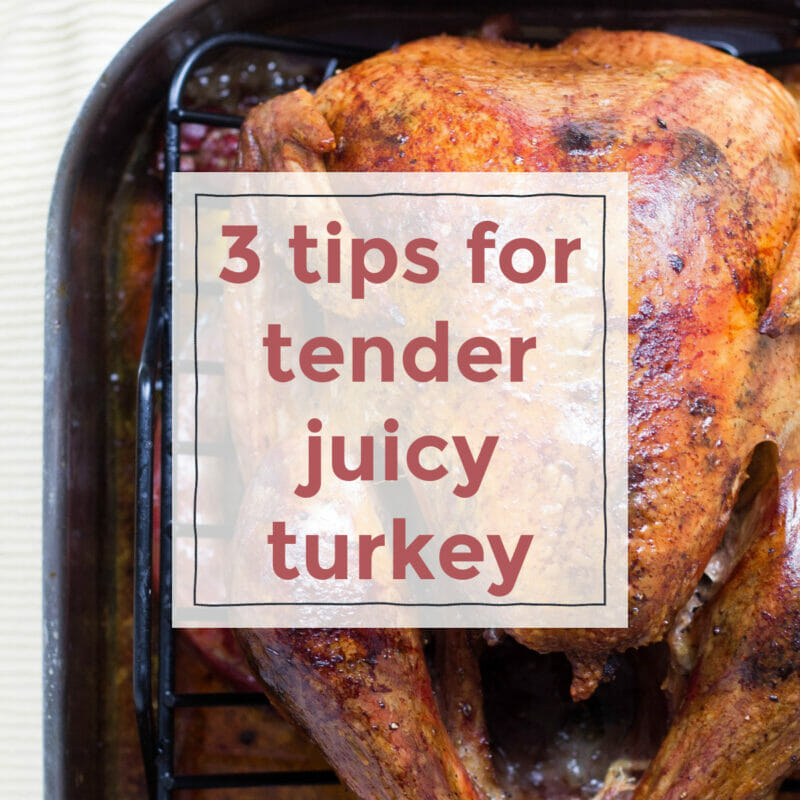 FAVORITE QUOTE = Busy is a decision.
"Busy is a decision. We do the things we want to do, period. If we say we are too busy, it is just shorthand for the thing being "not important enough" or "not a priority." Busy is not a badge. You don't find the time to make things, you make the time to do things."
~ Debbie Millman, In The Company of Women
It's been years since I've used the excuse "I'm too busy" to get out of doing something I simply don't want to do.
Every person in the history of the world is "busy" doing various things each day — busy isn't necessarily bad, but it's also not an excuse.
If something is important enough, you'll figure out a way to make it happen. And if it's not important enough, own up to that fact instead of playing the "I'm too busy" card.
OK, I'm off my soapbox for today! 😂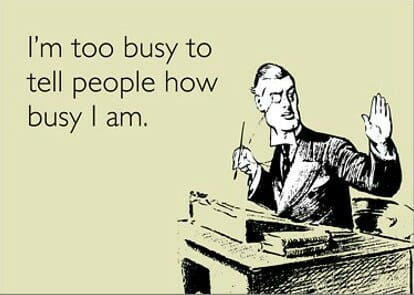 FAVORITE ARCHIVED POST = Simplify the holidays
Now that it's officially November, I figure it's time to re-share my tried-and-true tips to simplify this often "frantic" time of year.
So often, we put pressure on ourselves to do certain things and follow long-standing traditions… even if others don't care all that much.
Maybe this is the year you step back, scale back, and take a breather… you won't regret it!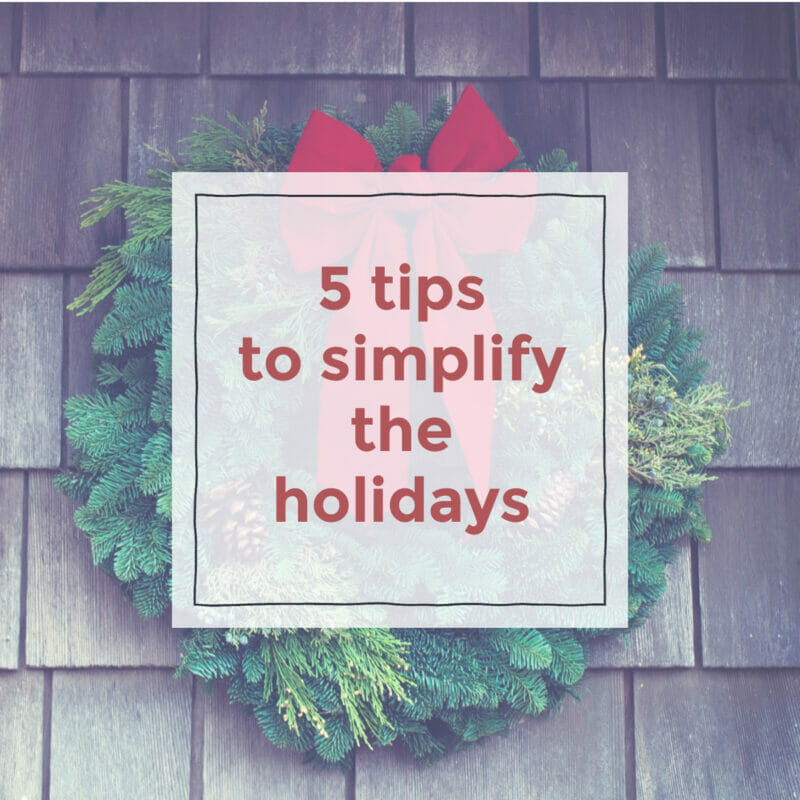 ---
That's a wrap for this month.
If you're interested, you can scroll through ALL my Favorite Things posts HERE!