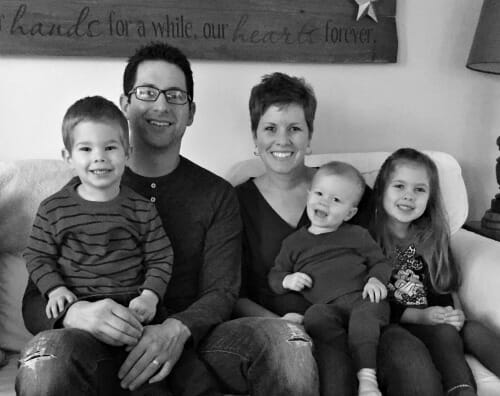 Last week was Exam Week for Dave — which meant a little less time at school, but a lot more time grading. It was fun to have him home a bit longer in the mornings (he usually leaves the house around 6:30 on normal school days) and have him home with us the entire day on Friday!
Nora also had a special week at school because it was her week to bring home "Pete the Cat". Apparently her teacher is big on Pete the Cat stuff, so every student gets one week of the school year to bring Pete home and do all sorts of fun things together — mainly revolving around one letter of the alphabet.
We had the letter S and did lots of fun "S things" with Pete:
sitting on Simon's lap
singing silly songs
stories and stickers
eating strawberries, salsa, salami, sandwiches, Snickers, Skittles, Smarties, and suckers
snuggling with stuffed animals
sleeping in sleeping bags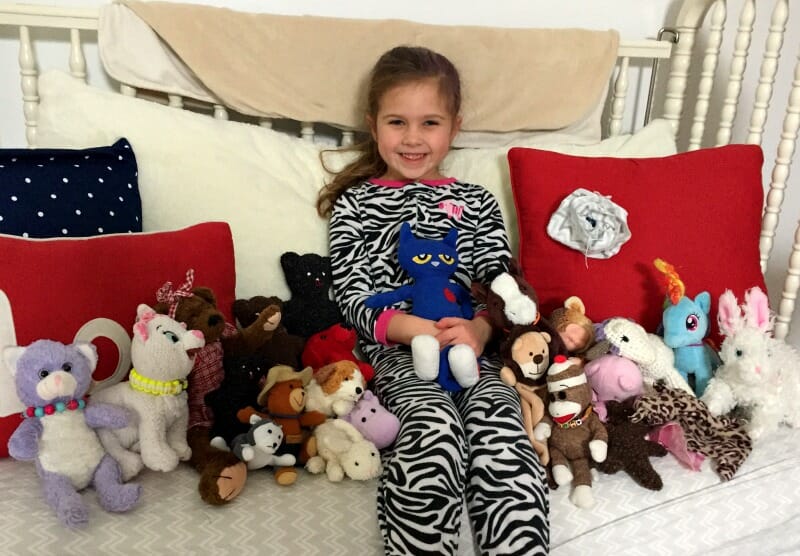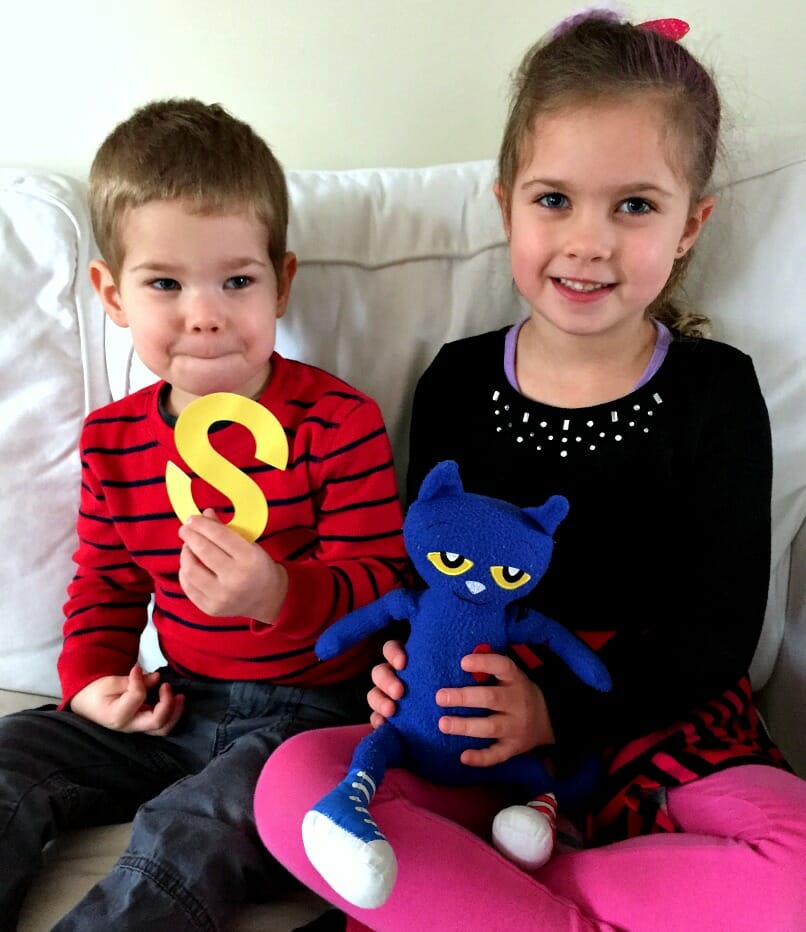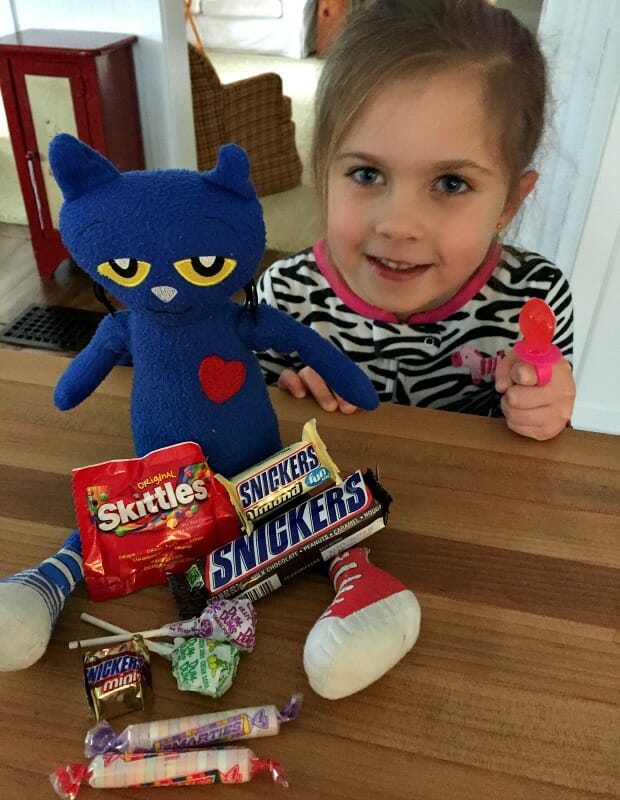 .
Another "S" we experienced was all 3 kiddos getting SICK 🙁
Our kids rarely ever get sick — we are VERY lucky. However, they all came down with nasty colds last weekend. Everyone was coughing and sneezing non-stop, with runny noses, chapped cheeks, sore throats, and red eyes for a solid 3 days.
Dave and I somehow managed to escape the bug, but we had a few sleepless nights as kids were waking up all night long because they couldn't breath or they couldn't stop coughing.
They are all on the mend now though, and after tending to sick children for 3 days, I'm even more thankful for how healthy they normally are!
With Dave home a little bit more this past week, I enjoyed crossing a couple smaller projects off my always evolving "to do someday" list.
I purged and reorganized the medicine cabinet (in conjunction with the kids' colds), I cleaned up the area under the sink, and I purged and reorganized our cleaning supply cabinet in the laundry room.
Yes, I realize it's somewhat ironic that I spent time cleaning out my cleaning supplies… but I'm always amazed how many cleaning products and items I amass from companies who send me items to review or test.
It felt good to pare down my stash to the basics I use all the time — laundry detergent, Oxyclean, vinegar, bleach, baking soda, microfiber cloths, Swiffer pads, my window cloth, dust cloths and spray, etc.
Another project I tackled was updating our Important Information Binder.
I'll actually be sharing more about this in tomorrow's post, as this is something I try to do every January (then I usually don't worry about it for the rest of the year).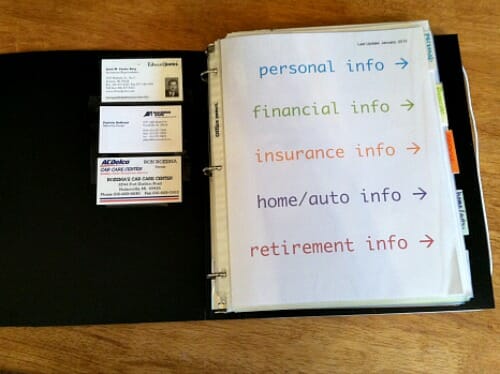 .
What I Read and Watched:
Since I've been reading quite a bit more lately, I'll try to include any Netflix shows I'm watching and any books I read!
BOOKS: all books listed below were FREE ebooks I got either through our library, Hoopla, or via Amazon Prime (it's 2 weeks worth of reading).
NETFLIX:
2 more episodes of the Crown (2 more to go!)
I'm hoping to start Gilmore Girls soon and I need to finish Fuller House 🙂
Our Menu Plan:
I made a large spiral ham 2 weeks ago and put a bunch in the freezer… you might notice several of our meals included ham last week 🙂
SUNDAY:
Leftover lasagna (the kids were still sick and didn't really eat anything)
Salad
Fruit
MONDAY:
Beef, Bean, and Cheese Quesadillas
Peach Mango Salsa with chips
TUESDAY:
Cheesy scalloped potatoes with ham (recipe coming later this week!)
Broccoli and cauliflower
Green beans
Applesauce
Fruit
WEDNESDAY:
THURSDAY:
Raw veggies
Fruit
Chips
Brownies
FRIDAY:
SATURDAY:
While we're on the subject of food, I thought I'd take a moment to share a quick update on my quest to transition my family over to real maple syrup.
I decided to go ahead and buy maple syrup, even though we aren't totally finished with our beloved Mrs. Butterworth… and so far, Nora is really the only one who has complained. She is currently refusing to eat "the new syrup" and I'm not forcing her (it's not a battle worth fighting with her). I'm just happy everyone else (including Dave) has reacted positively to the change!
.
We have less than 4 weeks until Dave's mid-winter break… and then the countdown for Spring Break begins!
On November 23 (the day after her birthday) Nora asked me if it was almost Spring yet. I told her it wasn't even officially Winter yet… so yeah, we're all excited for spring!