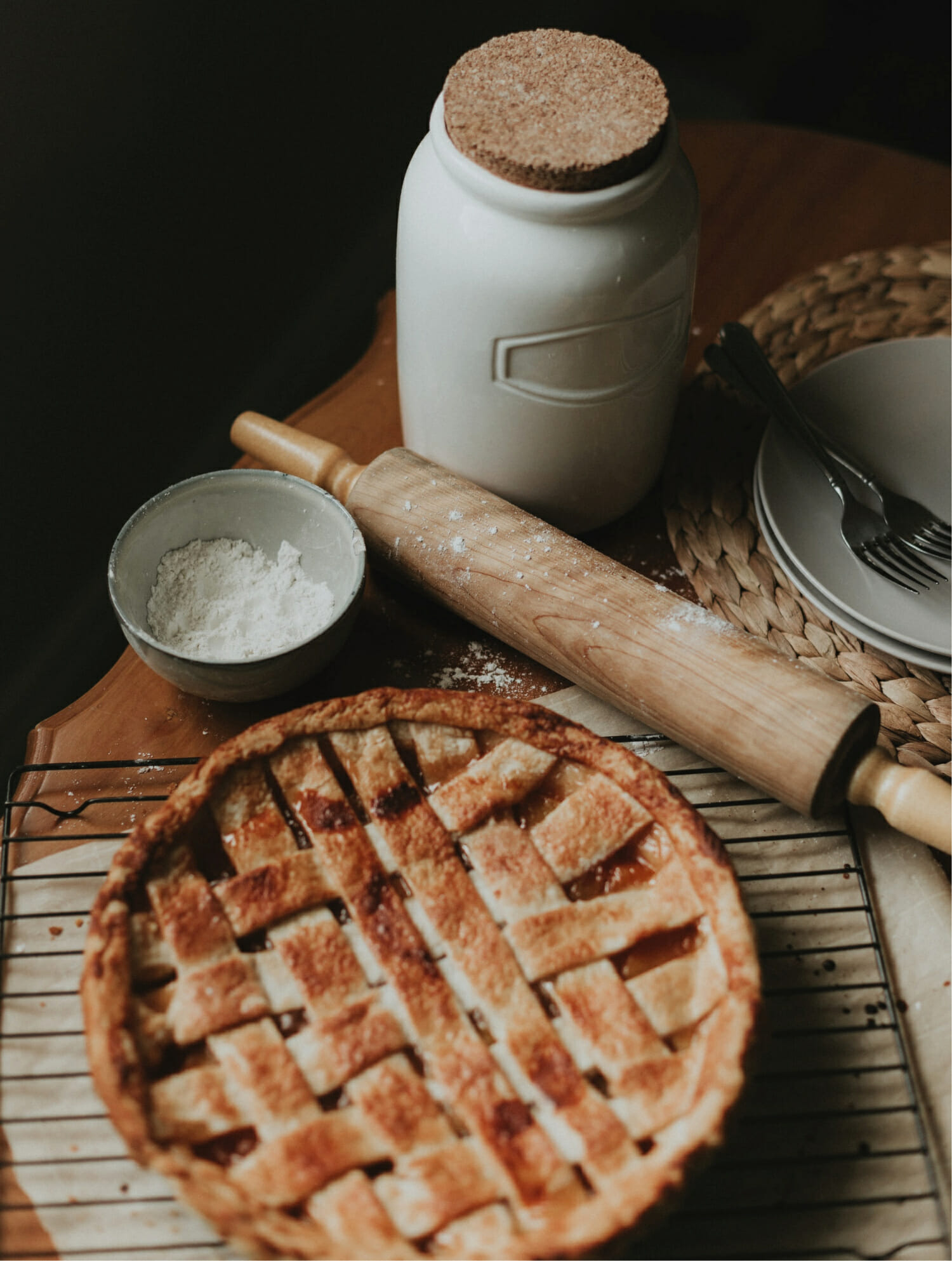 INSIDE: Learn my simple "APPLE" acronym to help you get control of the clutter in your home and life. Plus, snag my favorite tried-and-true apple recipes for the season!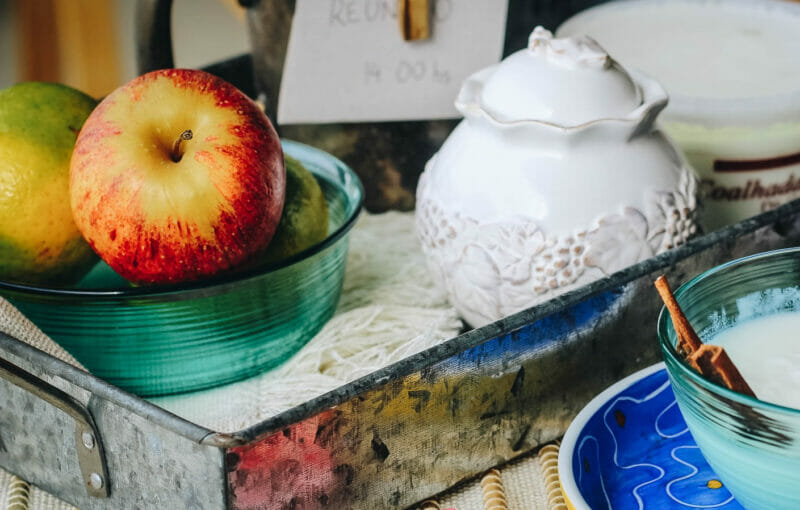 Apples have always been my favorite fruit… way back to when I was a very little girl.
As a toddler, my mom said I loved apple juice so much she had to water it down. And as a young child, my parents "hid" foods I didn't like as much in applesauce.
Growing up, I packed my own lunches and often included 2 (sometimes 3) apples in my lunch every day!
I've always had a love of apples — even to this day! (My favorite variety for eating is Pink Lady).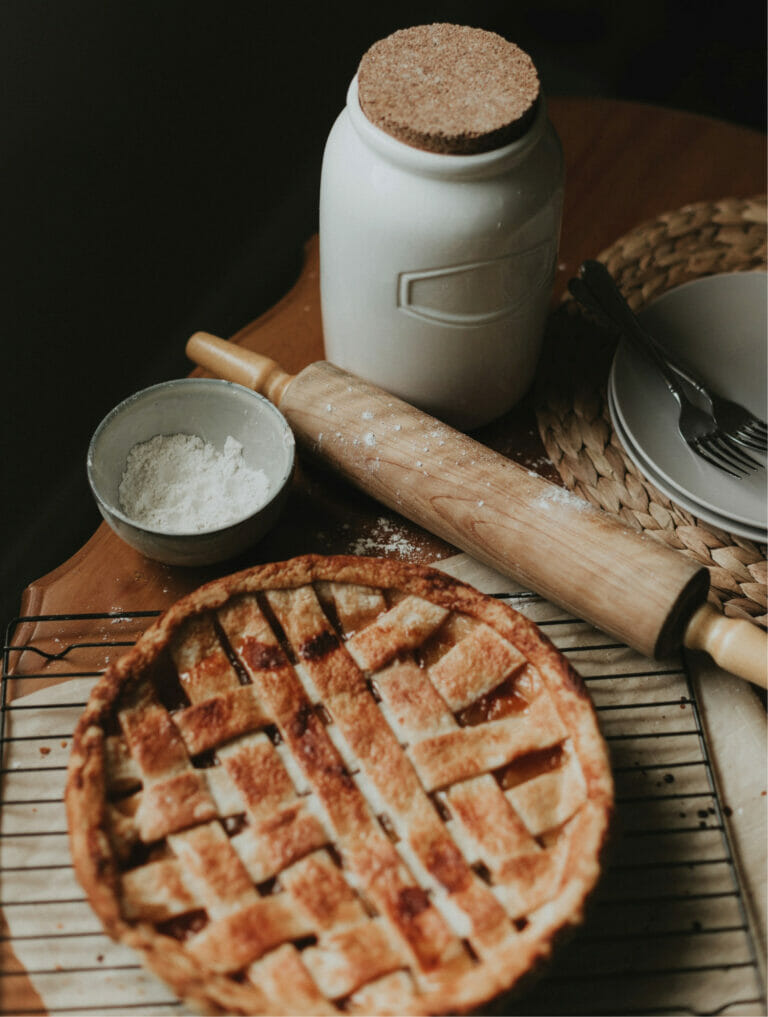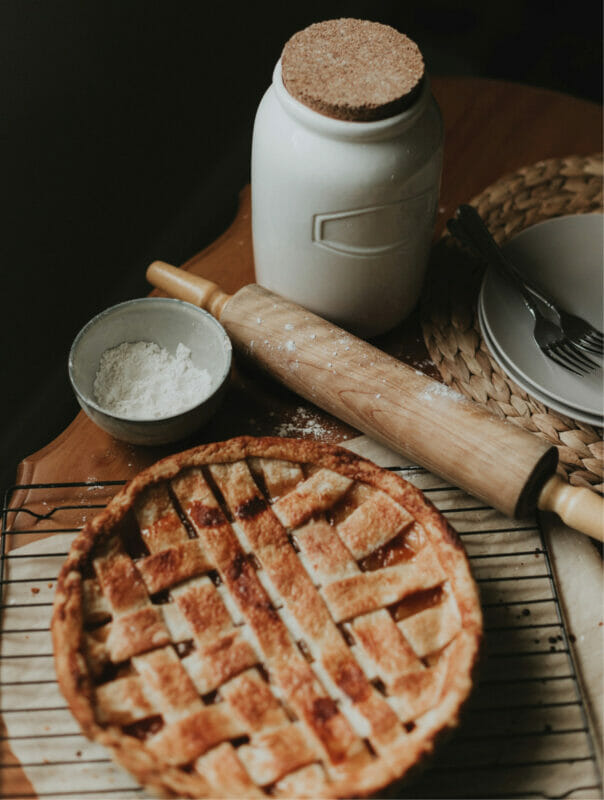 Over the years, we've joked that the old saying holds true for me, "An Apple A Day Keeps the Doctor Away" as I rarely visit the doctor outside of my yearly checkups.
More recently, however, a reader shared a clever little acronym with me — regarding APPLES and how they help to keep clutter away.
I've tweaked her acronym a bit and hope it serves as a simple reminder in your efforts to continually simplify and declutter your home and life.
---
A = Always put things Away.
If you put things away, they don't sit out… if things don't sit out, they can't become clutter.
AND, if you put things away in the same place every time, you'll always know where they are.
If everyone in your house knows where the "place" for the thing is, everyone will also know where to find it again.
It sounds simple… because it IS simple.
ALWAYS put your things away!
P = Purge.
I prefer the word "declutter" over "purge" but since that doesn't fit nicely within my acronym, I'm using "purge" today!
Purging / decluttering is much more effective than simply organizing. The end results of both are better than what you started with, but purging will require much less maintenance in the long-run.
If you don't need it… purge it.
If you don't want it… purge it.
If you don't love it… purge it.
If it doesn't fit or flatter you… purge it.
If it was a gift you didn't want… purge it.
If you haven't used it in over a year… purge it.
If you have multiple of it… purge it.
Less stuff means less to clean around, less to pick up, less to organize, less to manage, less to store, less to think about, etc.
If you want less clutter… purge!
P = Put an end to Procrastination.
Yes, it's always easier to "do it later", but I'm here to tell you that "later" rarely ever comes around (I know from experience!)
Put dirty dishes straight into the dishwasher instead of leaving them on the counter.
Put dirty clothes straight into the hamper instead of on the floor.
Fold clean clothes and put them away instead of letting them sit in the clothes basket.
Put books back on the shelf immediately
Put toys back where they go.
File, recycle, or trash all papers before they have a chance to pile up.
If it's at all possible to "do it now"… then do it.
You'll thank yourself later!
L = Leave each space better than it was.
When you leave a room, take something with you to bring to the next place you're going.
If you see trash, throw it out.
If you notice a spill, wipe it up.
If there are pillows on the floor, pick them up.
If the boots are strewn all over the rug, straighten them up.
If the table is covered with art supplies, put them away.
The concept of leaving each space better than when I arrived has been a sort of "life motto" for as long as I can remember.
It's very simple and it certainly helps to reduce clutter in my home and life.
The next time you leave a space, look for one thing you can do to leave it better off than when you arrived.
E = Eliminate Excuses.
Have you ever made any of the following excuses?
But it was a gift… (Who cares! If you don't want it or need it, get rid of it.)
But I might need it someday… (But you might not.)
But it's still in perfect condition… (Great, donate it and let someone else enjoy it.)
But it might be worth something… (Then sell it and get it out of your home.)
But I'm saving it for my kids and/or grandkids… (Give it to them now and let them decide if they want it or not.)
It's not always easy to push past those excuses, but if you truly want a simpler, less cluttered home and life, you must stop making excuses and get to work!
What do you think… can you remember APPLE?
Before you go, let me share a few of my favorite apple recipes!
Which recipe will you try first!
Feel free to share your favorite apple recipe (or your favorite clutter-busting tip) in the comments.