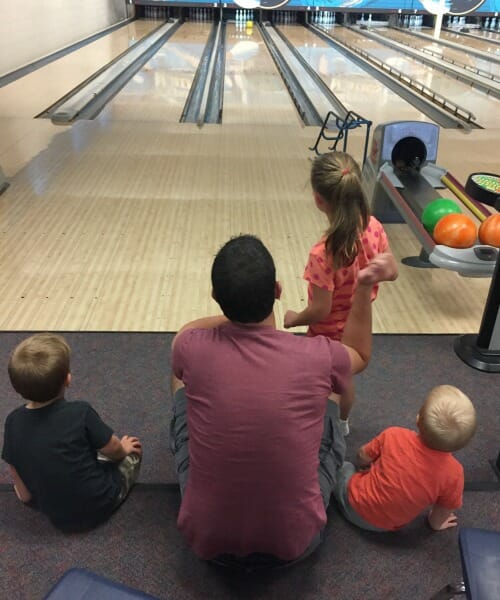 Less than 20 days until Dave and Nora's first day of school — and yes, we have a countdown chain in place 🙂
Here's a peek back at what I blogged about this week in previous year (as always, I have a 2017 update at the end of the post!)
2010:
I realize most people don't have boatloads of silver waiting to be polished on a daily basis, but if you do have a few silver pieces in your house, you might be surprised to know how simple it is to clean them up as good as new again!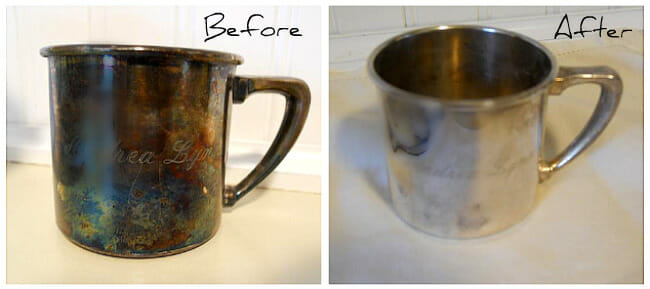 Back at our old house, we had the cutest little shed — and I shared more about how I organized it in this post.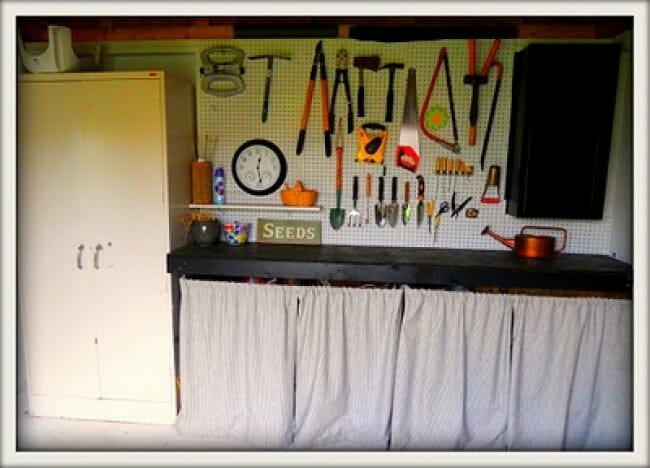 I also shared a really yummy recipe for Chicken Vegetable Stir-Fry (perfect for this time of year when fresh veggies are everywhere!)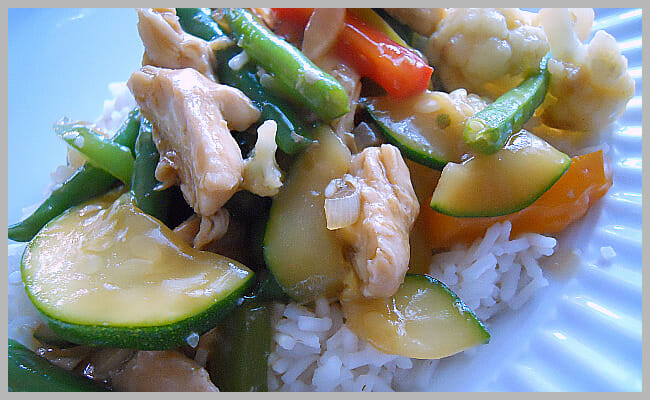 .
2011:
We were frantically trying to finish up our very first round of home renovations before Dave went back to school, and before our international students arrived (more on that in the 2012 section below).
One of the last things we had to do was finish our reclaimed barnwood floors. It was a big job (and very smelly) but Dave did an awesome job and we are still loving our floors 6 years later. Everyone who visits always assumes they are the original floors too!
Oh, and if you're looking for a Semi-Homemade Baked Beans recipe that tastes like "from scratch", give this one a try. It's my most favorite baked beans recipes and I get so many compliments every time I bring it to a potluck or backyard BBQ!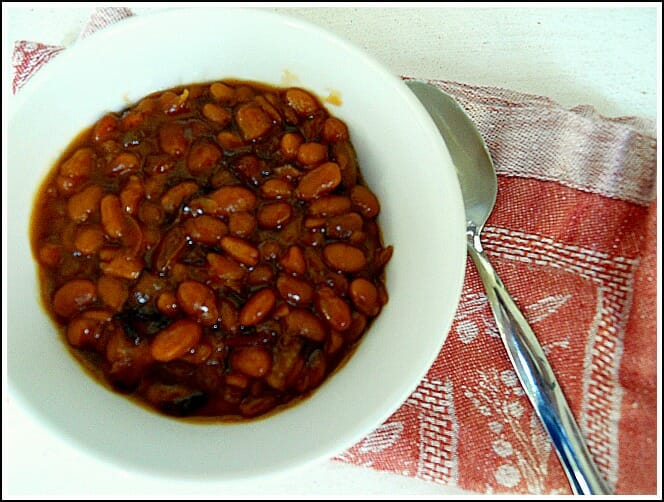 .
2012:
WAAAAAY back when we only had 1 little baby, I shared how I organized our diaper bag. We used the 31 Organizing Utility Tote and it worked perfectly for our needs. I still have this bag — we use it for going to the park now 🙂
I also shared our favorite any-fruit smoothie "recipe" — and I put "recipe" in quotation marks, because it's so simple and easy that it hardly qualifies as a recipe.
That said, we still use roughly this same combination of ingredients to make yummy smoothies today!
And finally, I shared our (very unique) experience hosting 2 international students for the year. We didn't necessarily have a fabulous experience, but part of that was probably because Nora was born that year and she cried A LOT!
We actually had so many issues that one of our students had to leave our house half way through the year. I don't think we'll host international students any time in the near future, but both Dave and I are glad we did it once when we had more extra space in our home.
.
2013:
No posts for this month as I was taking a glorious month-long blogging break!
.
2014:
I finally shared the full before / after photos of our new mudroom addition — seriously, we LOVE this tiny room!
Obviously, this space functions differently now that we have (almost) 4 kiddos using it every day, but it still looks roughly the same (although I am thinking of doing an updated post soon!)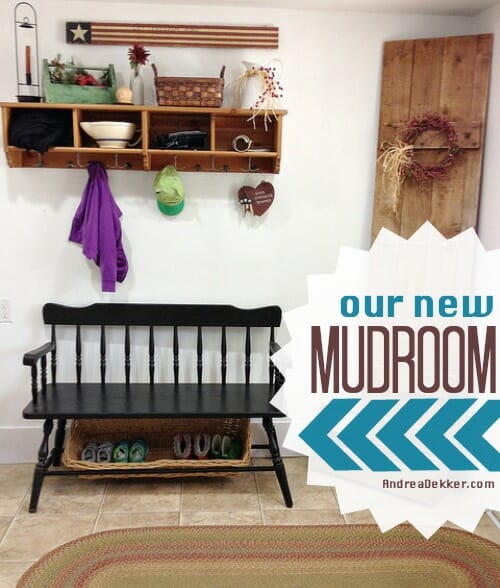 I loved writing (and re-reading) this post about Why We Let Our Kids Watch Some TV.
TV seems to be such a hot-button issue and I refuse to play into all the hoopla and hype. Our kids watch SOME TV every day and I'm totally OK with that. There are much more important things to worry and "fight" about with my kids — TV is not a battle I plan to fight any time soon.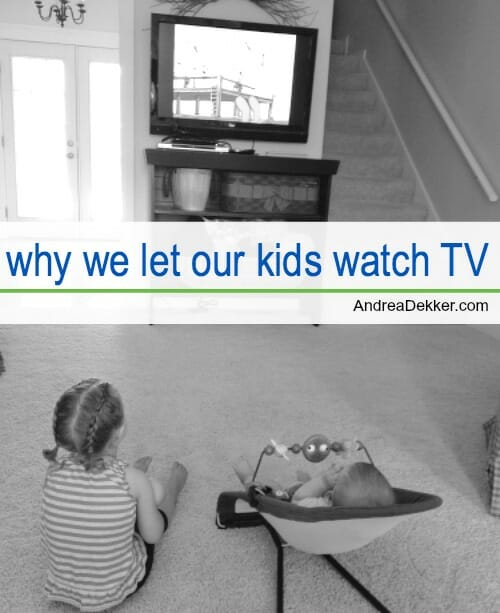 If you'd like to get back into the habit of meal planning again (or start meal planning for the first time) I think these 7 Super Simple Tips will help you. They are still the same tips I follow week after week — and they've been working well for our family for many years now!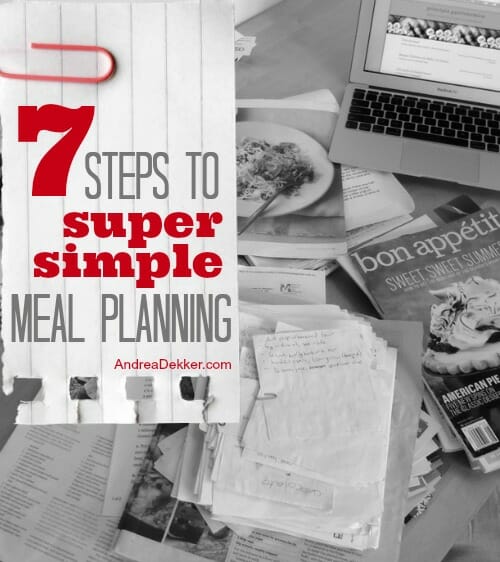 And finally, I shared how I clean all our strollers, bike trailers, and other outside kid gear (something I actually have on my to-do list for next week!)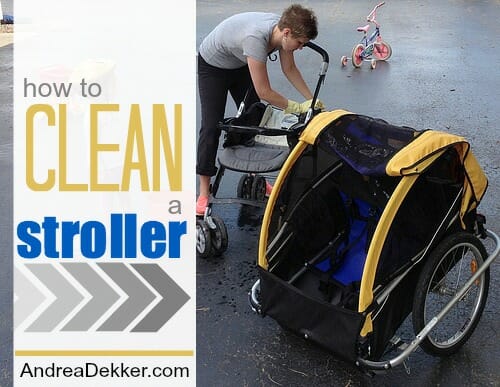 .
2015:
I'm often asked how Dave and I have the time and energy to tackle so many house projects with our growing family… and honestly, sometimes we don't have the time or energy!
That said, we do have a handful of ways to simplify and de-stress our many home renovations.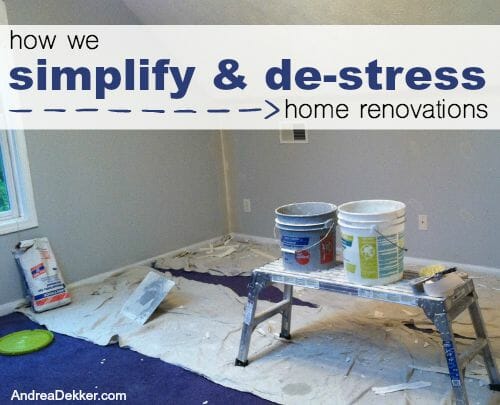 .
2016:
If you're looking for a fun (and super simple) activity to do with your kids yet this summer — or really any time of year — try this Amazing Bubble Cloud experiment.
Nora LOVES doing this — and Simon is finally getting the hang of it too!
Since August is all about back-to-school, I shared my personal Top Tip to Simplify the School Year — and you might be surprised that it doesn't involve back-to-school shopping, picking out clothes the night before, or creating a family schedule.
Nope, my Top-Top is to PLAN OUR FOOD. It's honestly amazing how much smoother our entire week runs if I have a general plan for breakfast, pack lunches the night before, and plan simple dinners that I can make ahead of time.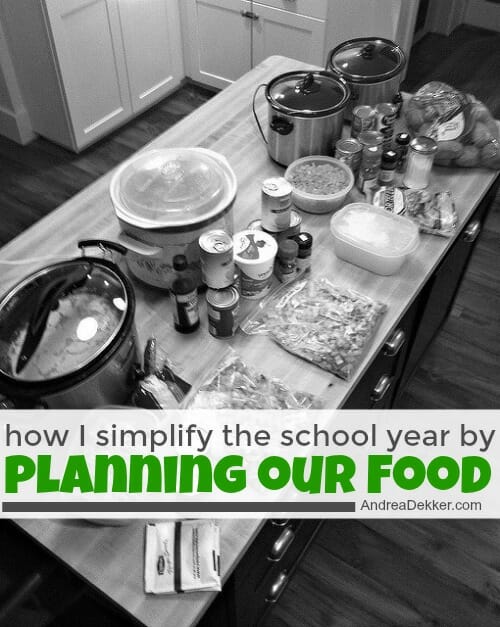 And speaking of simple dinners you can make in advance, these Easy Pizza Sliders are always a hit at our house (and whenever I bring them to a party!)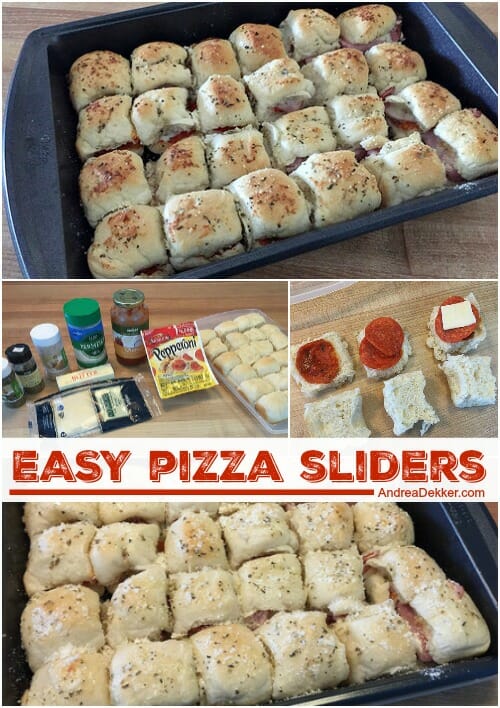 .
2017:
This past weekend, I posted a bunch of stuff for sale on Craigslist. There are still a few unsold items that I plan to bring to the thrift store if they don't sell soon, but it sure feels good to get a few more things moved out of here!
I also did a massive freezer-cooking weekend (something I almost never do). The weather was nice and cool (it got down into the 50's) and it rained for 2 days straight — perfect weather to stay inside and cook, cook, cook.
We started by defrosting our freezer, and then I put over 20 full meals in the freezer, along with several baked goods, side dishes, desserts, meats ready for the grill, and lots of pre-cooked, pre-measured ingredients.
I'll share more details about my freezer cooking (including links to all the recipes) in a future post.
We moved all the furniture out of our master bedroom and into the (mostly) empty nursery earlier this week because we're having a bit of drywall work done in our bedroom.
You probably won't believe me, but we had a small leak in our roof 3.5 years ago, and although we fixed the roof of our house within a month, we never fixed the spot where the water dripped into our bedroom ceiling.
So for the past 3.5 years, the drywall in the corner of our bedroom has been sagging and just waiting to be replaced!
Now, our bedroom looks like this…. and I'm not eager to clean the mess or paint over the weekend. However, at least this project will FINALLY be behind us.
We've been procrastinating on getting it fixed for so long because we knew how big of a mess it would make, and we never had an open bedroom to empty all our stuff into.
So we moved everything from our bedroom into the nursery and we moved our bed up to the landing area at the top of the stairs. It's not ideal, but it works for a week!
The kids think it's great that we're all sleeping upstairs (it has been kind of fun!) but I'm definitely excited to get our bedroom back in order — especially because that means I'll officially be able to start getting the nursery set up for baby #4!
Speaking, of baby #4, I had another ultrasound last week because they couldn't get clear pictures of a few organs at my 20 week ultrasound. I've never had more than 1 ultrasound before, so it was fun seeing the baby at such a large size.
They tried to take a 3D image (also, something I've never had), but her hand was in front of her face the whole time… so this is as good as it will get. Still really cool though — I think her lips look a little like James'!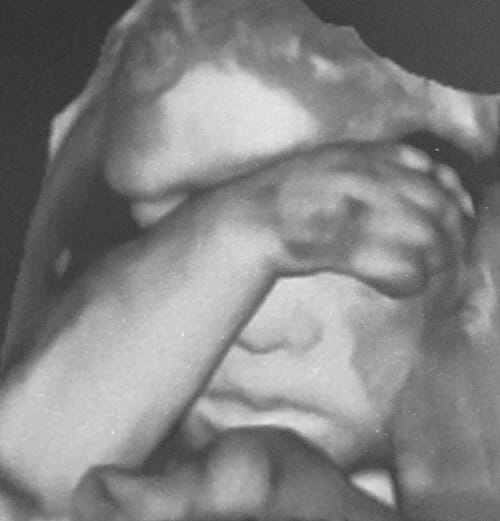 The local fruit orchard by us opened this week, so we stopped in and bought a bunch of peaches (and a few donuts from their bakery). Although it definitely still feels like summer, I can tell that Fall is on its way!
We got Nora's class list in the mail and it turns out 2 of her really good friends are in her class, along with 2 girls she knows from preschool last year and a neighbor friend — she is SO excited!
We also got her (very) short list of needed school supplies, so we ordered her glue stick, markers, and crayons… along with a new pair of PediPed gym shoes (these are the ones we ordered for Nora).
NOTE: If you're looking for great deals on school supplies, there are still a couple days left to enter my RetailMeNot giveaway for a $200 back-to-school gift certificate!
A few more pictures:
Looking through our digital photo books — I just ordered James' book since I got a 40% off coupon this week!
My little fish!
Our newest thrift store find — in mint condition too!!
Looking a little too grown up for my taste!