Posts Tagged 'week in review'
posted by Andrea | 07/20/2017 | 14 comments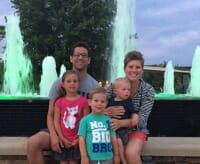 We're nearing the end of July already… but that still means a full month of summer vacation left for Dave, and about 2 full months to prepare for this next baby.
Today I'm sharing some of my favorite posts from previous years, and a bunch of photos from our recent vacation with Dave's family!
posted by Andrea | 07/13/2017 | 13 comments
In current "Dekker news" — Nora lost her first tooth, Simon loves having crazy hair, James turns TWO, we welcomed a new baby cousin, Dave has 5 more weeks of summer break, and I'm telling myself that 9-10 weeks isn't really that much longer to be pregnant 🙂
And of course, I'm also sharing what I blogged about this week in previous years, in today's Week In Review Post!
posted by Andrea | 07/4/2017 | 21 comments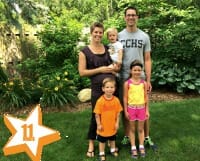 Happy 4th of July to everyone in America! 
Today I'm sharing several patriotic recipes, fun patriotic pictures of my kids throughout the years, a patriotic home tour, and so much more!
posted by Andrea | 06/29/2017 | 12 comments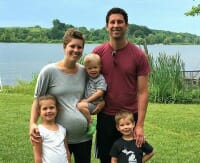 It's Dave and my 11th anniversary tomorrow — so along with sharing lots of great recipes, organizing ideas, money-saving tips, landscape renovations, and some of my favorite things, I'm also sharing pictures and posts from all of our previous anniversaries! 
I hope you enjoy re-reading them as much as I did! 
posted by Andrea | 06/22/2017 | 13 comments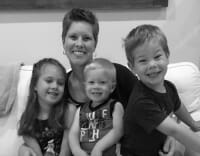 As I mentioned last week, one of the fun post series I'm running over the summer is a "Week in Review", where I look back on my past 7 years of blogging and highlight old posts, photos, recipes, etc.
Today I'm sharing links to some favorite BBQ side dishes, our huge kitchen renovation, Dave and my engagement story, Craigslist tips… and pictures from this week's vacation 🙂
posted by Andrea | 06/15/2017 | 30 comments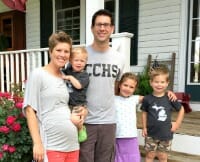 Over the past several summers, I've taken 2-4 weeks off from blogging… just because I could! However, this year, with a baby scheduled to arrive in late September, I'm "saving" my vacation time for later this year and will be blogging straight through the summer months.
Today I'm sharing more about my summer blogging plans — including a fun new post series I'm starting!