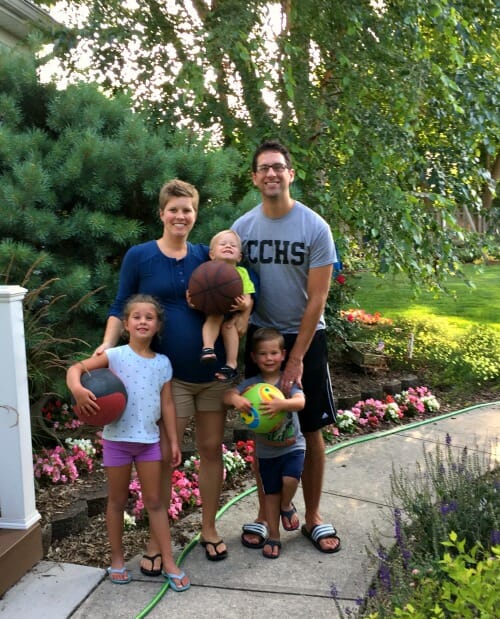 The kids (and Dave and I) have enjoyed much cooler temperatures this week — after super hot, humid weather the past few weeks.
We can finally be outside without needing some sort of water around to cool off in… and we can finally enjoy fresh air and open windows inside instead of 24-hour-a-day air conditioning (boy, am I thankful for AC though!)
There's lots of good recipes, organizing tips, and cute pictures in today's Week In Review Post!
2010:
I shared my favorite way to use up all our extra garden-fresh Jalapeno peppers — with this yummy recipe for Cheesy Jalapeño Poppers. They aren't spicy because you scrape out the seeds — yum, yum, yum!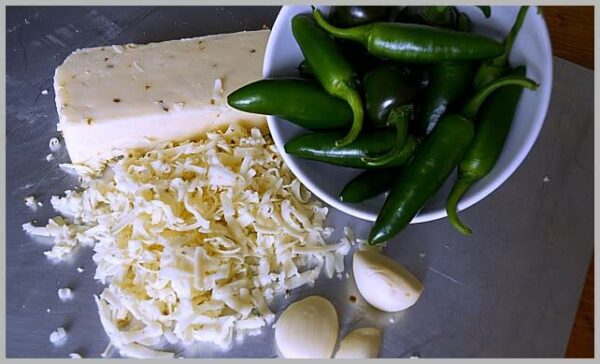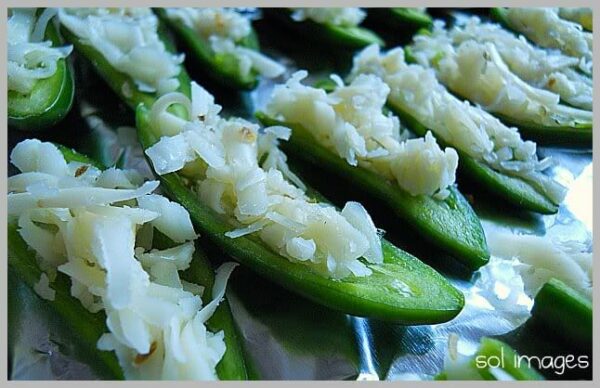 I also shared my recipe for the most delicious make-ahead fruit salad. Simply cut up a bunch of your favorite fruits, mix it up in a large bowl with a full can of peach pie filling, and enjoy a sweet, saucy fruit salad that WON'T turn brown — even if you make it several hours in advance!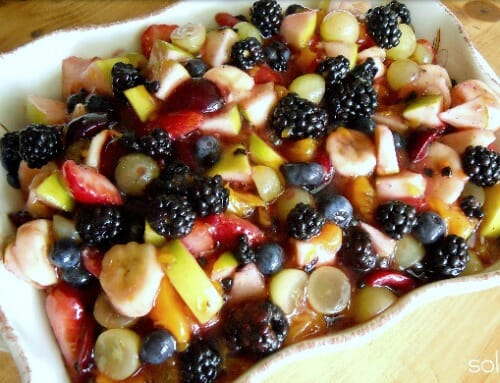 If you're looking for a way to repurpose your used coffee grounds, here are 10 ideas.
And if you need a DIY recipe to clear a clogged drain, this is what I use EVERY single time — it works like a charm!
.
2011:
After many MANY questions, I finally shared exactly what we did to sell our first home By Owner via Craigslist.
We sold our home in a horrible market, in THREE days, with 3 different offers, got our full asking price (cash offer), and the new owners let us live in the house rent-free for 2 months until we could move into our current home. It was one of those things that just felt so 'right'.
As you read that post, please keep in mind that it's been almost 7 years since we sold our house, and our current part of the country has a completely different housing market. I'm not sure my tips and tactics would be as successful today, but I do still think the post has useful tips and ideas.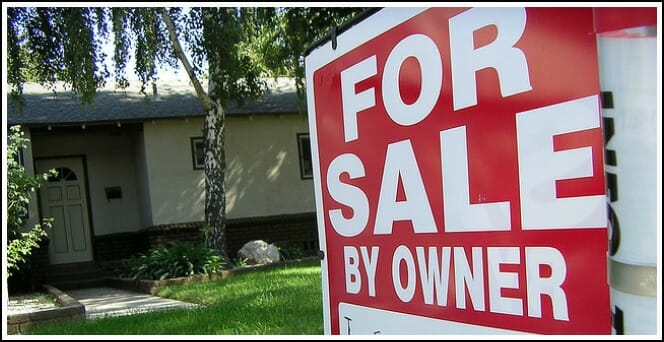 I also shared a few really simple ways to use up broccoli stems (besides just throwing them away).
I don't always use up my broccoli stems, but I do try to reuse them whenever possible.
.
2012:
This was the 2nd week of my 2-week blogging break — and I honestly don't even have many pictures to show for it!
We were in the thick of our kitchen renovation and our cabinets arrived IN THE WRONG COLOR! We ordered white — they sent off white.
It was so disappointing because we were waiting on the cabinets to continue moving forward with the rest of the kitchen, and after this setback, we had to wait another 3 weeks. At least we ended up with a 20% discount on the most expensive feature of our kitchen reno!
Here are a few of the drawings they sent over for our kitchen — it's amazing how similar our finished kitchen looks!
Also, Nora apparently learned how to climb the stairs this week (at only 8 months old!!)
.
2013:
If you're looking for a peanut-free recipe for delicious Scotcharoos, you'll most definitely want to try my recipe using Biscoff spread. Personally, I love peanut butter (and it's cheaper) so I usually just use regular peanut butter. However, my recipe using Biscoff tastes nearly identical to regular Scotcharoos — SO delicious!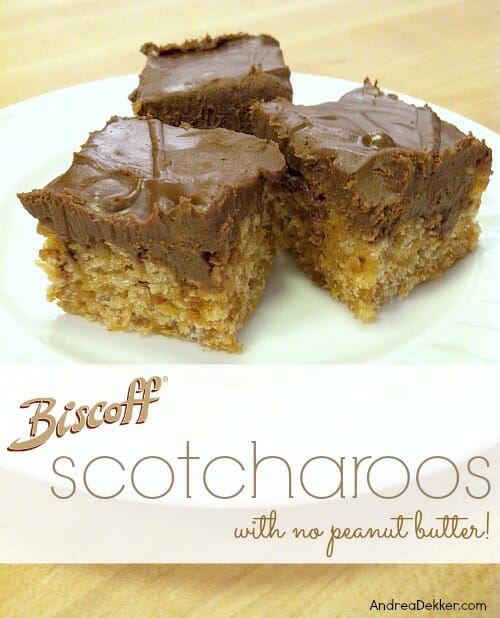 I also shared a bunch of my "Laundry Don'ts" which make the laundry process go so much faster and easier each week. I still use ALL of these tips 4 years later!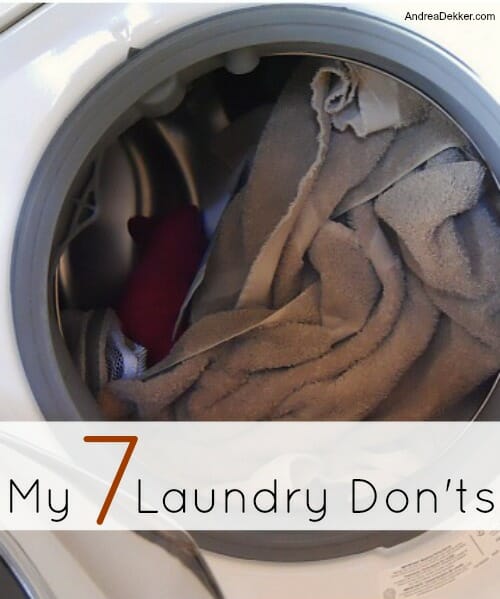 And finally, one of the most favorite posts I've ever written — How I Save Time by DROPPING Tasks.
If you've ever felt like you were just too busy and had no other options, I would HIGHLY recommend taking a good hard look at everything you do each day and find a few things you can simply drop. Maybe that means dropping them forever, maybe it just means dropping them for a season and then picking them back up again when your life calms down a bit.
Either way, it's amazing how much stress and pressure is immediately released when you drop a task you no longer have the time or energy for or that you no longer feel passionate about. I can't tell you how many tasks I've dropped over the past 5 years — and I honestly haven't regretted any of them. I do hope to get back to some of them once my kids are a bit older, but for now, I'm so much happier, less stressed, and less busy because I dropped these tasks.
.
I remember back to this week 4 years ago — I was just starting to feel really sick and nauseous early in my pregnancy with Simon. This was totally new for me as I never felt that way when I was pregnant with Nora.
I joked with Dave and said maybe I would have a more difficult pregnancy, labor, and delivery but then it would be an easier baby — that couldn't have been MORE TRUE! Thanks for being such an easy baby, Simon!
Here are a few pictures of Nora from that week!
.
2014:
This Lasagna Pasta Bake is SUCH an easy recipe — and it freezes so well. I usually make 2 or 3 smaller meals at a time and put a couple in the freezer.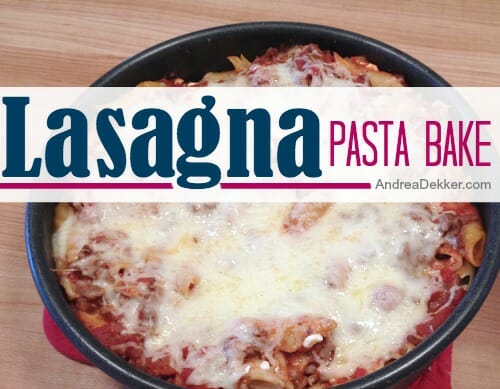 And this recipe for Cowboy Caviar is always a hit — especially when I bring it for summer BBQ's. It's such a great cold side dish that goes with so many different main dishes. But watch out — it can be addicting!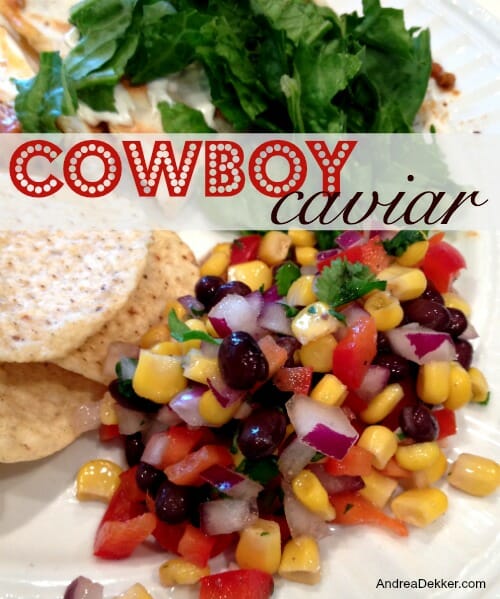 I also shared some of my tips for what to do when your stuff doesn't sell (on Craigslist, Ebay, Garage Sales, Consignment Shops, etc.). In my opinion, one of the most frustrating things for me is when someone goes through all the effort of saving their things, posting them online or hosting a garage sale, and then simply brings them back inside if they don't sell.
NO! That's defeating the purpose! If you wanted to get rid of it in the first place, please do not bring it back into your home again. I hope this post gives you the motivation and encouragement you need to declutter your home for good!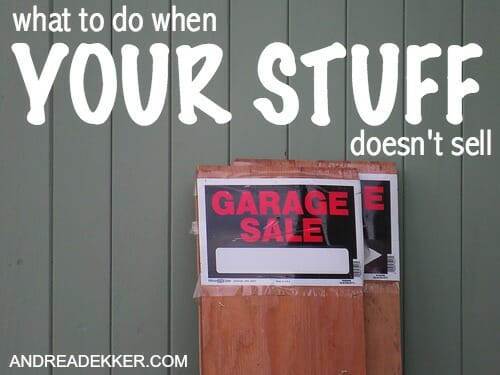 Oh, and remember how I just mentioned that Simon was an easy baby… THIS picture was taken AFTER shots at his 4-month doctor's appointment! Such a happy little boy!
.
2015:
I finally shared a new Customizable version of my Double Daily Planner pages — something I had been asked to create for years!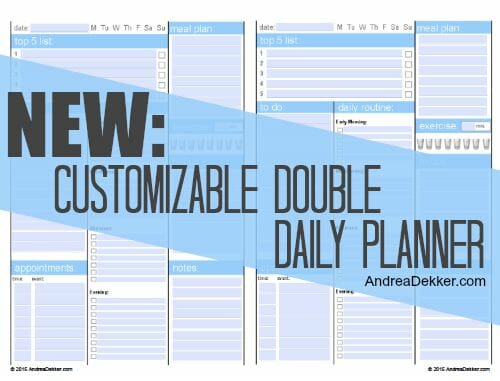 I also shared our mini nursery makeover for James.
I've always liked having a twin bed in the nursery so I can lay down in there if the baby is being fussy… but for the first time, we are all out of extra twin beds!
I doubt we'll buy another bed or mattress until James is ready to transition into a big boy bed — so we'll see what I do with baby #4. Maybe I'll use an air mattress — or maybe she'll be such a good sleeper I won't need a bed in her nursery!
And finally, my recipe for Homemade Cinnamon Rolls — mainly adapted from Dave's mom's recipe.
I cheat a little and start with a loaf of frozen bread dough! They are quite easy and very yummy!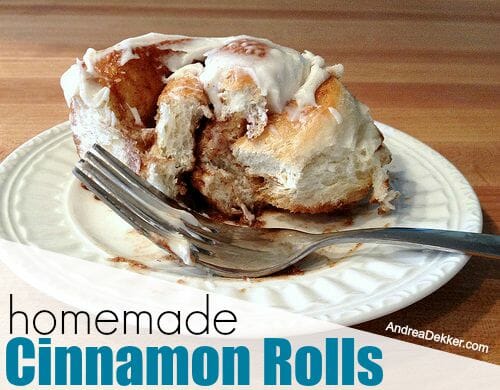 I love this sweet picture of Nora holding a teeny-tiny James — just think, in less than 2 months, she'll be holding another baby sibling!
The kids loved the sprinkler this summer — so Dave sat outside with the older 2 while I stayed inside, snuggling James and willing my broken big toe to heal quickly!
.
2016:
This was the 2nd week of my 2-week blogging break so I don't have any posts to share — but here are a few pictures!
Nora and Simon took swimming lessons from a friend's cousin. I'm not sure how much they learned since neither one was willing to actually put their face in the water — but looking back, I'm still glad we took the time for beginner lessons. We'll definitely be doing more aggressive swimming lessons next summer now that they are willing to jump in and get their faces wet.
I also love this picture of James sleeping — so peaceful (after finally making lots of progress working with the sleep consultant!)
Nora learned how to ride a 2-wheel bike…
Simon learned how to blow bubbles…
And James learned that he really does like table foods!
.
2017:
So far, this week has been fairly uneventful. We're home from our 2nd (and last) vacation for the summer, and with August creeping up on us, it's really starting to sink in that school is just a few weeks away!
We've enjoyed swimming in several friend's "biggie pools" (as James calls them) and just finished the summer reading program at the library — the kids got lots of cute prizes and free coupons so they were very excited.
James had his 2-year doctor's appointment and is up to the 16th percentile for height instead of the 13th — such a little pipsqueak! He's a full 3 inches shorter than Simon was at 2 years old!
We tackled a mini makeover on the closet under our stairs. We used freebie materials we already had in the house (including carpet remnants leftover from Nora's new bedroom) to create a cute and cozy little storage closet for our growing number of games, puzzles, educational toys, DVD's, and Nora's beloved school supplies.
We also put up a big whiteboard so the kids can have a little space to draw without me worrying about them coloring on all my walls and furniture!
I'll share more details in an upcoming post next week!
In the meantime, here are a few pictures from this week.
we straightened Nora's hair for church
Simon being a "worker" with his tools and tool belt
James snuggling with Nora's dog, Brownie
post bath/shower hair turbans
2 years old and already driving!
almost everything is in bloom!
Cheers to a fun and relaxing weekend — I CANNOT believe it's August next week!!!