I'm still here… the baby is still NOT here 🙂
All is well though, and I'm really not anxious for her to arrive sooner than she's ready. I know labor and delivery will be so much easier when everyone is truly ready!
That said, Dave and I have joked that this would be the PERFECT weekend for her to be born because we have family members coming into town for my nephew's baptism… we shall wait and see!
39.5 weeks
Here's what I blogged about this week in previous years…
2010:
I was elbow-deep in tomatoes from our huge vegetable garden at our old house… and I shared how I can tomatoes.
It's a messy job — but very, VERY easy!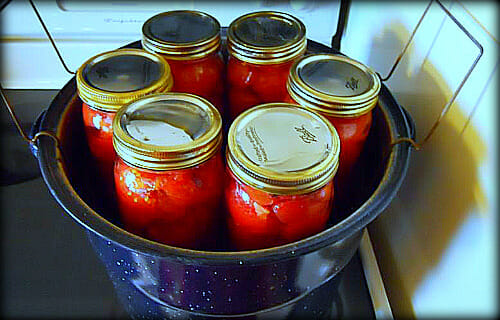 I love this post about the "grass being greener on the other side".
Here's a quote from that post:
I guess I finally realized that there will always be something I want to change, an area I want to improve in, and someone who's better than me at everything. Just like there will always be laundry to wash, a house to clean, and bills to pay — it's just part of life I guess.
And this is a fun post about 10 reasons I married a math teacher — kind of dorky, but it definitely made ME smile!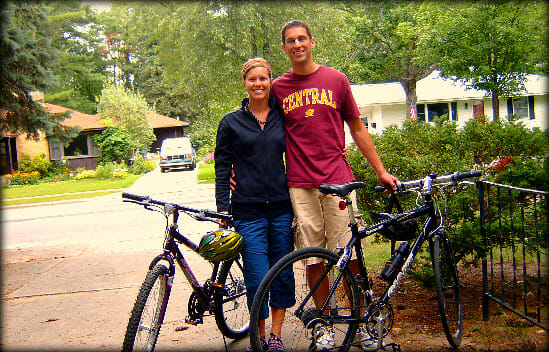 .
2011:
Way back in 2011, I shared how we use cloth napkins to save money (and the environment)… and would you believe we're still using the same cloth napkins today? They are a little more stained now, but still work just as well.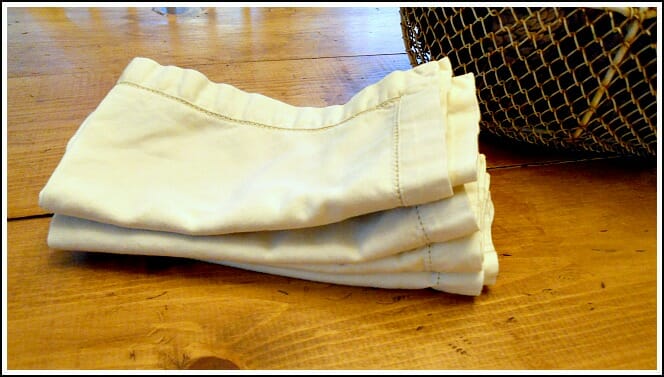 If you're looking for a yummy recipe for English Muffin Bread, you MUST try this one — it's so delicious!
Speaking of this bread — I should definitely add it to my baking list soon!
Back before our big kitchen renovation, I shared some tips to clean a gas stove.
We still have a gas stove now, but it's stainless steel with cast iron grates, and SOOOOOOOOOO much easier to clean (or it just hides the grease better!)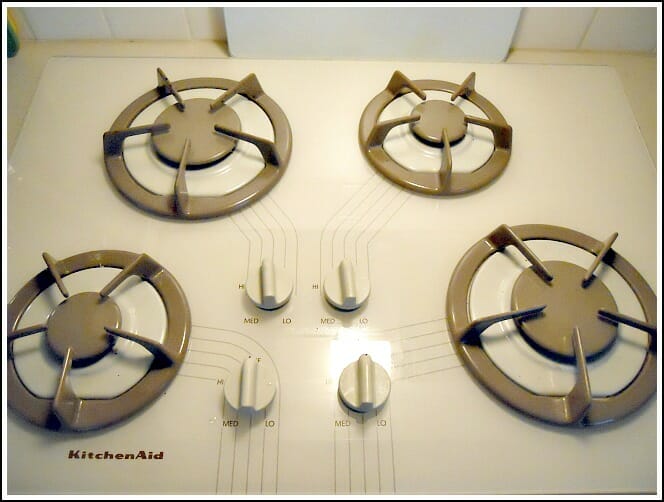 .
2012:
I shared a fun guest post from Amy Lynn Andrews — all about how to start your own blog.
Even though this was 5 years ago (an eternity in blog years) the steps are still very relevant for those of you who are interested in starting your own blog!
I also shared my thoughts on "excessive stockpiling" and why I stopped buying so much stuff ahead of time.
Interestingly enough, in the weeks leading up to a new baby, I'm always tempted to stockpile so many things (toilet paper, non-perishable foods, freezer foods, etc. etc.)!
.
2013:
One of the all-time most popular posts on my blog is this one — about our journey with a high-needs infant and toddler.
Not only was it SO therapeutic to actually write that post and hit "publish", it was even more astonishing how many comments, emails, Facebook messages, and other contacts came out of that post. For the first time, I realized that hundreds and hundreds of other families and parents struggled with high-needs babies, toddlers, and young children.
Now, 4 years later, that girl is getting on the bus with no fear or trepidation, spending all day at school, and coming home SO excited to tell me everything she did that day. WOW, have things changed!
I wrote another really fun post about 11 relatively normal things I've never spent money on — there were lots of fun/funny comments for that post too!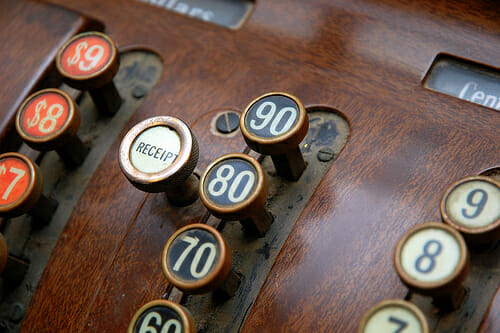 And finally, this recipe for delicious (and super easy) oven roasted potatoes — I just made them again last week with rave reviews from the fam 🙂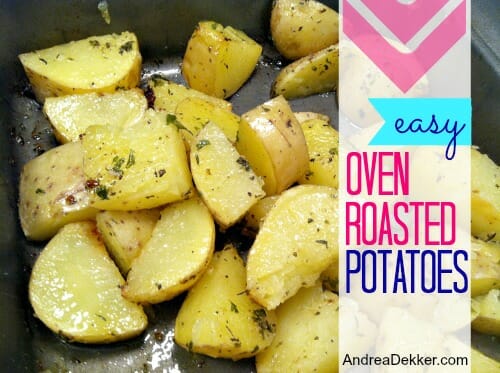 .
2014:
Ever wonder how we handle kid's clothing? This post pretty much sums it up — except that we have more kids and more clothing now 🙂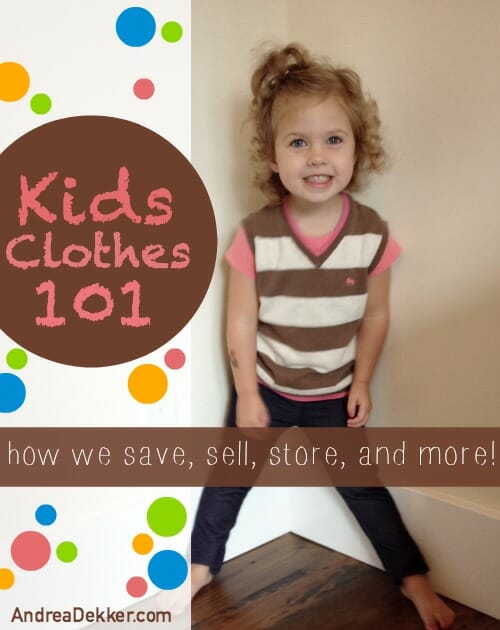 I really enjoyed writing this post about Creating a Wardrobe You Actually Wear (and love).
I used to be the type of person who purchased something just because it was super cheap and fit — but over time, I realized that just because it FITS doesn't mean it FLATTERS me or FEELS good on me.
Now, I know what colors look best on me, I know what I feel best wearing, and I know "my style" (although I'm sure it will change a little bit after another baby is born and my body is different again). I cannot tell you how much this knowledge simplifies my closet!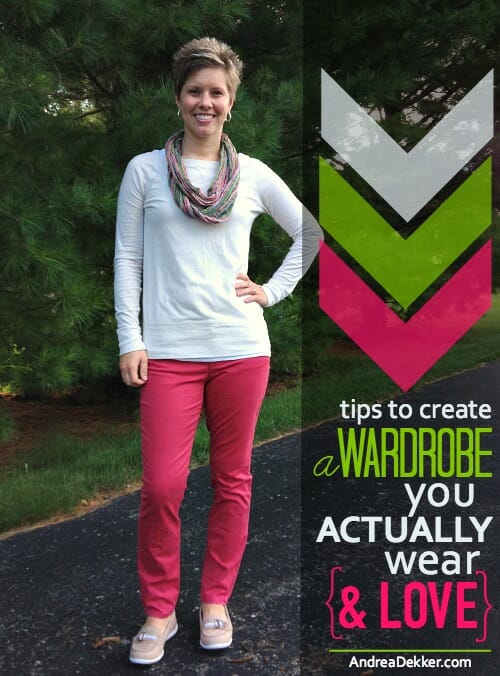 We had family pictures taken — always a fun time with 2 kids, 2 and under!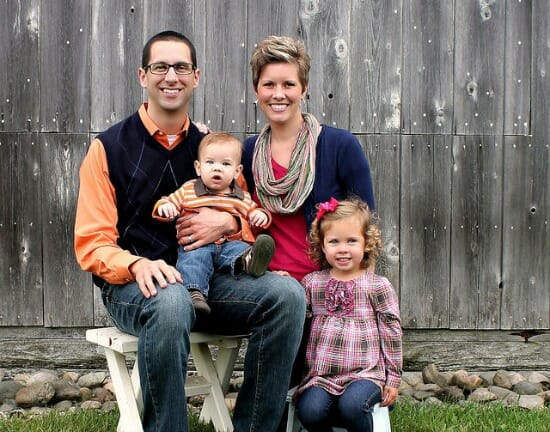 For those of you planning ahead for the Holiday Season, here are a BUNCH of fabulous clutter-free gift ideas for kids. Their parents will thank you!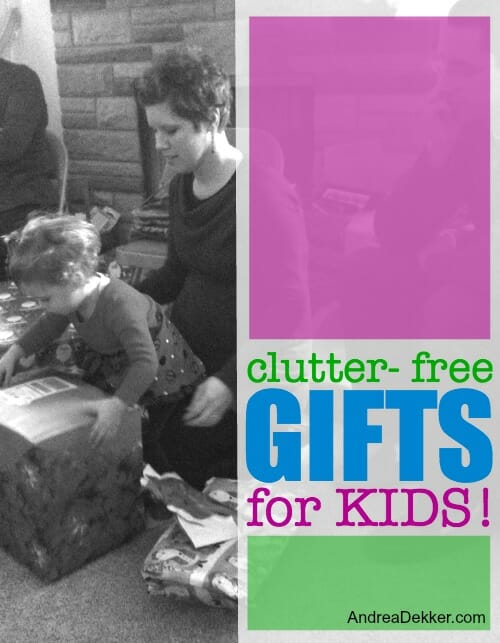 .
2015:
If you still have WAAAAAY too many garden-fresh zucchinis to use up, you must try this Appleless Apple Crisp. It uses zucchini instead of apples — and you would NEVER know the difference. I've fooled countless people with this "Apple Crisp" — it's amazing!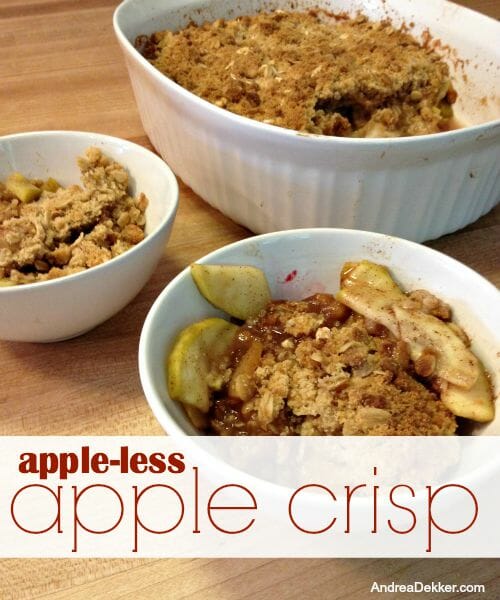 For those of you scouring the many church sales, garage sales, and thrift stores this fall, here are a few of MY tips to make the most of those discount sales.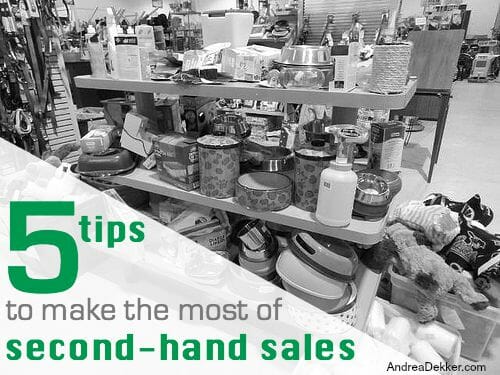 .
2016:
Want to try something fun with your kids or grandkids? What about making your own homemade butter (and then using the buttermilk to make pancakes)! We've done this a few times and it's so much fun every time!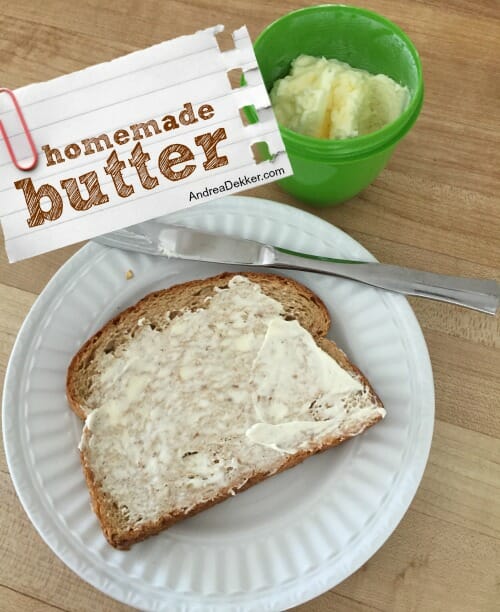 If you're struggling to purge your closet because of all the "what if I might need this again" thoughts, or the "but I paid good money for this" thoughts, I have a really simple plan that should help you purge more easily.
Instead of worrying about if you might need it, or how much you originally paid for it, simply consider how well it FITS you, how you FEEL when you wear it, and if it FLATTERS you. I explain more in the post.
Also, I can NOT wait to fit back into my "normal"clothes again!
I shared the full tour of our shed…
And my Monthly Photo Checklist (it's a mental list) that helps assure I always have enough pictures for our digital photo books — without the need to snap pictures every minute of every day.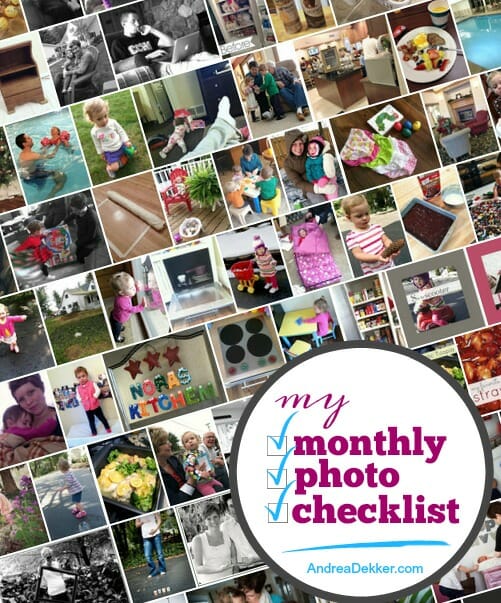 .
2017:
I did a little decorating for Fall — nothing major at all, just a wreath on the front and back doors and a few decorative pumpkins throughout the house. The kids were SO excited to help me and I know it won't take much effort to put things away after Thanksgiving when I'll get the Christmas things out.
Oh, and speaking of Christmas — I believe TODAY marks "100 days until Christmas"!
I also made our favorite Candy Corn mix — we're all addicted to it, so a bowl on the counter doesn't last long!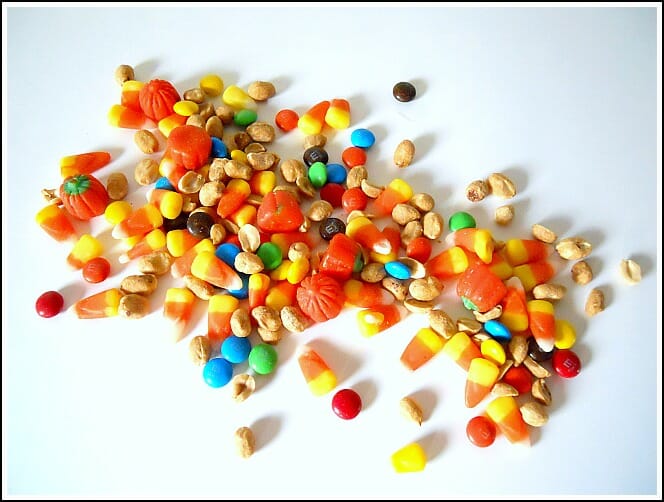 .
The kids have enjoyed the cool mornings and warmer afternoons — perfect weather for playing outside!
.
I mentioned last week that it feels SO good to be officially finished with house projects for the year — but in reality, there was one teeny, tiny "project" I was really hoping would be finished before the baby arrived (and as of last weekend, it was!)
We finally got the pastel drawing of our house back from the artist on Saturday — and I immediately brought it to Hobby Lobby to get framed!
I love the "blurry" look created by the pastels, and I am thrilled she even incorporated our FOUR kiddos into the picture (look closely and you'll see the baby girl tucked into Simon's lap!)
I'm certain this will be something we cherish for years to come!
My calendar for the next several weeks is basically empty… and I literally have "nothing to do" most evenings after the kids are in bed (I could get used to this!)
I've been so accustomed to working on the next house project, writing blog posts in advance, or running errands after they are sleeping, but none of that really needs to happen anymore. Our house projects are finished for the year, I have a handful of blog posts written in advance (and I'm not planning to post much for several weeks after the baby is born), and I've been running errands during the day when Nora is in school.
So I'm watching The Gilmore Girls on Netflix and going to bed nice and early… my "reward" for a long summer of work!
Hoping to have some exciting baby news to share with you all soon!