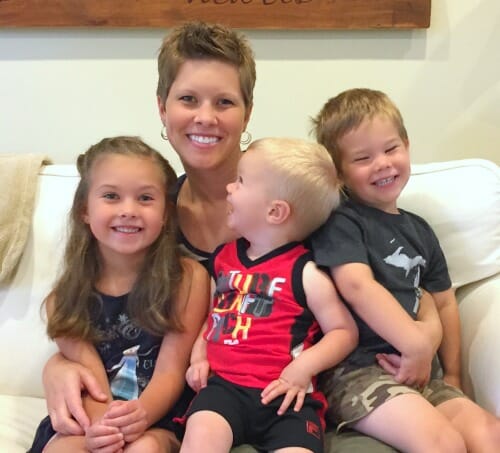 Nora's first day of school and riding the bus is officially in the books — and she did great!
We had an open house Monday night for her to meet her teacher, and then her first day was Tuesday.
Dave also started school on Tuesday — but after so many years, it's not nearly as big of a deal for him as it was for Nora!
Although the summer is fabulous, I really do miss the structure and routine of the school year. Of course, having an extra adult around all day during the summer is very freeing, but there's something nice about doing the same things every day with a break on the weekend.
Hopefully we'll all fall into a really good school routine over the next couple of weeks and be able to "seamlessly" integrate a new baby into our already-established routine (hey, I can hope… right!).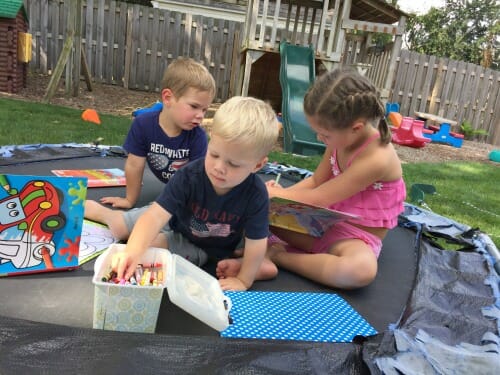 Here's what I blogged about this week in previous years…
2010:
I shared the fun, creative, simple, and frugal gift we gave to Dave's parents for their 30th wedding anniversary.
I also shared 10 of my top tips for using Craigslist (and I do honestly feel like they still all apply today, 7 years later!)
If you're looking for a SUPER rich, sweet treat to make this Fall, try these delicious Oreo Truffles. They are very simple to make and will WOW almost anyone!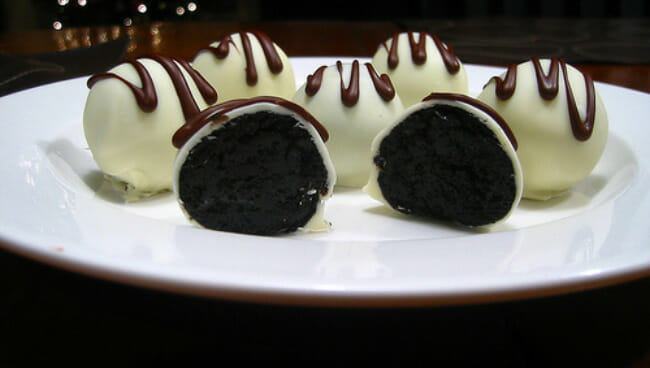 .
2011:
One of my TOP TIPS for saving money at any store, any time of the year is to simply check your receipt before you leave the store. I still do this religiously every time I check out anywhere (even thrift and secondhand stores).
It's amazing how many mistakes I find — and sometimes if I'm charged more than the sticker price, I get an extra discount — so it definitely pays to look!
.
Last week, I shared a delicious recipe for Blueberry Peach Pie — but back in 2011, I shared this simple Peach Almond Crisp recipe — also delicious, just in a different way!
.
2012:
I shared how we organize our master bathroom — most of which is still exactly the same 5 years later (which means our system must be working!)
If you feel like you need a little extra encouragement and motivation to get back into your school/fall routine, here are 3 tips that have always helped me.
.
2013:
As I've mentioned the past few weeks, I took a month-long blogging break for the month of August this year. I was planning to do that all along, and then in June, we found out I was pregnant with Simon — and I had SUCH bad nausea from mid July through mid September that the month-long blogging break in August could not have come at a better time!
I shared all about my blogging break in this post… but I didn't share our big baby news just yet 🙂
.
2014:
One of the things I was struggling with back in the summer of 2014 was the concept of "Enjoyment or Entitlement" — like should we benefit from all the scrimping and saving we did for the first 8 years of our marriage and now enjoy being able to spend more on internet, groceries, a few fun family activities, etc. or does that start a slow descent down the slippery slope of entitlement?
I shared more of my thoughts on that in this post (lots of great comments too!)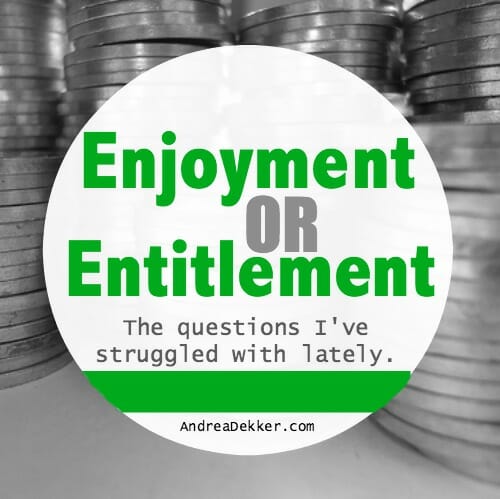 Although I would never claim to be a potty training expert, I did (eventually) successfully potty train one of the most stubborn little girls around — and I shared more about it in this Potty Training 101 post!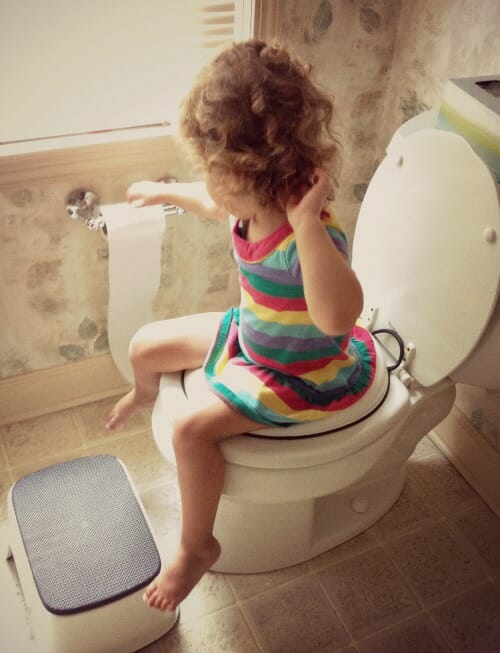 And if you've ever wondered what on earth a Virtual Assistant really does — I shared what I do as a VA in this post.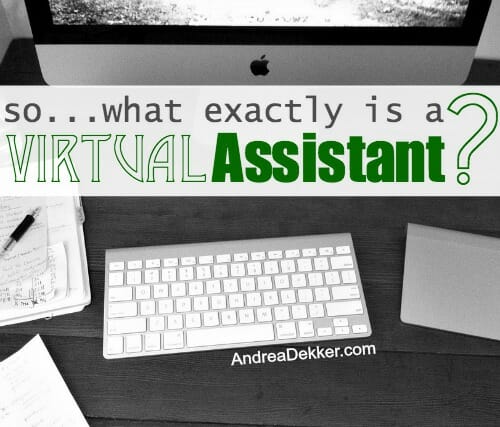 I also shared a few pictures from our last days of summer — wow, the kids were SO little back then!
.
2015:
I wasn't blogging much at this time due to the recent birth of Mr. James — but I did share his super cute birth announcements (and how I made them myself for pennies)!
I'm SOOOOOO excited to have one more shot at making and designing birth announcements again!
.
2016:
My favorite canning and preserving resources — all in one handy spot!
I'm SO thankful for all the hand-me-down clothing my kids get from friends, relatives, neighbors, etc. In fact, our new little girl's closet is currently stuffed full with 100% hand-me-downs — I haven't purchased a thing for her yet!
If you've ever wondered how I handle hand-me-downs, THIS is how I do it!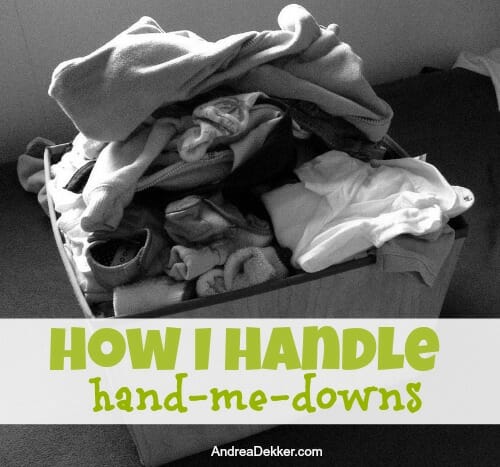 I loved writing this post about my "Organizational Litmus Test" — I can't tell you how many times I've been up in the middle of the night with a child, needed to change a diaper or even bedding in complete darkness and I've silently praised myself for being so organized that I can quickly and easily find everything I need without making much noise at all!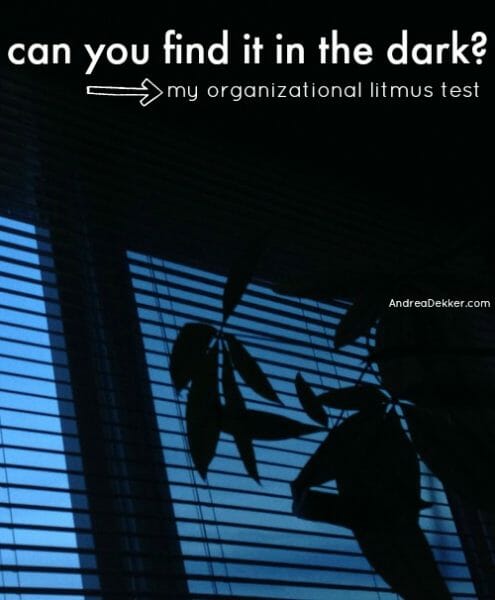 And finally… It's Not Magic, It's Maintenance!
Although I would love to be able to wave a magic wand and give you the no-work, no-time, no-money, no-energy solution to achieving a simple, organized life… it just doesn't work like that! However, with a few simple routines and a bit of maintenance, I know you can get there eventually!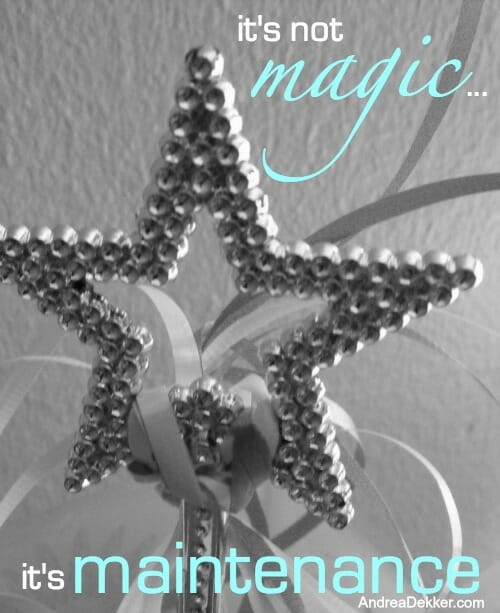 .
2017:
The big deal for our family this week was school starting — and as I mentioned earlier, the first day went really well.
Nora said her first day of school was "the best day of her entire life", and after meeting her teacher twice, Dave and I are SO THRILLED Nora is in her class. They are a perfect fit for each other and I really think Nora will thrive in a school setting.
James definitely misses Nora more than Simon does — Simon says he's "the boss" when Nora is gone. These 2 play really well together though!
We've been enjoying cooler weather (especially in the evenings), lower humidity, and some rain — all of which make it feel A LOT like Fall around here! I know the hot temperatures and high humidity could come back any time through the beginning of November, but the baby and I are certainly enjoying less heat and humidity!
37 + weeks!
I tried out a few new recipes, and resurrected some "oldies but goodies" that I haven't made in years — be watching for them on the blog in the next couple of weeks!
Dave and I cleaned out the garage and the shed — nothing major, just moving things out, sweeping, and putting things back again. Yes, our collection of kid's toys and bikes is growing at an alarming rate!
And, most exciting for me, I (almost) finished the nursery 🙂
I'm still looking for a cute rug and a few more finishing touches, but everything else is finished, the clothing is all washed and hung up, my hospital bag is (mostly) packed, and the crib, carseat, and other baby items are washed and ready to go. I'll share a bunch of pictures and more details in a couple weeks… but here's one quick photo, just to whet your appetite!
I'm borrowing a Rock 'n Play from a friend — this will be the first time I've had one of these for a new baby and I'm pretty excited.
Even though I really have no desire to have this baby 2 weeks early, I have always thought having a baby on Labor Day would be sort of cool! I doubt it will happen since I'm more likely to go 2 weeks late than 2 weeks early… I guess we shall wait and see!
Our Labor Day project (assuming the baby doesn't arrive) will be to finish staining our shed and hopefully doing a bit of yardwork as we desperately need to start deadheading and pruning certain perennials back for fall!
I know I won't want to do this in another couple weeks, so the more we can do NOW, the better!!
Oh… and guess what!?!?!
We hired a local artist to do a pastel drawing/painting?? of our home to hang in a big frame by our front door! She stopped by this week to show me the progress and it looks amazing. I can't wait to share the finished piece!
That's all for this week… hope you enjoyed combing through my archives!