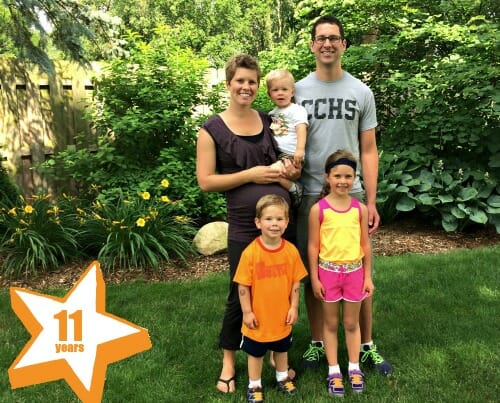 It's a holiday week — Happy 4th of July to everyone in the USA!
Here's a look back at what I blogged about and what we did as a family during this holiday week in previous years… and as always, you can follow along with all my Week In Review posts here.
2010:
Apparently, I was very into recipes this week — here are 4 yummy recipes I still make during the holidays!
Patriotic Brownie Kabobs (kids love these!)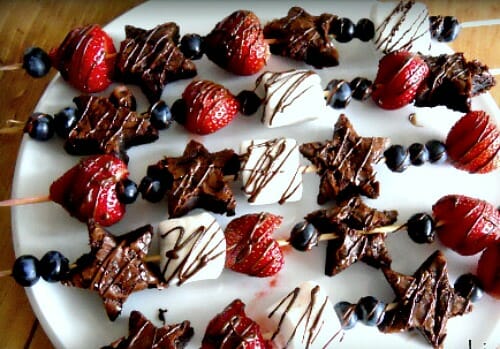 Triple Chocolate Bundt Cake (this is still our family's most favorite cake 7 years later!)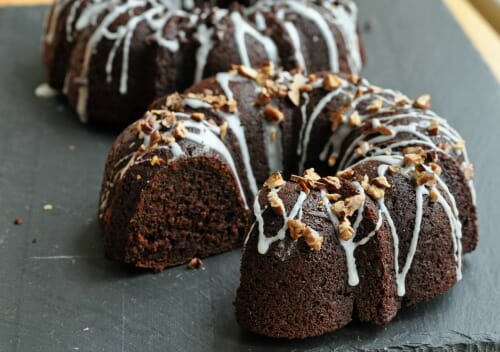 Homemade yogurt in the slow cooker (OK, so I don't actually make this much anymore — my kids don't like it — but it's still a super easy way to make homemade yogurt!)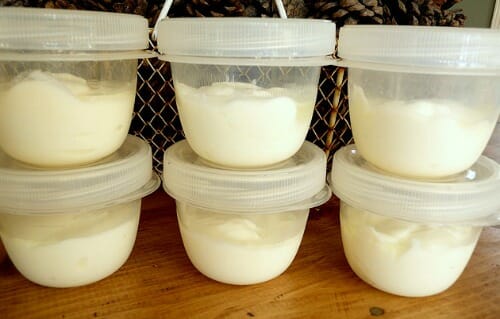 .
2011: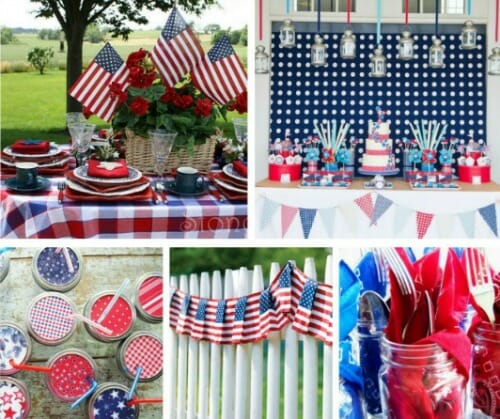 I shared a huge round-up of patriotic posts from around the web — all sorts of decorating ideas, recipes, cute things for kids, etc.
I also shared another Craigslist 101 post about everything you need to get started selling on Craigslist (hint, it's not all that much!!)
And finally, I shared a laundry list of yummy no-bake meals — perfect for hot summer weather! I already added the Vegetable Primavera to our menu plan for this week!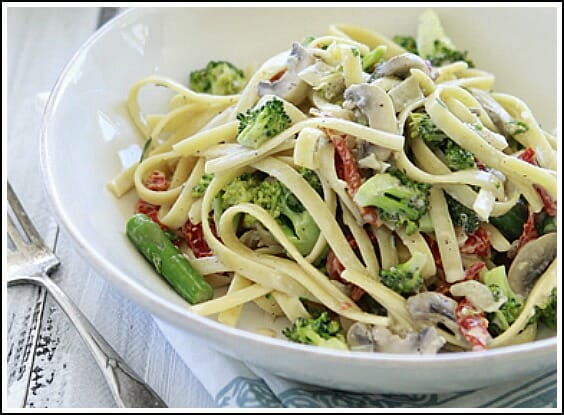 .
2012:
Nora @ 7 months old
This was our first 4th of July with a baby — we didn't necessarily do anything special, but it was fun to dress her up 🙂
I shared this simple tip to check if your baking soda and baking powder are fresh.
I also shared how I made our own homemade "TV dinners" with leftovers from bigger meals. I don't do this anymore since we eat a lot more food now than we did back then… but this idea worked so well when it was just Dave and I eating!
.
2013:
Dave and I have always joked that 3 of the reasons we purchased our home were "location, location, location" — our house might not have been very nice on the inside, but the location was just perfect for what we wanted and needed in a home!
One of my more popular posts is this post about My Don't Do List. If you've never tried making a don't do list for yourself, I would highly recommend it. In my opinion, it's a lot easier to make time for what's important to me if I have a don't do list of things I don't make time for.
And finally, I shared why I have always been a Paper List sort of person. I've always had a paper planner (all the way back to elementary school) and as much as I try to go digital, I always resort back to my beloved paper planners. (Here's the planner I've been using for the past several years).
This is a picture of me (around age 3) making lists — just like Simon and Nora do now!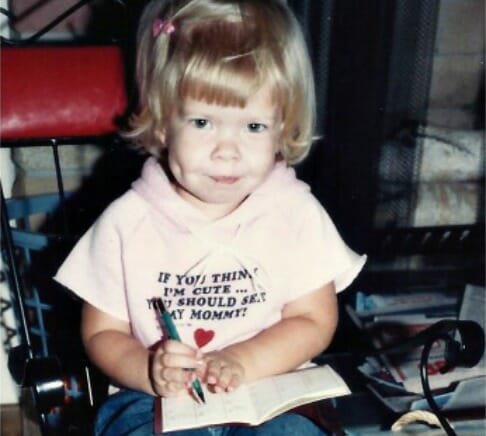 .
2014:
Simon celebrated 4 months on July 4 — and I got so many super cute pictures of him!
We also started a new deck project using Trex decking. We LOVE our larger deck (and the fact that it's super low-maintenance!)
.
2015:
I wrote a thought-provoking post I think many of you will appreciate — it's all about different energy levels and how one person might be able to accomplish so much more in a given day, simply because they have more energy (but not necessarily more time) than another person.
I didn't do any patriotic posts this year — but I did share a bunch of my favorite make-ahead-and-freeze meals (many of which I continue to make on a very regular basis).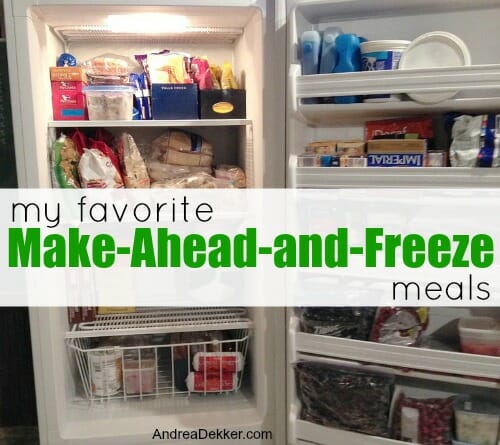 .
2016:
all the kids enjoyed getting dressed up for the parade last year 🙂
I shared a super fun post with pictures of ALLLLLL the red, white, and blue in our farmhouse — we have A LOT! I'm sure I've added more over the last year too!
I also wrote 3 posts about how I simplify and streamline various areas of my life:
.
2017:
We have no definite plans for the holiday this year — we are tentatively planning to hit up a local parade this morning (as long as the weather cooperates) and then we'll most likely enjoy spending time at home 🙂
We had our carpets cleaned last week — which means we are "finished" with construction!
I'll be sharing Nora's bedroom makeover next week — I'm SO thrilled with how everything came together and sort of looks like it matches (thanks to some pink fabric dye and pink spray paint!)
Here are some pictures from the past few days…
Enjoying pizza and ice cream for dinner after a fun afternoon of swimming.
Shopping for a little more paint at Home Depot
The very first night we put up Nora's new loft bed — all 3 kids wanted to sleep up there!
Dying our dingy white onesies pink with leftover dye from a project in Nora's room.
Enjoying juice pops from a cool new popsicle mold
Simon and Nora have been sharing Nora's Barbie skates for the past few weeks — then, last week I found Simon his own pair of Spider Man skates for $0.50 at our local thrift store!
Jumping James — anytime we can't find him, we check the tramp, he's almost always there!
29 weeks — and CONSTANTLY getting asked "how much longer?" The people usually have to pick their jaws up off the ground when I tell them it's over 10 weeks yet. Yes, I'm big!