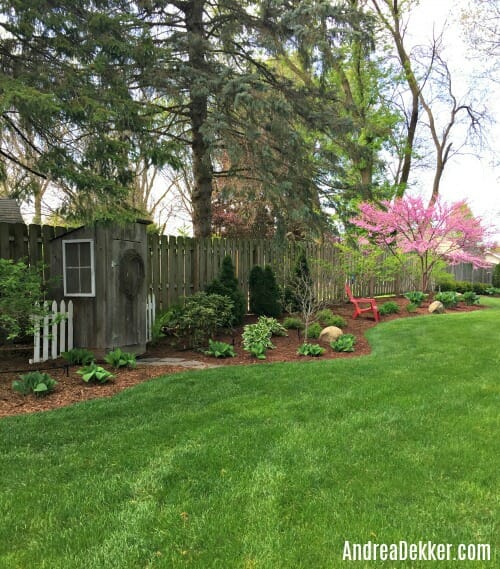 Over the last decade, a lot has changed in my life, in my family, in my home, and even here on the blog. However, the one thing that has stayed exactly the same is my desire for MODERATION in every aspect of my life. If anything, I feel even MORE strongly about moderation than I did 10 years ago!
I am not one to follow fads or trends, I have never been the type to "jump on the band wagon" just because "everyone else is doing it", I rarely have super strong opinions about specific topics, I don't see many things in life as "black or white" with no middle ground, and I strongly dislike all-or-nothing decisions and situations.
Instead, I opt for a mentality of all-things-in-moderation — which has been a HUGE asset in my quest for simple living.
I am less-stressed, my life is "easier", my decisions are quicker, and my family is happier!
Let me explain:
PARENTING with moderation:
I would never consider myself a parenting expert; I just keep pushing forward and taking things one day at a time.
That said, one thing I feel I do OK with is modeling balance and moderation for my children.
There are days when our kids watch a bunch of TV and eat lots of snacks because it's raining outside and I'm tired of listening to to them whine. There are many other days when they are outside for hours and hours, playing happily by themselves.
At times, I've gone the extra mile to have various crafts and activities all planned out and ready for them; while other times, I send them off to play by themselves so I can get a few things accomplished.
Sometimes I do such a good job of calmly discussing a child's misbehavior; other times I yell more than I should and send them to their room so I can cool down!
In my opinion, when we have an all-or-nothing mentality in regards to parenting, we are simply setting ourselves up for failure…
I "never" let my kids have screen time…
I "never" let them have sugary snacks…
I "always" have their days planned out with fun activities and craft projects…
I "never" yell at my kids…
I honestly don't know of any parent who can truthfully say "never" or "always" to any of the statements above… which means they are also lying (to others and to themselves) and probably feel extremely guilty if/when they they slip up and turn the TV on for a few minutes or give their child a piece of candy.
When it comes to parenting, an attitude of moderation alleviates so much stress, pressure, and anxiety — all of which are more beneficial to me and to my family than the absence of sugary snacks or screen time.
ENJOYING ALL FOOD in moderation:
Speaking of sugary snacks, FOOD is another biggie for me when it comes to moderation.
Yes, the way we eat now looks radically different than it did 10 years ago — BUT that does not mean we ONLY eat healthfully now days. If that were the case, we'd never be able to go to anyone else's home for dinner, we'd never be able to go to a restaurant ever again, we'd never be able to accept food gifts from others, and we'd never be able to eat at holiday parties or any other social gathering.
I won't live like that!
Food has always been a very important part of my life (food gifts are my absolute favorite gifts to give and receive) and without an attitude of moderation, I wouldn't be able to enjoy nearly as much food in my life!
I might be the person who turns down a dinner invitation because we just want to be home and get our kids to bed on time, but I will NOT be the person who turns down a dinner invitation simply because I'm worried we might have to eat some non-organic, overly-processed food or a little extra sugar.
It's just not worth the stress or mental energy to worry about these things.
MANAGING a HOME with moderation:
I'm home almost all day, every day — this is preferable for me.
I love being home, my kids love being home, Dave loves being home, we love having people over to our home, we love working on home projects, and we love improving our home and yard.
Over the years, we have renovated almost every single space in our home (and garage), and we have completely overhauled almost every square inch of our landscaping!
It has been a (mostly) fun and enjoyable process, but we are definitely glad to be nearing the end!
When it comes to managing our 130+ year old home, we most certainly need to keep moderation in mind as there are so many things we just can't do with an old house! There are lots of other things I CAN do to keep our home up to my standards, and that's what I try to focus on.
I make a lot of my own homemade cleaning products and try to keep our cabinets stocked with more natural products when I can… but I don't have any issues using bleach or another chemically-based cleaner to clean tough stuck-on dirt and grime.
I try to keep the house fairly neat and picked up, but I do not stress about dusting or mopping the floor on any sort of regular basis.
We have a great evening routine that allows us to get our home "back to normal" every night, but I truly don't care if it's much messier during the day while we're actually playing and living in our house.
There are always little things I'd love to change or tweak within my home or in the landscape, so I keep plugging away at them as I have time… but I don't stress about them or get anxious about when I will be able to cross them off my list.
We are able to do a lot of home projects and yard work ourselves (and with the help of my dad) but there are some jobs we willingly pay the pros to tackle for us!
There are SO many fun ideas I see on Pinterest, but I know they aren't practical for my home or my life, so I settle for "practical over pretty" in most areas of our home.
We enjoy growing vegetables every summer, and I'd personally LOVE to have a huge, "pretty" vegetable garden with raised beds, lots of flowers, and maybe even a scarecrow, but for now, I'm thrilled with all the produce we've been able to enjoy from our better-than-nothing vegetable garden!
Allowing for lots of moderation when it come to managing our home and landscape has made the time we spend at home (and our renovation process) so much more enjoyable!
RUNNING a BUSINESS with moderation:
Oh… where to start!
There are SOOOOOOOOOOO many changes and tweaks I'd love to make on my blog and within my business, but I just haven't been willing to steal time away from any other people or activities to do them.
My business has (surprisingly) been way down on my list of priorities for a few years now, but I'm OK with that for now.
I still really enjoy writing and sharing my life on my blog, but I don't let it consume vast amounts of time each week. I write enough and then I close up shop to spend time on other activities.
I still love the idea of working with clients in their homes or speaking for women's events, but for now, I am satisfied to share my expertise and advice online from the comfort of my own home.
I have grand ideas and plans for my blog and business, but since I'm still not quite at the point of life when I'm willing to devote tons of extra time to these projects, I will stick with making slow and small changes over time (some new improvements should be rolling out this summer though!)
If I didn't have an attitude of moderation towards running my business, I could very easily become a workaholic and devote every second of spare time to maintaining and improving my blog/business. It would consume me — and I DON'T want that!
.
I realize there are almost always exceptions to every rule — as well as medical, religious, and personal reasons an "all things in moderation" approach to various aspects of life will not work for some people.
However, the more I've thought about it over the years, the more I realized that living with moderation has been one of the most important reasons I've been able to create (and enjoy) a simplified home and life for myself and my family.
Strict rules, ultimatums, harsh restrictions, and complete abstinence have their places; but for me, for my family, and for my life, they are definitely the exception to the rule of all-things-in-moderation.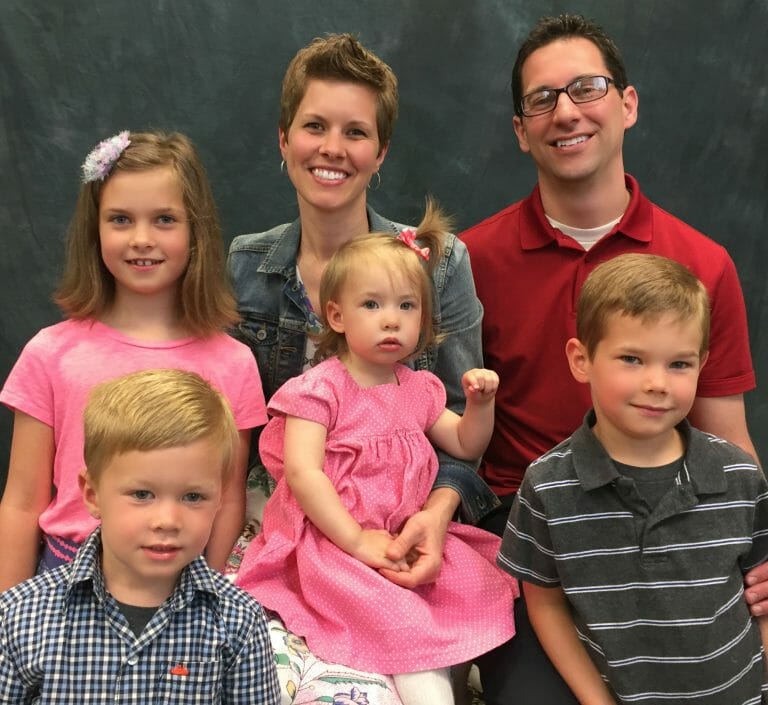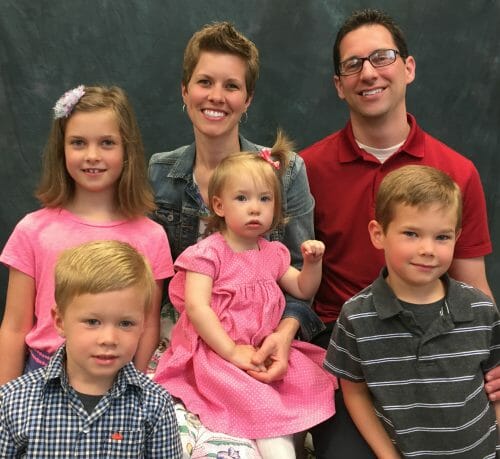 (Our recent church directory photo — LOL!)