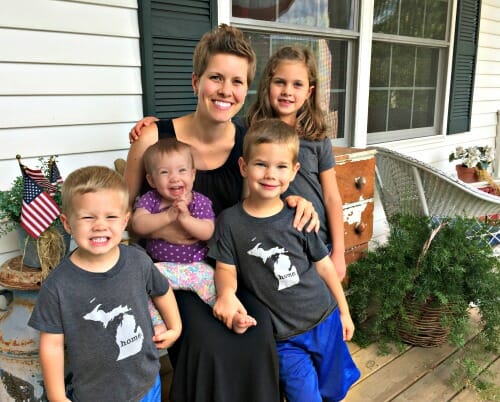 It's official… summer is basically over as Dave heads back to school for meetings THIS WEEK!
Nora still has 2 more weeks before she starts school, and Simon doesn't start preschool until the middle of September — so we'll gradually ease into the school year little by little!
Only a couple more days of lunches all together though!
We usually all sit at the table for our meals, but the kids think it's super fun to sit at the island, so I let them eat there a few times over the summer. Eventually, as they get older, it will be easier for them to eat at the island more often.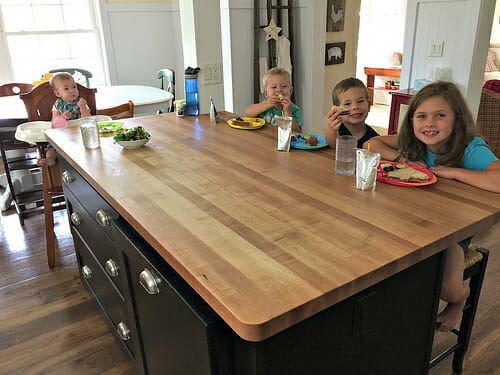 Although Dave and I might prefer to savor a few more weeks of summer vacation, the kids are 100% ready to go to school.
We have all their school supplies purchased, they have new gym shoes, new school water bottles, new goodies to hang in their lockers, everything is labeled, and their backpacks are literally packed and ready to go (yes, I know, they are crazy!)
Nora had her first experience with Vacation Bible School last week — every morning from 9am – noon at a local church. She absolutely LOVED it!
Every day and every lesson were very well done, and it finished with a fun family night on Friday night — games, prizes, snacks, candy, activities, photo props, etc.
While Nora was gone every morning, Dave and I took turns going on fun outings with the boys during Clara's morning nap.
On Monday, Dave took them to a class on reptiles at a local nature center.
On Tuesday, I took them to a toddler yoga time and story hour at the library.
On Wednesday, Dave took them to his school to play in the gym, watch a movie on his projector, and go to a park close to his school.
On Thursday, I took them to the mall to ride around in the double fire truck "strollers" (something they've been begging to do FOREVER), ride the carousel, and play on the play place.
On Friday, we went to Costco for samples! 🙂
It was SO much fun hanging out with just the boys and not worrying about Clara's schedule. I didn't bring a stroller; I didn't bring a diaper bag; we just left after breakfast and came home before lunch.
And yes, it was also nice for the parent who got to stay home with Clara while she napped!
.
Speaking of Clara, she's starting to walk along furniture. HOW DID THAT HAPPEN ALREADY!
She's getting into EVERYTHING, climbing the stairs, and pulling herself up on anything sturdy enough!
.
The older 3 kids have honestly played so well together this summer.
Yes, there has been lots of fighting and shouting; but for the most part, they have had so much fun with each other, and Dave and I have enjoyed being able to take a small step back as they don't need us constantly anymore!
.
A Few Highlights for Me:
I finished James' photo book! I usually try to finish it within days of their birthdays, but since we were on vacation over his birthday, things got pushed back a bit.
At least I finished it before school started up again!
Our library finally got the movie Tully, which I was excited to watch at some point. It was OK, but not as funny as I was anticipating (it was listed as a comedy.) It definitely wasn't the best movie I've ever seen, but I'm happy I actually forced myself to sit and enjoy a movie one night after the kids were in bed, instead of working all night long (although I did fold laundry throughout the movie!)
Since we did so many extra things last week (VBS, fun outings with the boys, pool party with church friends, dinner with extended family, etc. etc.) my main goal for the week was just to stay on top of everything — and for the most part, I did!
The only "extra" stuff I did was to finish James' photo book, better-organize our pantry, clean out our dryer vent, and buy insane amounts of groceries to restock our home with lots of school snack and lunch supplies.
It was a fun week to do lots of extras — especially since Dave will be getting back into his school routine starting later this week.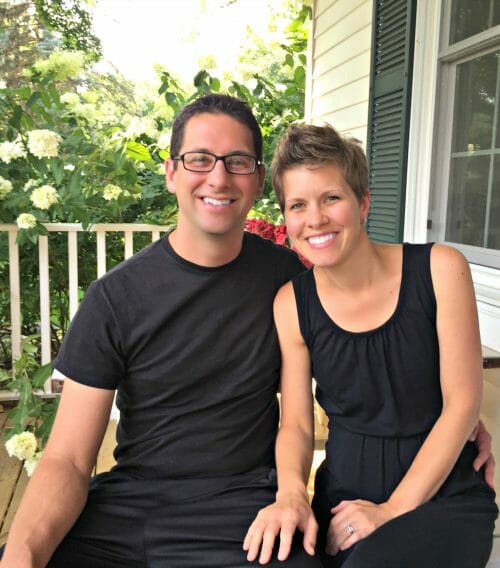 .
Our Weekly Menu:
I told Dave that I feel like I've spent over half my summer meal planning, buying and prepping ingredients, baking and cooking, and then cleaning up.
Most of it is by choice as we've invited many people over for meals, hosted backyard BBQ's, made food for so many people, and made 3 meals a day for my family… but I've actually really enjoyed it (mainly because Dave is around to keep the kids out of the kitchen when I just want a little peace and quiet!)
I told him he'll have to get used to "normal breakfasts" once school starts as I highly doubt I'll be making him fried potatoes, omelettes, pancakes, waffles, breakfast meats, etc. on a daily basis… and I certainly won't have time for as elaborate of dinners when the kids are "helping" me prepare the food!
SUNDAY:
MONDAY:
TUESDAY:
WEDNESDAY:
THURSDAY:
FRIDAY:
SATURDAY:
We're eating zucchini, squash, cucumbers, and tomatoes for almost every meal these days in attempts to use up our garden's bounty. I'm even eating huge quantities of veggies for breakfast, hiding them in pasta sauce and baked goods, and giving them to friends and family!
I'll be sharing a bunch more zucchini recipes in a post next week… until then, you'll most likely find me in my kitchen, trying to come up with more creative ways to use up our veggies!
Yes, Clara… so many veggies!
How many more days of summer break do you have left?