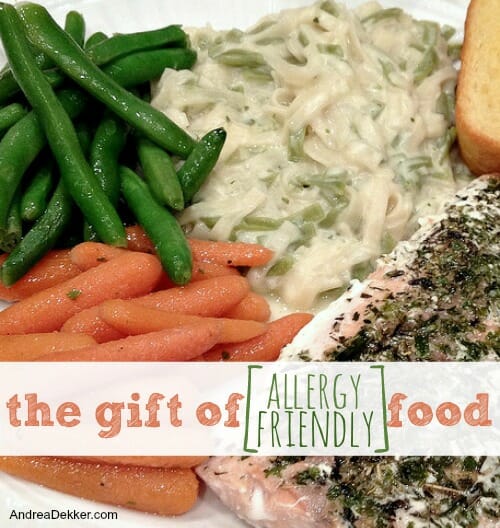 One of Dave and my favorite "gifts" is the gift of food.
I know it might sound odd, but we will often request food for Christmas and birthday gifts — and not just gift cards like you might be thinking (although we DO love restaurant gift cards!)
We've requested everything from baked goods, raw cookie dough (to bake on our own), steaks or meat from a nice butcher shop, fresh cinnamon rolls, and homemade meals. My family thinks we're weird, but food really is one of our favorite gifts — and I think it's rubbing off on our kids 🙂
Simon's top requests for birthday gifts were:
donuts
candy
cookies
cake
And a sure-fire way to get all our kids excited is to offer an extra-special snack or dessert on an otherwise very normal day.
.
It's probably no surprise then, that I also enjoy GIVING the gift of food to others!
We enjoy having friends over for breakfast and lunch during the school year, inviting grandparents over for dinner, and having cookouts with friends and neighbors during the summer months.
If you're a long-time reader, you might also remember that I've written several posts about giving the gift of food — here are a few of my favorites.
My very first post about the Gift of Food (back in 2011)
Creative (and clutter-free) Food Gifts (2012)
More tips to give the Gift of Food (2014)
However, as you might notice, I haven't written anything specifically about giving food gifts for the past 3 years.
This is NOT because my love of food gifts has diminished, but rather, because it is becoming increasingly difficult for me to enjoy giving food gifts due to ALL the food sensitivities, food allergies, and self-imposed dietary restrictions that make it almost impossible to prepare something that will actually taste good and something that doesn't require me driving to 8 different specialty food stores to buy ingredients.
I tried to bring food to a neighbor a few months ago, but they were dairy and gluten free and the mom was doing a Whole30 diet. And a few other families we know have requested meals for various reasons — but their requests were accompanied with a laundry list of things they can't or won't eat.
Of course, I realize I'm making the food to help our friends and neighbors, not to please myself, but I will say that for someone who really enjoys cooking for others, all the restrictions take away much of the fun and enjoyment for me.
.
Since I've been running into more and more food sensitivities and allergies, I came up with 2 or 3 simple go-to meals I could make when people have some of the more common food sensitivities (dairy, gluten, etc.)
These are all foods I can deliver in one pan/pot (for easy transportation) and recipes I can make WITH INGREDIENTS I HAVE IN THE HOUSE.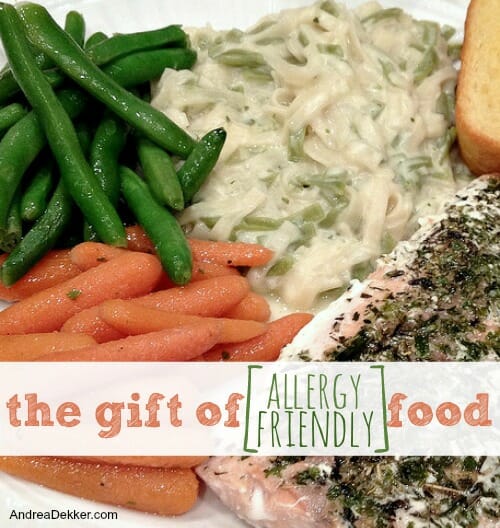 If they are dairy-free…
Chicken Pot Pie (see notes below)
Fruit salad or lettuce salad
Some sort of dairy-free dessert (often pie or bars that don't have chocolate)
I make Chicken Pot Pie with water and margarine or oil instead of milk and butter. I truly almost never use margarine anymore, but I've made it this way for our family and we couldn't tell any difference.
I've made this for 3 dairy-free families and all 3 raved about it and asked for the recipe.
A few more ideas with ingredients I almost always have on hand:
Any type of meat + potatoes + veggies in a slow cooker
Chicken and wild rice stew (using oil and water instead of butter and milk and serving the cheese on the side)
.
If they are gluten-free…
This is my favorite option for gluten-free families because everyone loves the chocolate banana muffins and it's SO easy to whip up.
A few of my other go-to gluten-free ideas are:
Mango salsa chicken with rice, chips and salsa
Any type of meat + potatoes + veggies in a slow cooker (paying attention to ingredients in the sauce)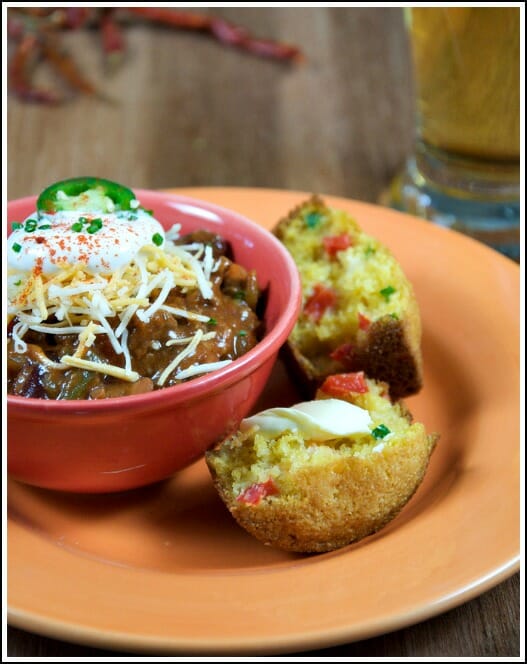 .
If they are vegetarian…
In general, meatless soups, meatless pasta dishes, and meatless breakfast entrees are pretty safe and simple ways to cook for vegetarians. Sometimes, if the rest of their family DOES eat meat, I'll pull out a portion of the meal for the vegetarian first, and then add meat to the rest of the dish for the other family members.
A few other vegetarian ideas are: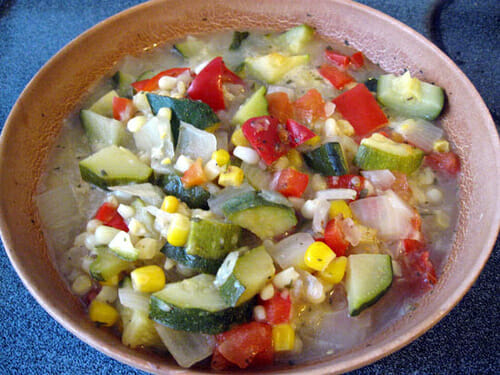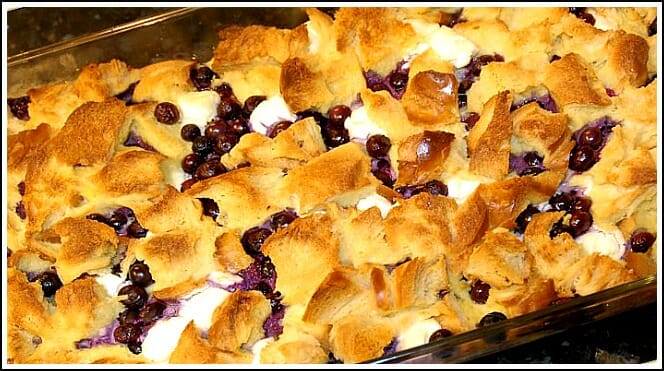 .
If they have more than one food sensitivity…
I've found that, in general, families with multiple food sensitivities don't often ask others to make meals for them because it's too much of a hassle.
That said, IF I come across a family with many food sensitivities, I simply ask them to email me one of their favorite recipes and/or give me a few favorite restaurants that offers food their family can eat.
Then I either try to make the recipe they suggest, buy a gift card to the restaurant they suggest, or (if I know them well) order food to-go from that restaurant and deliver it to them.
For me, the worst is when they are dairy-free AND gluten-free because almost everything our family eats is full of gluten and dairy. I can usually cook without one of the two food groups — but when I have to cook without both, I have a hard time coming up with ideas.
I've also never made anything for a vegan… I can't even fathom that 🙂
.
In general, I still feel a little unsettled cooking for families with allergies (I'm always nervous something in my kitchen has residue on it from making other foods that could cause an issue) but by having a few simple, go-to recipes on hand, I don't feel as stressed wondering "what to make".
If they request dairy-free, gluten-free, or vegetarian, I have my trusty list of favorite recipes that I give them and let them pick whichever option sounds the best. Done!
.
A few more thoughts:
Ues meal chain sign-ups if possible (they are so handy and you can usually see what others are bringing so you don't bring the same food multiple days in a row.)
If there isn't a meal chain sign-up, I've found email is the best way to communicate with families who are in need of food as you won't risk calling at inappropriate times. Simply email a few recipe options, inquire about the best date and time, etc.
Ask if the family wants the food delivered COOKED or UNCOOKED, and at what time.
Don't expect to stay and hangout after delivering the food (especially if it's already cooked and ready to eat).
Try to bring a full meal — it's very frustrating for me when someone brings a main dish with absolutely no side dishes or anything to go with it. Are we really just going to eat this chicken with no potatoes, veggies, fruit, bread or desserts?
Use disposable containers whenever possible so the family doesn't have to worry about returning the containers.
You don't always have to give a meal — sometimes baked goods, snacks for school lunches, or even just dropping off a coffee to a tired new mom are just as thoughtful and helpful as bringing a full meal. Just make sure the family knows you are not bringing a full meal so they can plan accordingly to make their own dinner.
And gift cards to favorite food joints are always appreciated (at least with everyone I know!)
.
If you have allergies or food sensitivities, I'd LOVE to get your input on what is most helpful when people bring you a meal.
Also, I'd love to know of any other simple allergy-friendly food gifts!