Once February hits, my mind always starts to "think spring" — it's wishful thinking, I know — but something has to get me through the rest of winter here in West Michigan!
And with the busyness of the holiday season behind and warmer weather still a couple months away, now is a great time to catch up on some much needed pre-spring cleaning!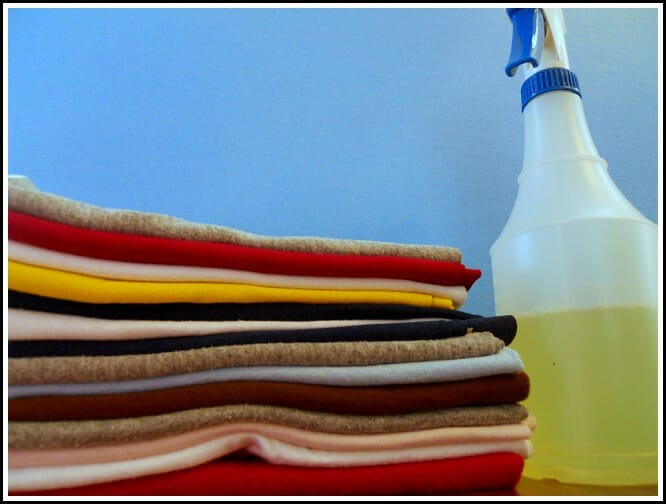 Need a little motivation?
Here are a few of my simple cleaning tips. Or if you prefer, here are some of my "speed-cleaning" tips!
Also, you can download a FREE "pre-spring cleaning eBook" from Taylor Flanery of Household-Management-101.com and Stain-Removal-101.com. Taylor emailed me last week and is generously offering her eBook for free to all Simple Organized Living readers.
You can download it right here!
Free eBook: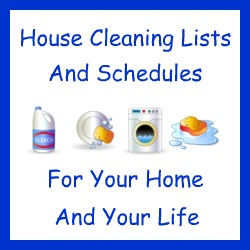 My favorite quote from the book:
"Believe it or not the most important tasks on the lists that follow are not the big seasonal ones, like spring or fall cleaning. Instead, the most important tasks are the daily and weekly ones. If you do these tasks, consistently, then the most important cycles in your home will continue moving as expected, and you will be comfortable most of the time."
What a smart woman!
Here's a peak at the table of contents:
I'm a big fan of checklists and I love all the different lists included with this eBook. I think many of them will pair nicely with my free daily planner printables.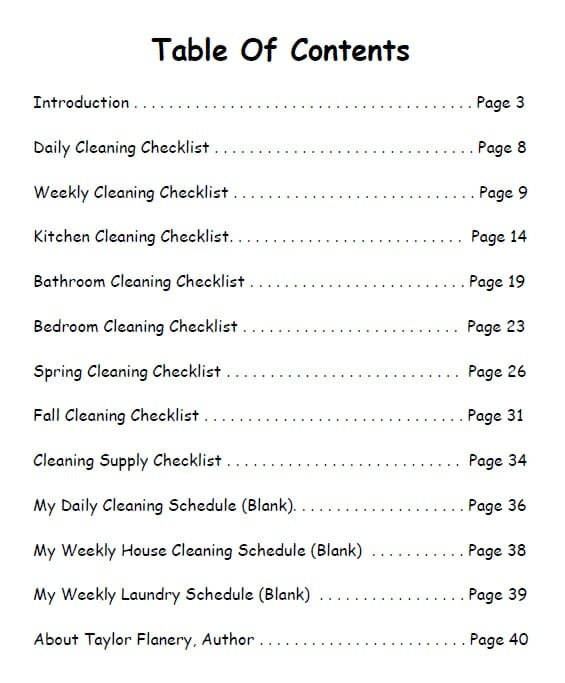 What are you waiting for?
---
Taylor Flanery is the author of Household-Management-101.com and Stain-Removal-101.com. She is a mother of 3 young children and a former lawyer who now spends her time taking care of her kids and her home, along with having some fun blogging. She quickly learned with each additional child that cleaning up as you go, and on a regular basis, can make the difference between happiness and housekeeping insanity. Follow her on Twitter and on Facebook.