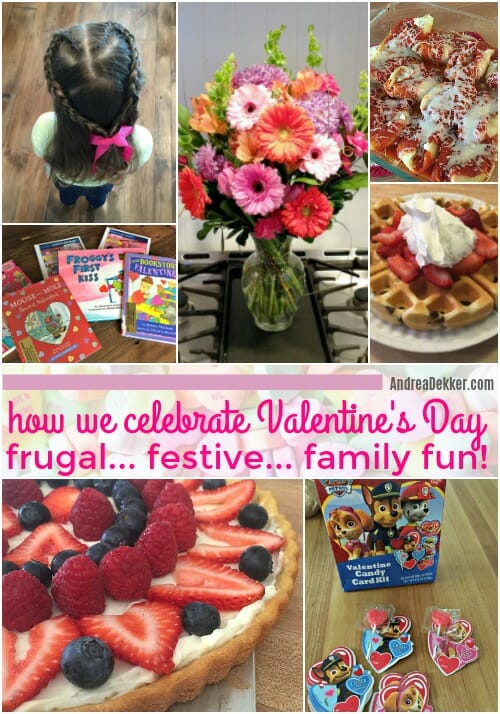 As I've mentioned before, we love celebrating special days and holidays… but we most definitely do NOT spend crazy amounts of time, energy, or money on decorations, fancy food, or elaborate gifts. If anything, I purposely "scale back" whatever it is I want to do, just so I don't set my standards too high!
I realize today's post is not actually ON Valentine's Day, but I wanted to publish it a bit earlier so you'd hopefully have time to choose a few of these relatively simple ideas to make your entire week a bit more festive!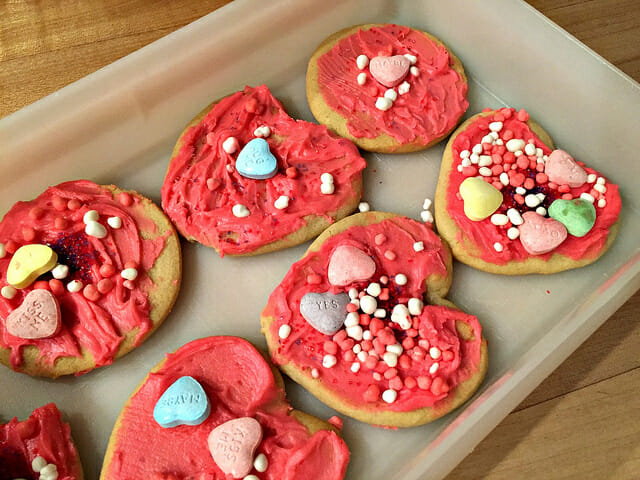 .
General Valentine's Day Ideas We Enjoy:
We don't do any gifts for Valentine's Day, but we do have fun celebrating in many other simple, frugal, and fun ways throughout the week…
I often try to find pink and red napkins (often after Christmas sales) and use them all week long.
I'll also buy some special holiday candies and slip them in the kids' lunches. (And Dave's lunch!)
We buy simple valentines for the kids to pass out at school, and take time to get them ready a few days before Valentine's Day.
We often bake a special treat for teachers, bus drivers, coaches, etc.
We decorate sugar cookies with pink frosting and candies.
We make a point to wear pink and red many days throughout the week
I do Nora's hair in a heart braid on Valentine's Day.
We often do hair chalk, face paint, and temporary tattoos as well! 🙂
We do a few different Valentine's themed crafts (nothing fancy, just something with red, pink, white paint/paper/crayons/etc)
Our library usually has a holiday activity and story hour planned, which we try to attend.
We also check out Valentine's books from the library all month long.
We watch Valentine's episodes of our favorite shows in PBS and Netflix.
.
Valentine's Day Breakfast Foods:
I wouldn't be surprised if Dave got donuts for everyone on Valentine's morning… however, all week long we'll enjoy pink and red and heart-shaped foods!
Here are some of our favorites.
Smoothies — just make sure to include a few red items for coloring.
Heart-shaped pancakes — I often put some food coloring in the batter too.
Belgian waffles with whipped cream, strawberries, and sprinkles.
Cinnamon rolls with pink frosting.
Toast with red jam — I sometimes use my heart-shaped cutter to cut out toast hearts!
Yogurt parfaits with red berries
Valentine's Day Dinner Foods:
Since we don't particularly enjoy going out to eat (especially not on busy holidays) I try to serve a festive dinner on Valentine's Day, and also several other meals throughout the week.
I pair the main dishes listed below with bright pink Chunky Cinnamon Applesauce, red or pink finger Jell-O (cut into heart shapes), red and pink fruits and veggies, and sometimes rolls or bread made into heart shapes.
It doesn't cost me any extra money and it doesn't really take extra time — I just need to consciously think ahead and remember to do it each night!
Homemade personal pan pizzas (bonus points if you get crusts shaped like hearts)
Any type of pasta with red or white sauce (or mix them to get a pink sauce like I do in this recipe!)
Ham and Cheese Baked Sandwiches or Pizza Sliders
Tortilla bake (with salsa that makes it pinkish)
Homemade meatballs or meatloaf
Valentine's Day Snacks and Treats:
Desserts, snacks, and special treats are some of our family's favorite ways to celebrate special occasions!
Here are a few very simple treats that are easily adaptable to Valentine's Day.
Fruit Pizza with red and pink fruits.
Rice Krispie bars (with food coloring and/or holiday sprinkles) cut into heart shapes.
Brownies or bars cut into heart shapes.
Candy/nut mix with holiday M&M's, candy hearts (instead of candy corn), nuts, and dried Craisins or cherries.
Confetti cake mix cookies with pink frosting and sprinkles.
Oatmeal M&M Bars using holiday themed M&M's.
Vanilla ice cream or pudding with strawberries, cherries, or holiday sprinkles.
Vanilla cheesecake with cherry or strawberry topping and whipped cream.
Angel Food Cake with strawberry sauce.
Snickerdoodle Cookies — with pink food coloring and red sugar crystals.
Sugar Cookies — heart shaped with red/pink frosting and decorations.
Candy Pretzel Bites — use white chocolate kisses and pink M&M's.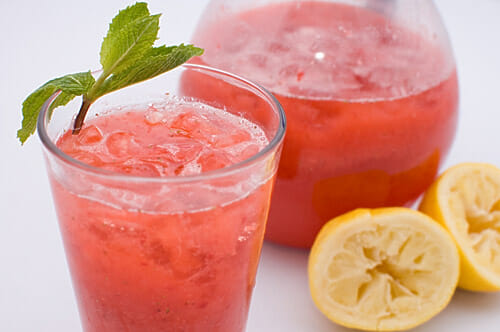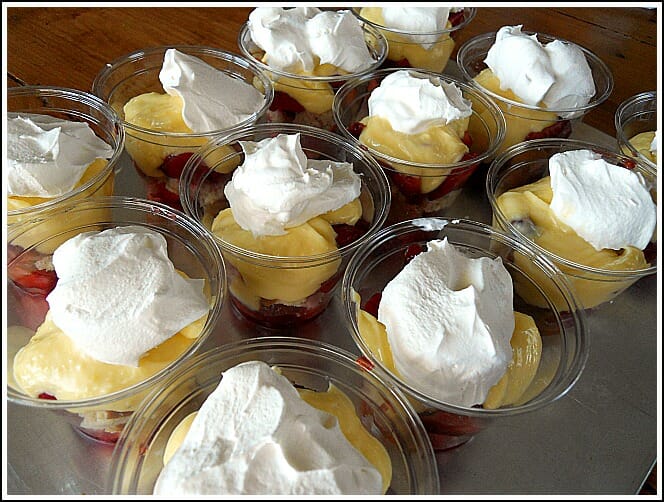 Previous Valentine's Day Posts:
In case you're interested in reading what I wrote on Valentine's Day for the past several years!
Simple Ways to Spend One-On-One Time with Young Children (2018)
14 Simple Ways to Show Yourself Some Love (2017)
Our Expectations Matter (2016)
Our Marriage Has No "Romance"… (2015)
Anxiety, Fear, Depression, and Unconditional Love (2014)
A Look At What We Keep In Our Memory Boxes (2013)
Motherhood: The Most Difficult Job I've Ever Had (2012)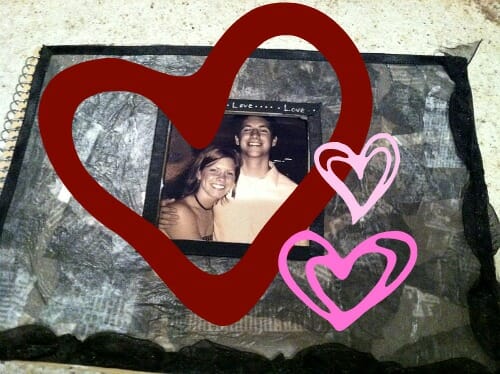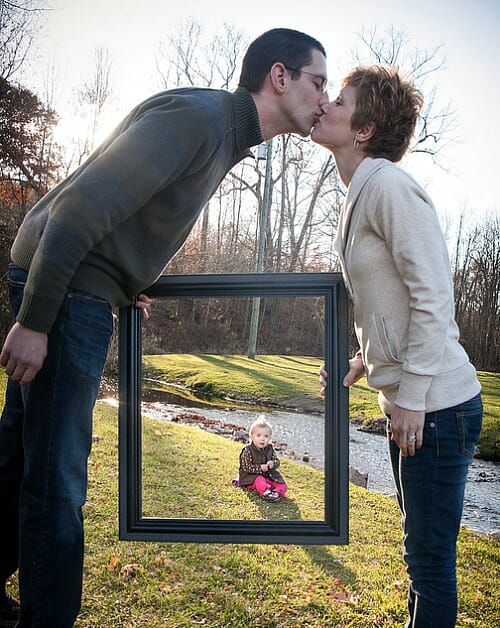 .
Other Simple Celebratory Posts:
Simple ways we celebrate half birthdays.
Simple ideas to make ordinary days more fun.
Our non-traditional Christmas celebration.
All my posts about the kids' birthday parties.
.
How do you celebrate Valentine's Day?